[SHOT Show 2020] Spotlight on Vista Outdoors
Eve Flanigan 01.27.20

At SHOT Show 2020, the Vista Outdoors group put up a massive, multi-room "booth" as always. Savage Arms was sold off from the company's holdings in 2019, but the company's many subsidiaries still represent many all-time popular brands in the hunting and tactical arenas. Among those brands are Bushnell and Blackhawk. OutdoorHub checked in with them to see what's new.
Bushnell
Bushnell showed off four new additions to its successful AR Optics line. Innovation is especially apparent with two new riflescopes, which feature five sets of turret knobs. One set has standard calibration. Each other set is calibrated for the typical ballistic drop of popular centerfire cartridges–.223 Remington, .308 Winchester, 6.5 Creedmoor, and .224 Valkyrie.
These 4.5-18x 44mm AR Optics riflescopes (that's the name) are nearly identical save for one feature:  illumination of the mil-based wind hold reticle, and subsequent slight differences in price and weight. Short and long throw lever attachments are included with each scope. Both are second focal plane. The combined features of these scopes will allow shooters to customize a scope to different calibers with greater ease and speed.
Despite the AR Optics product name, these scopes are suited to mid-to-long range shooting with a gas or bolt gun. Except for illumination and weight, they share the same specs. Both are 4.5-18x 40mm, with a one-inch, aircraft aluminum tube. The field of view is 22 feet at 4.5x and 5.5 feet at 18x. One full turret rotation equals 6 milliradians, with a range of 50 mils of adjustment up or down.
The scopes are 12 inches long. The non-illuminated version weighs 19.4 ounces and is priced at $249.99. The illuminated one is 21 ounces and is priced at $299.99.
Blackhawk
Blackhawk is touting their new Level 2 holster design, the T1 Series.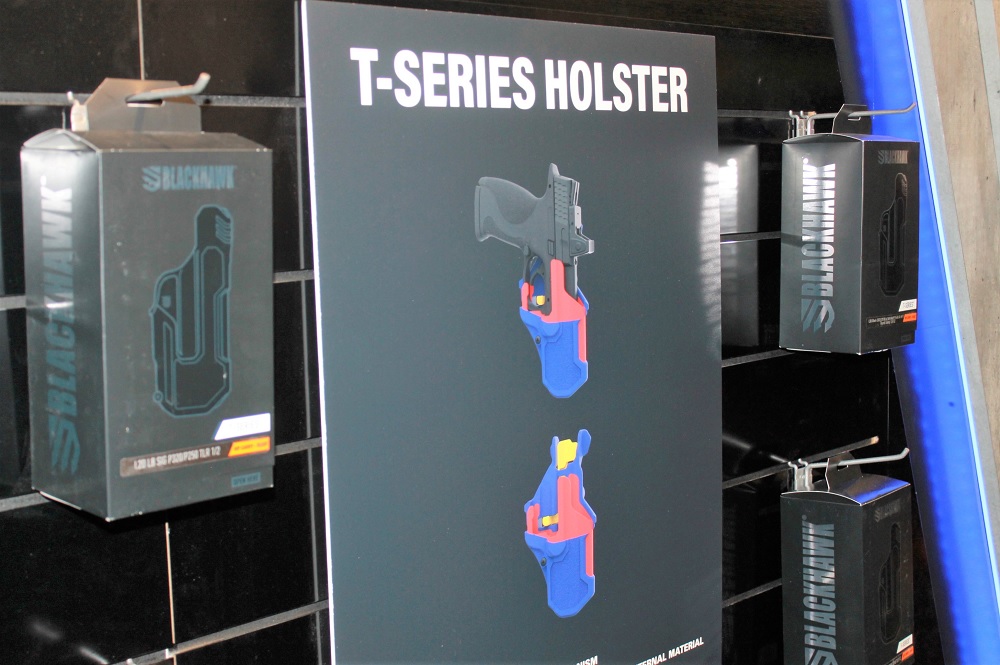 The duty side of this holster line is a custom fit to many popular full-size and compact duty guns including Glocks, Sig Sauer P320, and many guns in the M&P series. Multiple belt attachments (included) allow rapid attachment to rigger or duty belts. The L2C is the compact version of the T1, made for concealment and recreational carry.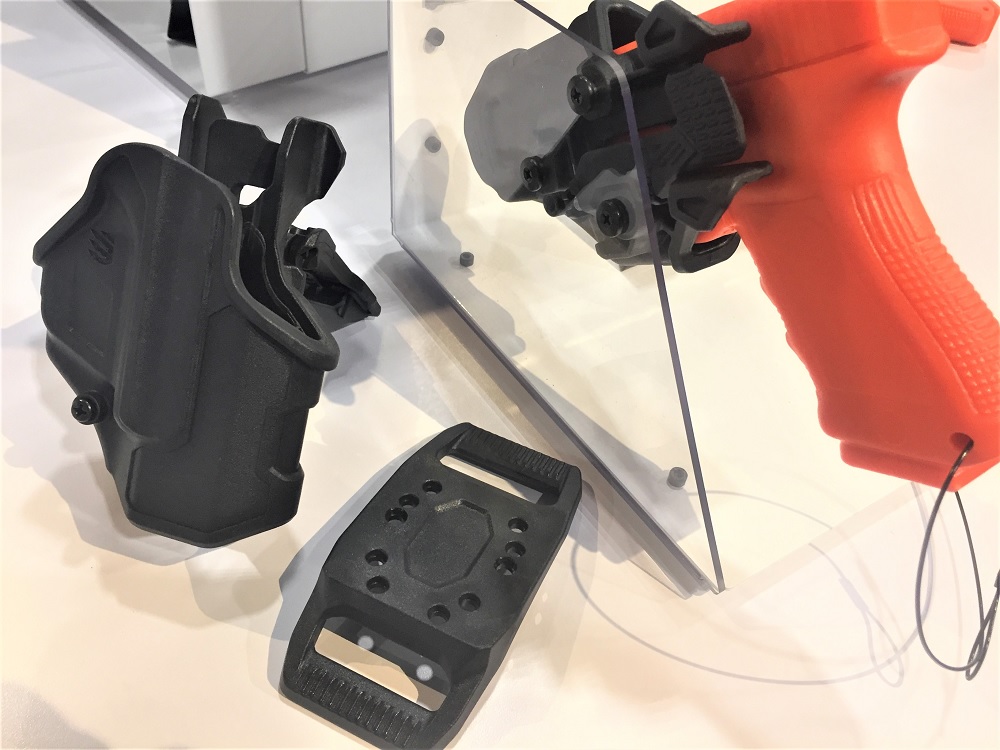 Both of these excellent holsters have been reviewed over the summer upon release, here on OutdoorHub. They represent a giant leap forward in retention holster development, offering a release that is not at all obvious to onlookers, yet offers no complications to breaking its solid retention using a natural draw stroke. The profile is slim, even for light-bearing models, and a sound-dampening lining is a useful and unexpected touch of practicality and class. Blackhawk representatives say new models are being added as market demand indicates. The full-size T1 holster is priced at $129.95 for a regular Level 2 or $149.95 for the hooded Level 3. The T1-L2C (compact) holsters sell for $64.95.