[SHOT Show 2020] SCCY Pistols Now Have Red Dot, Striker-Fired Choices
Eve Flanigan 01.28.20

SCCY, maker of carry-size pistols chambered in .380 ACP and 9mm Luger, had BIG news at 2020 SHOT Show. The company now offers red dot-equipped slides and a brand new, striker-fired version of its popular subcompact.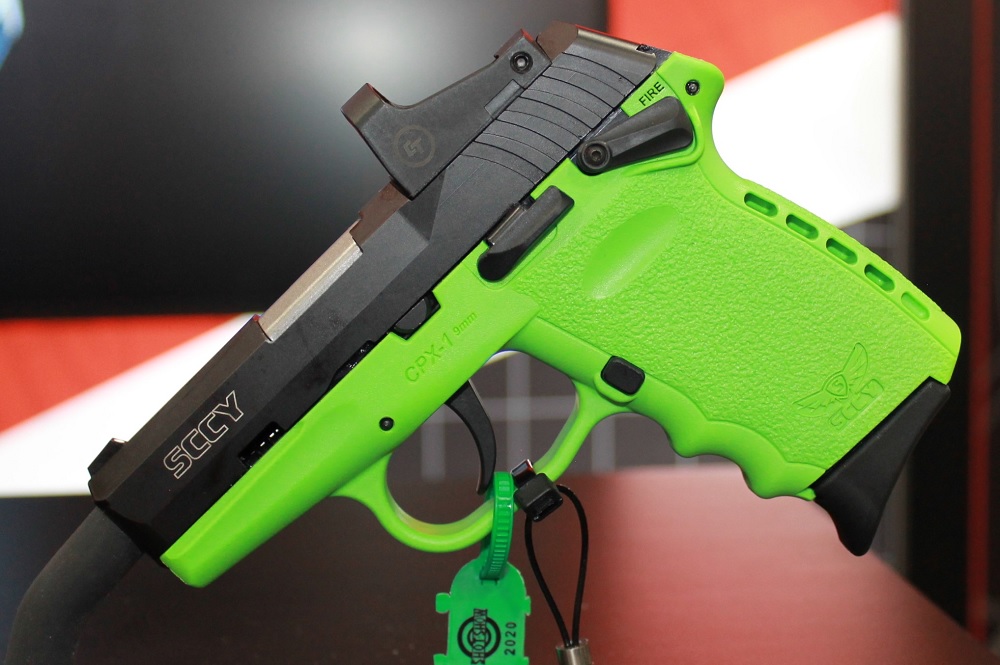 The company's classic CPX models 1 and 4 (in 9mm and .380, respectively, with a manual safety) as well as the corresponding CPXs without a manual safety (models 2 and 3) are still available in a rainbow of colors, but now consumers can opt for their handgun to be topped with a motion-activated Crimson Trace CT 1500 red dot sight. The sight has a 3.5 MOA dot, automatically adjusts to ambient light conditions, and is covered by a three-year Crimson Trace Warranty. Users retain iron sight co-witness capability thanks to the notched blade built into the base. Market price for the CPX with the CT 1500 is around $290. Both chamberings are offered with the red dot option. They're called CPX-1RD and CPX-2RD for .380 and 9mm, respectively.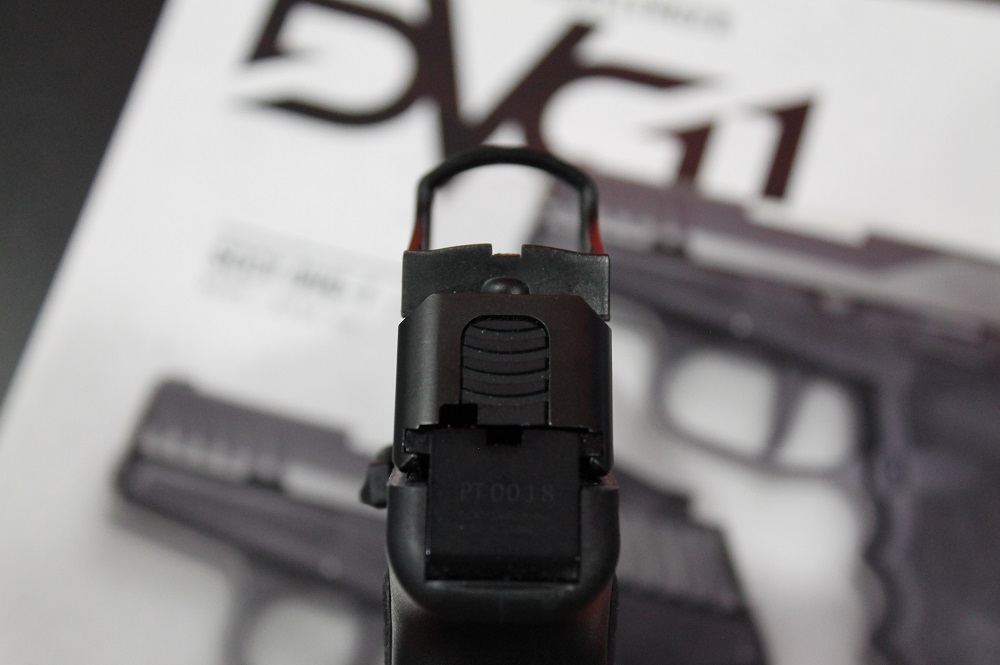 In even bigger news, SCCY recently released the DVG-1. The name is shorthand for "David and Goliath." Its fire controls are striker-activated, but aside from the faceplate it shares the same appearance as the popular CPX. A SCCY representative said the public has been asking for a striker-fired gun for some time, and this is the answer.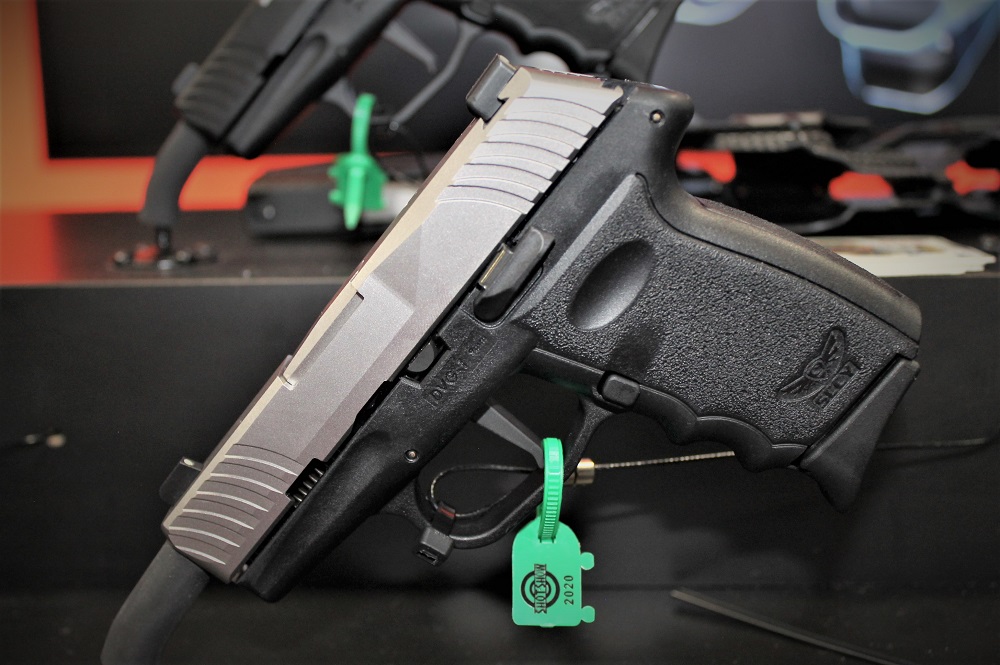 The DVG-1 is chambered in 9mm and includes a 10-round magazine. There is no manual safety. It's available as DVG-1 or DVG-1RD, the latter with the CT 1500 red dot. Its three-dot iron sights co-witness with the red dot and the rear sight is interchangeable with certain aftermarket sights.
This new gun is currently only offered in black nitride finish. A SCCY rep says the lower receiver/grip colors the company is known for should start showing up in the third quarter of 2020. Expect real prices around $289-$389, with or without the Crimson Trace sight, respectively.
SCCY pistols are sold through a network of 13 major distributors.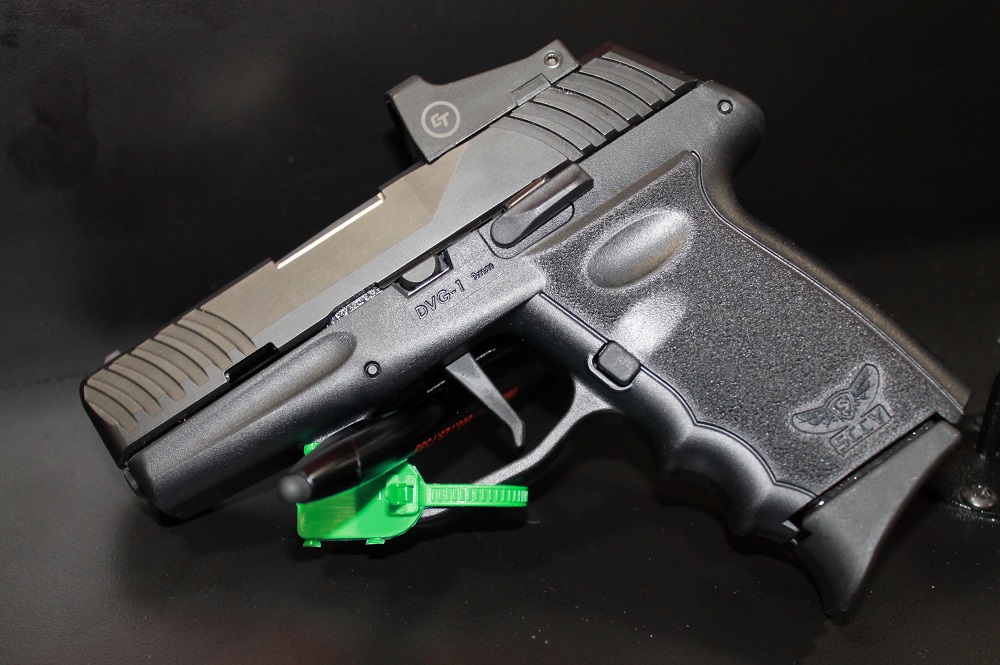 Specs for the DVG-1/DVG-1RD are:
Caliber: 9mm
Height: 5.06 inches
Length: 6.01 inches
Width: 1.0 inch
Weight: 15.5 ounces
Barrel: 3.1-inch Quadlock
Twist: 1:16 right hand
Trigger pull: 5.5 pounds
Capacity: 10+1