[SHOT Show 2020] Benelli's New Lupo Bolt-Action Rifle & BE.S.T. Corrosion Proof Technology
Russ Chastain 01.29.20

Benelli USA had several new guns on display at the 2020 SHOT Show, and also unveiled an all new corrosion-proof technology called BE.S.T. (Benneli Surface Treatment) The one thing that jumped out at me, though, was their all-new Lupo bolt-action rifle.
Benelli Lupo Bolt-Action Rifle
The Lupo (Italian for "wolf") is touted for having superior accuracy (sub-MOA) in a chassis rifle that looks more traditional than some.

Benelli says it contains 7 "exclusive Benelli patents." Features include an alloy lower receiver, "Progressive Comfort" recoil reduction system, and a Combtech cheek pad on the butt stock.
My first impression of the Benelli Lupo rifle is that the bolt has a nice short throw and the bolt itself runs mighty smooth. The trigger feels great — and it's adjustable.
I love the thumb-operated ambidextrous safety; this is where the safety should be on all long guns.

The stock features built-in connection points for sling swivels, and the forend has a second sling stud location pre-drilled (for mounting a bipod).
Unlike most bolt-action rifles, the Lupo has a fully-adjustable butt stock with 3 spacer systems, so you can tweak the stock for optimum drop, cast, and length of pull. They say "the stock can be set to one of 36 different positions," so chances are good you can make the Lupo fit you just right. If that doesn't do it, perhaps the optional 2 raised cheek pads and one optional-length butt pad will make the difference.
Lupo's barrel is Crio-treated and free-floating, "attached to a hardened steel barrel extension bedded to a steel block in the alloy receiver." They're so confident in Lupo's accuracy that they offer a "3-shot sub-MOA" accuracy guarantee. 5/8-24 threads on the muzzle allow for the use of a brake or suppressor.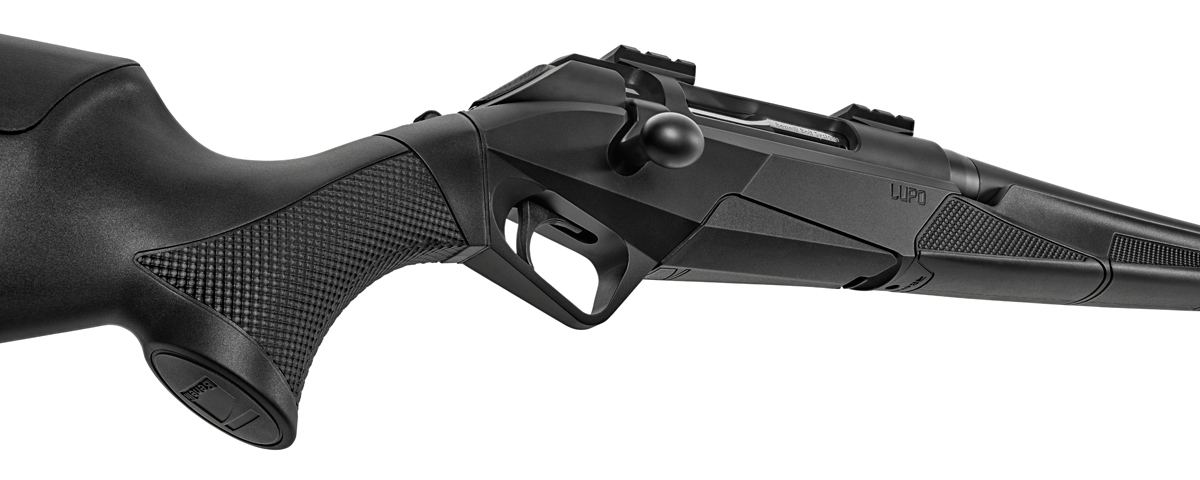 The detachable box magazine is made of polymer, and is easy to remove and insert. The chassis system allows for a nice wide magazine which holds 5 rounds easily. The cutaway stock makes it obvious at a glance (or feel) when the magazine is not in place, so there's little chance of leaving camp with an empty rifle.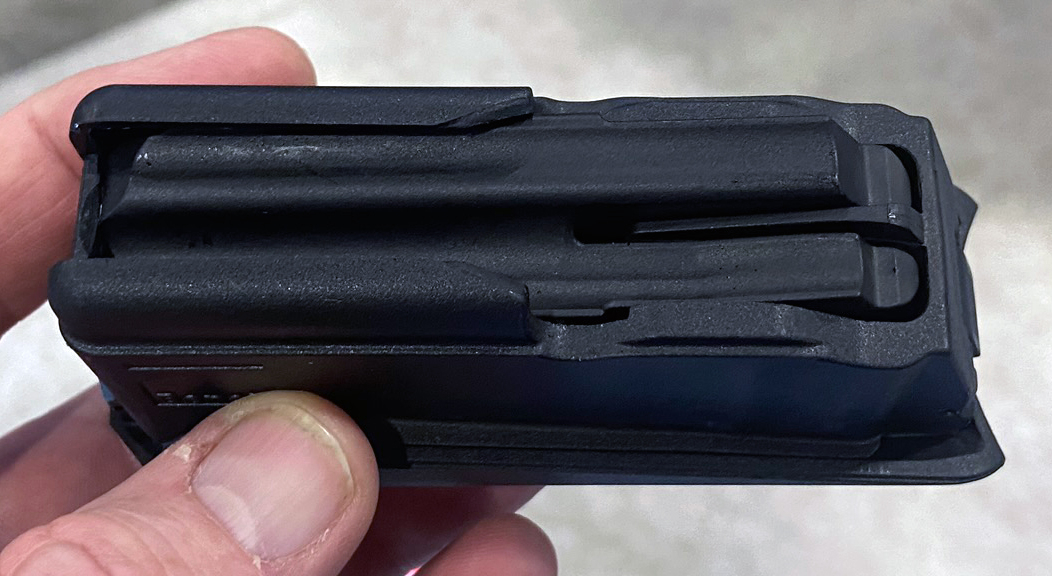 The Lupo is being introduced in three classic cartridges: 30-06 Springfield, 270 Win, and 300 Win Mag. The first two come with a 22″ barrel, while the magnum option is 24″. The rifle weighs in at about 7 pounds and has an MSRP of $1,699.
828U Small Frame Over/Under Shotgun
Benelli is expanding their innovative and attractive 828U line of over/under shotguns in 2020 by offering a small-frame version in 20 gauge. This six-pound twin-stacker boasts a low-profile carbon fiber rib, automatic safety, high-grade alloy receiver, and gorgeous AA-grade satin-finished walnut stock.
The 828U cocks via the opening lever, so the effort needed to break open the action remains the same no matter what — and it's adjustable. Whether you want it to open easily or with considerable resistance, the choice is yours.

With a retail price tag of $3,199, the 828U 20 gauge comes with C, IC, M, IM, and F Crio choke tubes and a red fiber optic front sight in a choice of 26″ or 28″ barrels.
BE.S.T. Corrosion Protection
Benelli also unveiled a new corrosion-proof technology, which they are calling BE.S.T.(Benneli Surface Treatment). They displayed a BE.S.T.-coated barrel that had been exposed exposed to salt water for three months and still looked great.
At the SHOT Show booth I was told it's a "proprietary adaptment of DLC (Diamond Like Carbon) technology." Benelli went to great lengths to develop it, and they're so confident they offer a 25-year warranty on BE.S.T.-treated parts.
From their press release:
"To apply the BE.S.T. finish, Benelli developed a hybrid PVD/PECVD machine that uses diamond-like carbon particles applied with a high-vacuum plasma nanotechnology. Benelli can apply the finish at low temperatures, protecting the mechanical integrity of the steel. The process is environmentally friendly and produces no hazardous chemical by-product while delivering a layer of high-hardness for superior abrasion and corrosion resistance. The insides of the barrels are chrome-lined for additional protection.

"Benelli torture tested an assortment of barrels with different finishes to see how each compared to the BE.S.T. treatment. A blued barrel was subjected to four hours in a salt fog test (ASTM B117), resulting in rust accumulation over the entire barrel. The barrel coated with the BE.S.T. treatment underwent 200 hours in the same conditions with no signs of rust or corrosion. In fact, BE.S.T-treated barrels have been exposed to saltwater for more than three consecutive months with no sign of rust or corrosion. To test for abrasion resistance, Benelli subjected competitive barrels along with a barrel treated with BE.S.T. to rounds of abuse on a steel brush wheel (IL 279). The competitive barrels showed partial to complete removal of the finish while the BE.S.T. treated barrel only experienced polishing."
The Super Black Eagle 3 BE.S.T. is available in 26- and 28-inch 12-gauge mod versions. The ETHOS BE.S.T. is available in 12 gauge with 26- and 28-inch barrels.
Benelli ETHOS Upland Performance Shop

Benelli's ETHOS semi-automatic shotgun is now being offered in a Performance Shop version. Features include:
Lengthened forcing cone
Set of Rob Roberts chokes for more uniform patterns
Ported barrel for quick follow-up shots
Enlarged bolt handle and custom bolt release for operating withgloved hands.
AA-Grade European walnut stock
Patented recoil reduction system
Engraved nickel receiver
Shim kit to fit stock to shooter
Replaceable carbon fiber rib
Interchangeable front sight (red, green, yellow fiber optics)
Anti-seize magazine cap
Weight: 5.6 – 6.7 pounds
Length-of-Pull: 14 3/8″
Drop at Heel: 2 1/4″
Drop at Comb: 1 1/2″
MSRP: $2,999