[SHOT Show 2020] Spypoint's New Cellular Game Camera Technology
Derrek Sigler 01.31.20

Without fail, there is always something that comes out of SHOT Show and ATA that causes a buzz in the industry. Companies always like to tout having the latest, groundbreaking new thing that you simply must have for hunting season, but often, it's not really the case. That may change this year with Spypoint's new CELL-LINK, a new and affordable technology that can transform virtually any trail camera into a cellular camera.
CELL-LINK
Let's say you have some trail cameras that you've used for a while now. You like the cameras and they work, which is something not always common. You'd love to switch to cellular cameras, but the cost is prohibitive, and like you said, you like the cameras you have now. That's where the CELL-LINK comes in.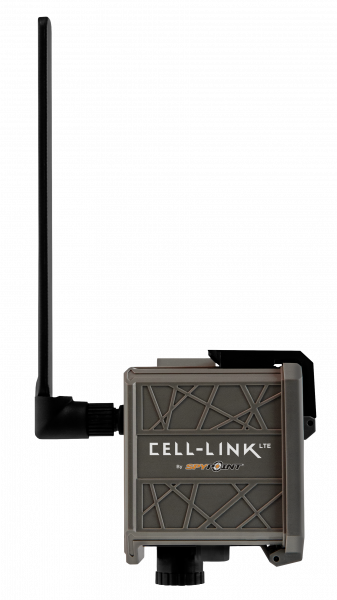 For around $60 – YES, $60! – You can connect the CELL-LINK to your existing camera through the SD card slot. I was a little worried when I heard this, but Spypoint Editorial Manager Trent Marsh explained that the cord uses pliable, rubber-coated wire technology, so you can insert it into your SD slot and still shut the camera, keeping it weathertight. "This product was designed to let someone with any trail camera that uses an SD card, to turn it into a cellular camera without having to scrap equipment they already have," Marsh said.
The CELL-LINK operates on the LTE Network and there are two versions, one for most cellular carriers, and another specifically for Verizon. But there's a twist. The downloading of photos to your phone from the camera is all contained within the Spypoint mobile app. It doesn't need to be added to your cellular plan. This allows you to select the cellular service provider that best fits your coverage area. So if you have an AT&T phone, that doesn't mean you can't use the Verizon model. Pick the version that gets the best signal where you intend to use the camera. Now you can see why this product has generated the buzz it has. When an editor of a well-known hunting magazine came up to me at the start of SHOT Show 2020 and said, "You've got to go check out the new Spypoint deal. It's a game changer in trail cameras," well, that caught my attention.
LINK-MICRO S LTE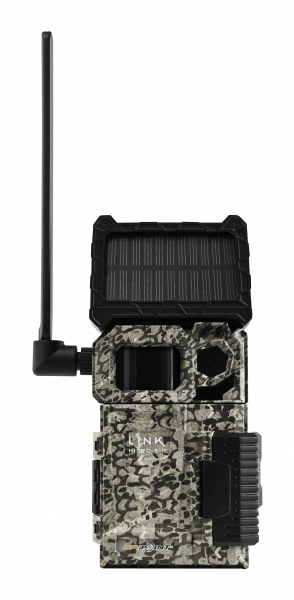 As you may have read, I'm a HUGE fan of the Spypoint LINK-MICRO cellular camera. It has also been updated to the LTE Network, and now Spypoint adds a solar-powered version. You now have a small, compact and easy to hide cellular camera that never needs batteries. No more walking in to check trail cameras, swap out memory cards, change batteries, etc. You can now have year-round access to up-to-the-minute action from your hunting area at a reasonable price, and not have to intrude. This is also a perfect solution for those of us with hunting leases in other areas. You can keep tabs on your food plots and deer herds from a distance.
Spypoint had more to show off at SHOT Show 2020. They have a new Lithium-Ion battery pack that will outlast regular batteries. It too, is going to be reasonably priced. They teased some truly amazing new features to the Spypoint app as well. We'll circle back on that one as it gets closer to its launch date this spring.
The CELL-LINK and LINK-MICRO S LTE will be hitting shelves in April, just in time for spring food plots, bear and turkey hunts. If you're like me, you're probably thinking the same thing I am – I've got to get some of this stuff!