[SHOT Show 2020] Bond Arms Has a Whole Lot of New Going On
Eve Flanigan 02.04.20

Texas-based Bond Arms isn't feeling the sour turn of the gun industry – they're just out here making lemonade. The company is cranking out a brand-new trio of derringers that still have Bond style and quality, with less finish work, and consumers are loving it. And that's just the beginning of what they've been up to.
First in the new Rough Series is the Rough Neck.
It has a 2.5-inch barrel, is 4.5 inches long, 3.75 inches tall, and weighs 19 ounces. It has standard rubber grips and "rough and tumble" finish—without the cosmetic hand-finished touches other Bond guns receive. Choose between 9mm, .38 Special/.357 Magnum, or .45 ACP. The Rough Neck is distributed only through Davidson's at an MSRP of $269.
The Rowdy derringer will look familiar to fans of the Bond Arms Backup, but this economical version is flatter, lighter, and utterly concealable. Hold on tight to the rubber grips because it'll rock hard in .45LC/.410 and weighing 20 ounces, with a three-inch barrel. It's 5 inches long and 3.75 inches tall. MSRP $299.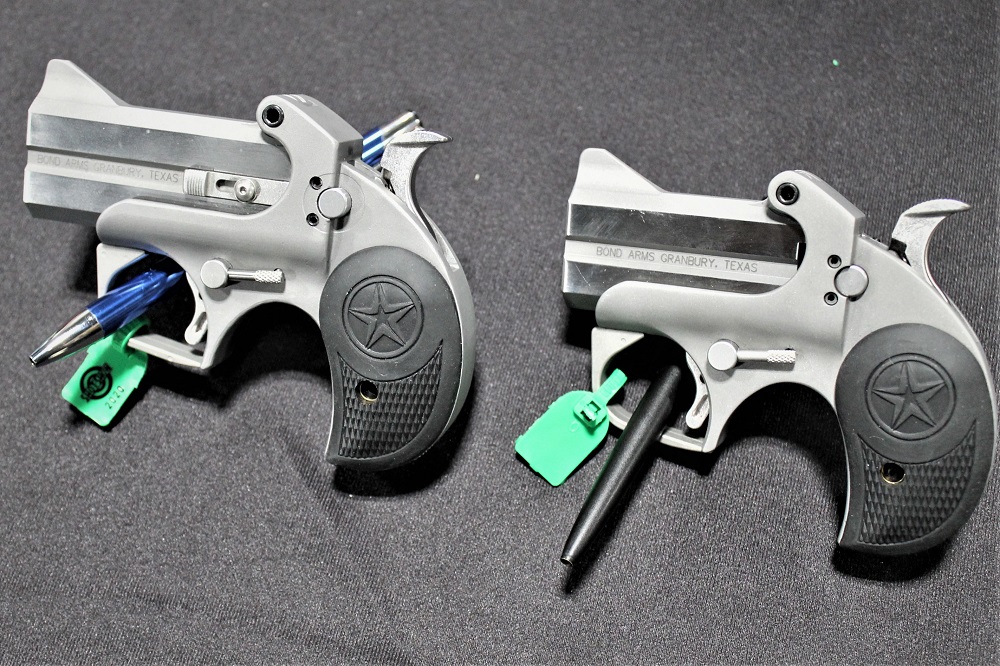 Have you always wanted a Bond Papa Bear or Mama Bear but didn't quite have the cash? Meet the Grizzly, in .45LC/.410.
Its styling and wood grips are modeled after the Bond Arms bear-themed guns, but the finish is, well, grizzled in comparison but still perfectly functional and attractive. It has a three-inch barrel, is five inches long, four and 5/16 inches tall, and weighs 20 ounces. Speaking of value, this one comes with a leather, clip-on, bear-embossed holster. MSRP $377.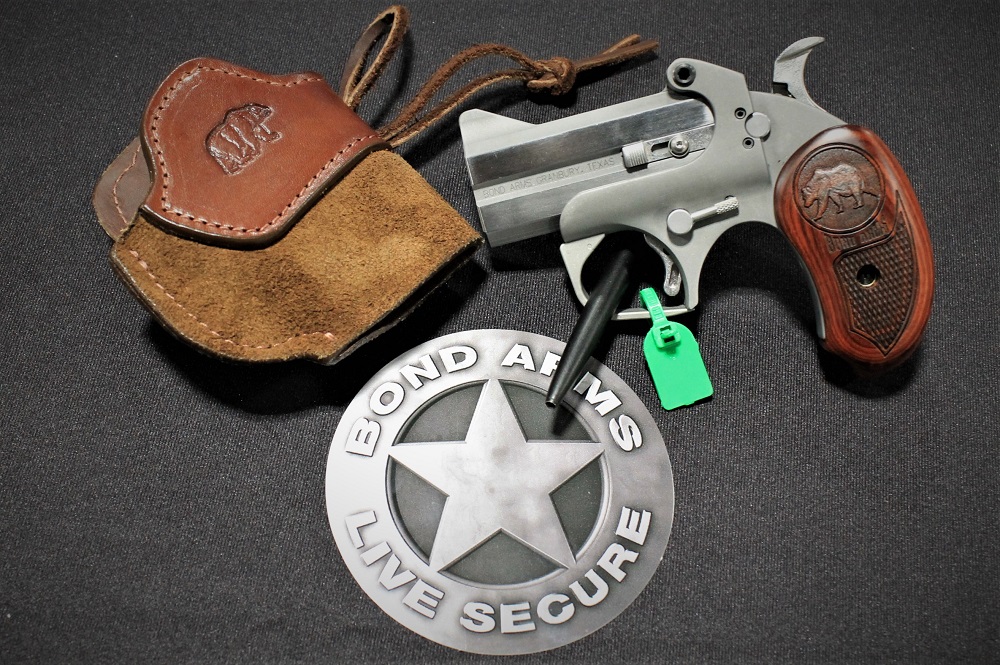 And for the fan of the Old West who has everything, there'll be no gift quite like the latest Davidson's exclusive by Bond Arms: Dead Man's Hand. Chambered in .45LC/.410 with a 3.5-inch barrel and finished in distressed black Cerakote, this gun's crowning glory is its pictorial barrel. It features a view of four antique cards: two pair of black aces and black eights – known as the "Dead Man's Hand" based on the legend of James Butler "Wild Bill" Hickock who was said to be holding those cards when he was assassinated during a poker game in 1876.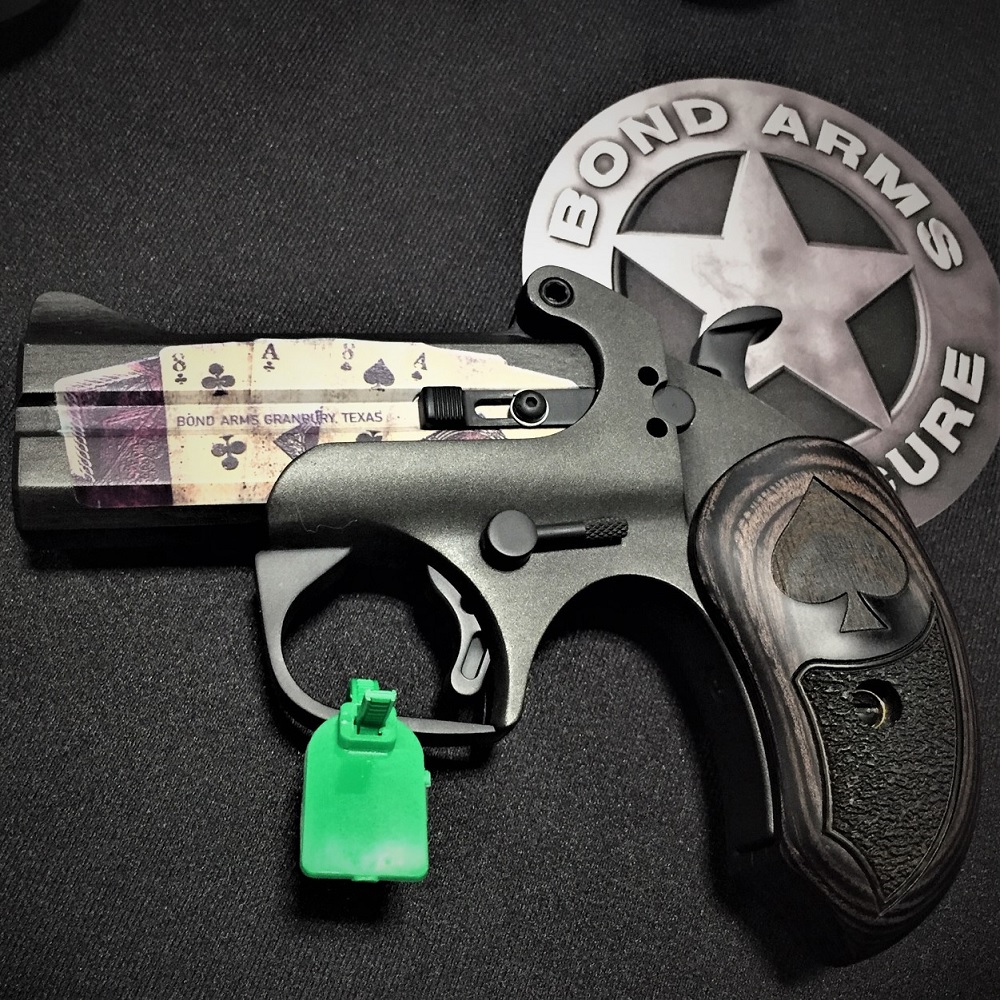 Adding to the nostalgia, a deck of antiqued Bicycle brand playing cards is included with purchase. $722 plus shipping and transfer fee is Davidson's sale price as of this writing.
Gordon Bond, Bond Arms Founder and CEO, is a phenom where successful new derringer ideas are concerned. If this unique, recession-resistant collection isn't proof of his talent for bringing great gun ideas to fruition, just wait to see what Bond Arms rolls out in the next two years. We got a sneak peek at the Bond Arms booth, but are sworn to secrecy!