This Rocky Mountain Log Cabin Comes With a 750-Foot Zip Line & Your Own Private Trout Pond
OutdoorHub Reporters 02.07.20

This unbelievable log home is currently for sale in Pine, Colorado. If you want to live a life of luxury in a secluded, custom built Rocky Mountain log cabin, this pad is for you. Oh yeah, you'll also need to drop $2.5 million dollars to move in. But really, with beautiful Colorado views, your own private lake, and a 750-foot zip line on the property, you can't lose!
When you first walk inside the over-sized doorway, potential buyers will see 10-foot tall ceilings throughout – with some reaching as high as 28 feet.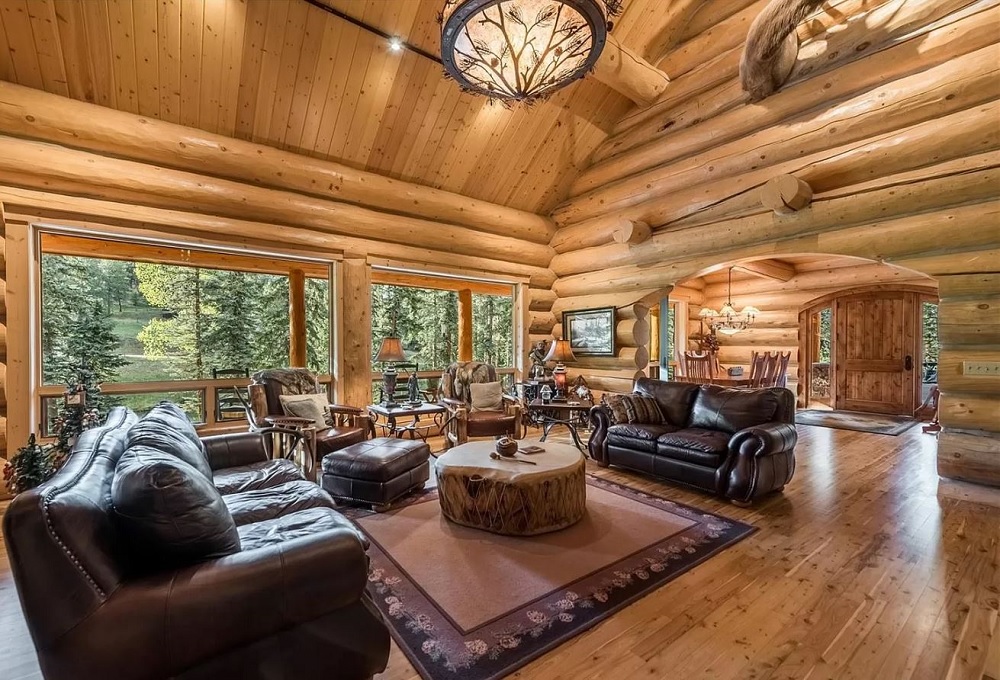 The first room you walk into is a sitting area with a stone fireplace, and plenty of decorations to give it a true "Colorado vibe." Natural light is plentiful thanks to the huge windows, and there's a painting of a bull elk on the wall which, if I'm not mistaken, looks like a piece by Joel Pilcher.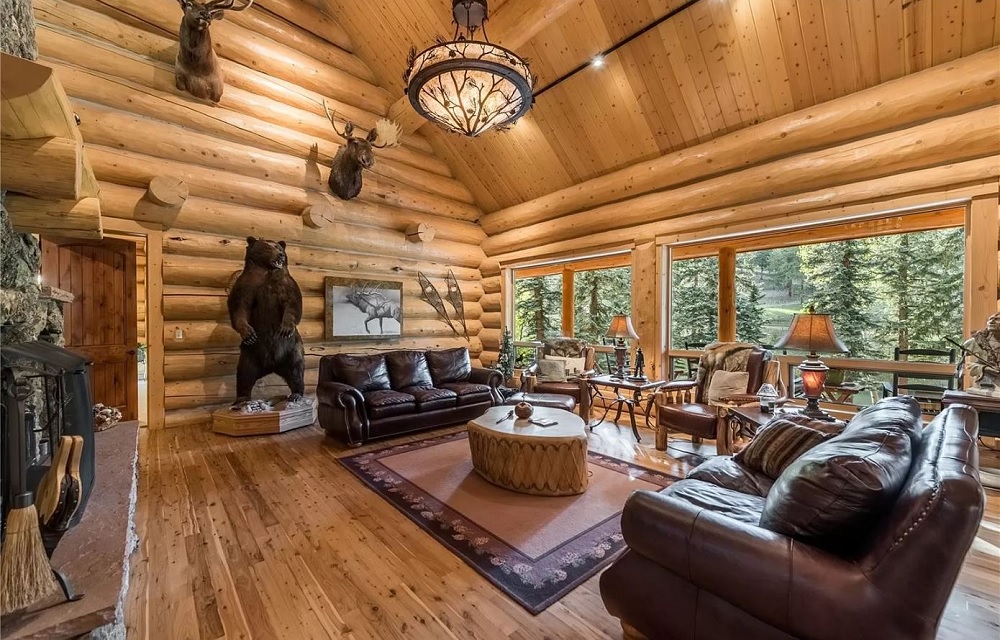 You didn't read that wrong, there really is a private lake on the property that covers about an acre of land, ranges from 4 feet to 9 feet deep AND IS NOW FULLY STOCKED WITH TROUT!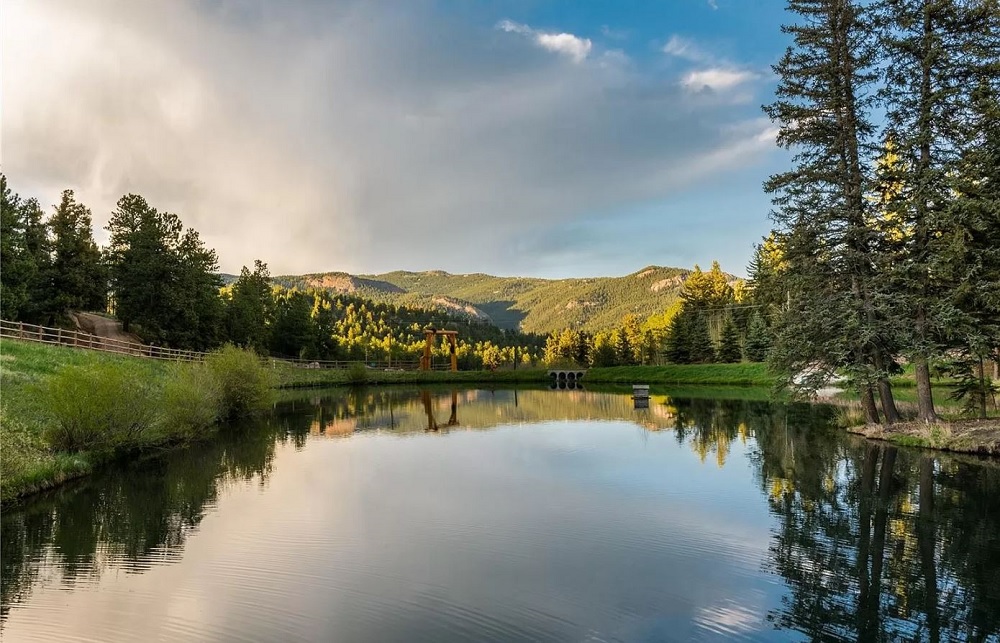 Take a look at this gorgeous, restaurant-grade kitchen. You could whip up some serous wild game dinners in here..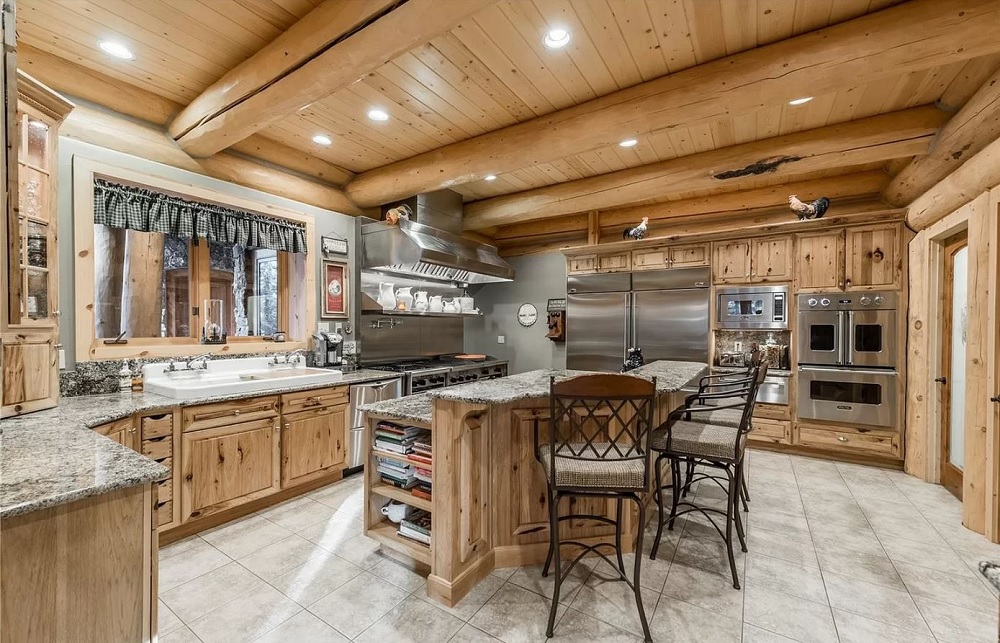 And we know the master bath MUST meet certain criteria before a new home gets the "okay." Although, something tells me this will be an easy sell..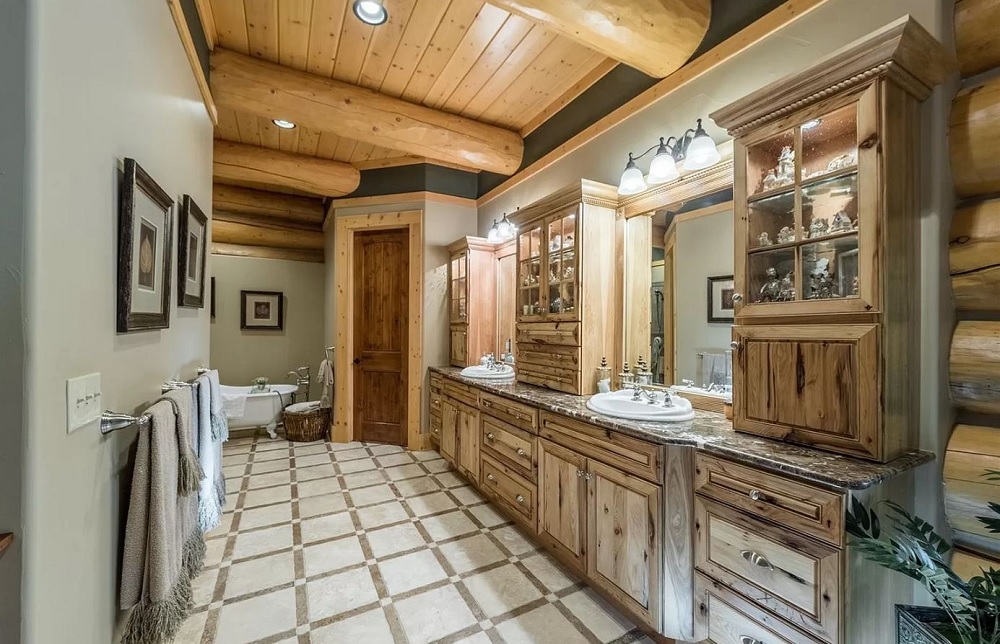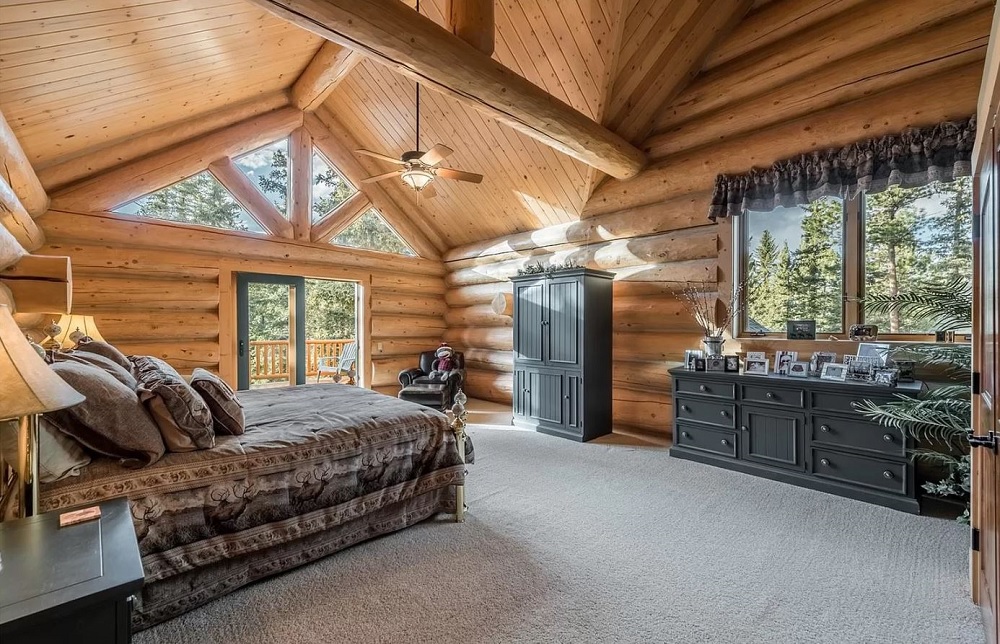 A master bedroom with a breathtaking view..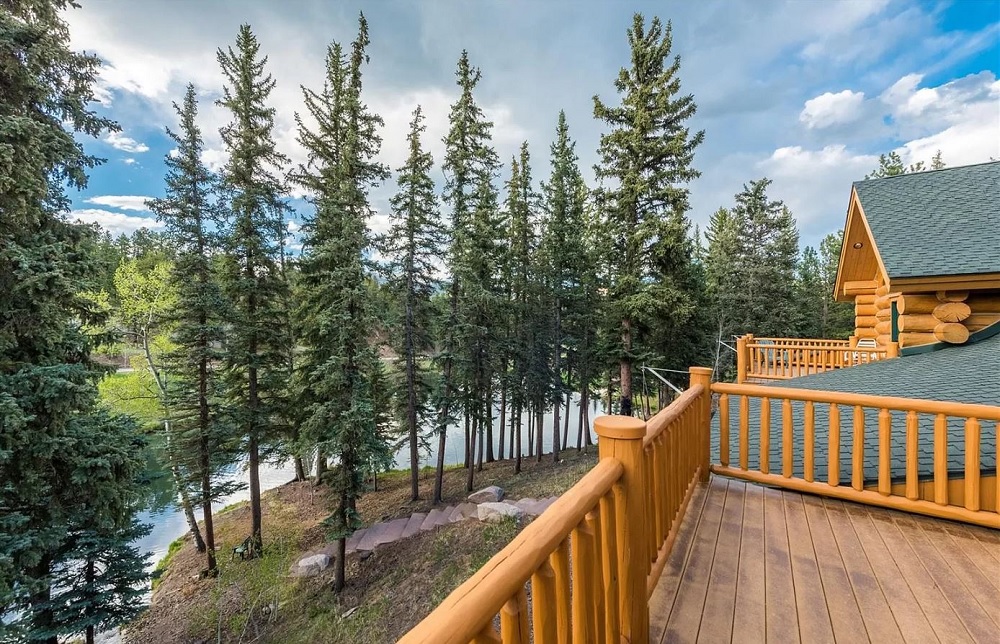 It looks like your guests share the same incredible view as well. Nice touch!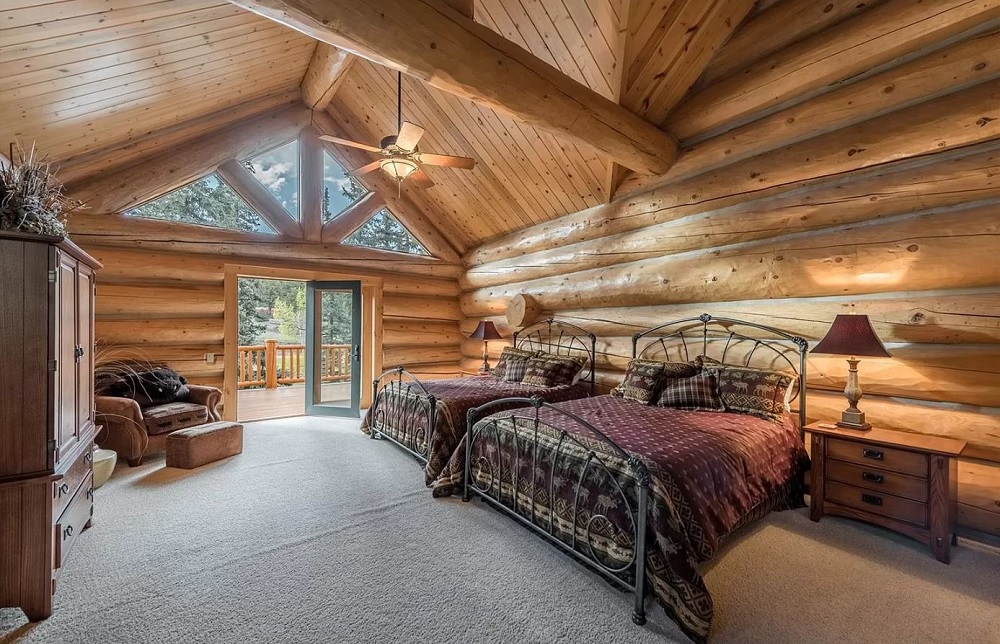 Plenty of space for guests to stay during deer or elk camp.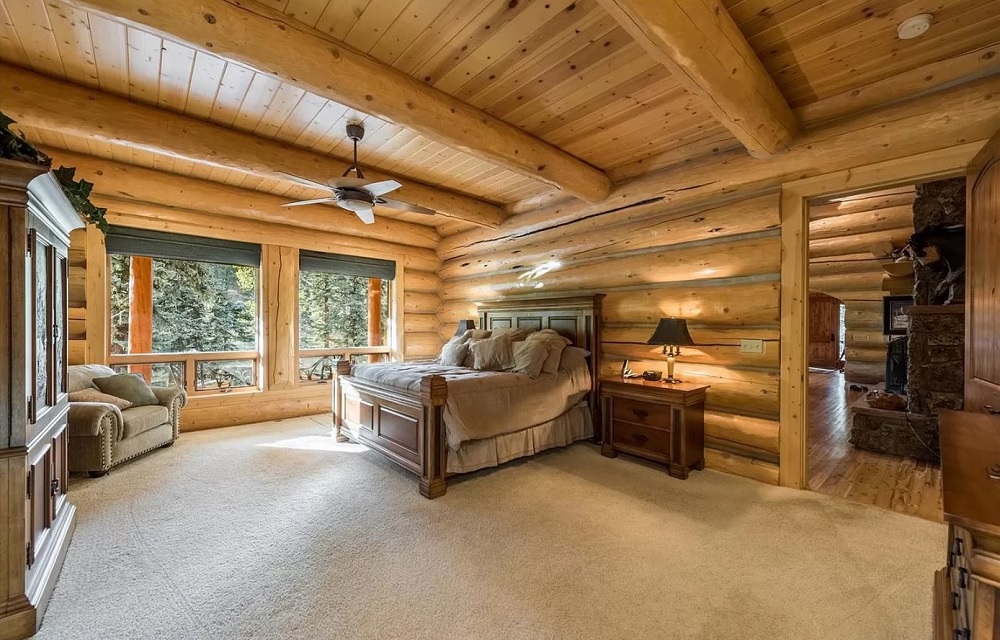 The listing says the home has taxidermy throughout, which really adds to the feel of a Colorado lodge.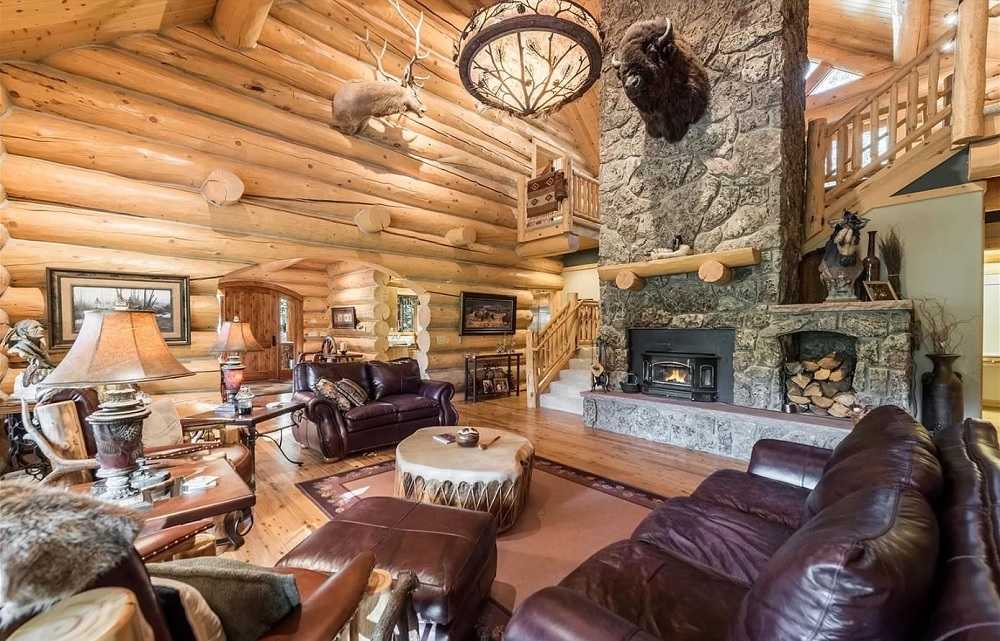 I spy some elk shed antler lamps.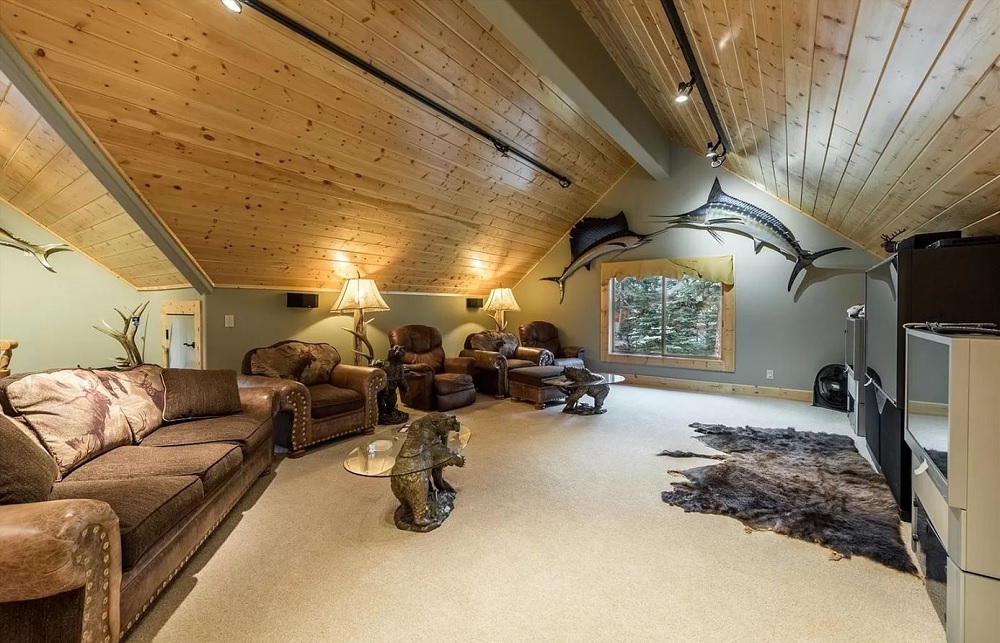 This bar looks like the ideal spot to enjoy a few libations and swap hunting stories.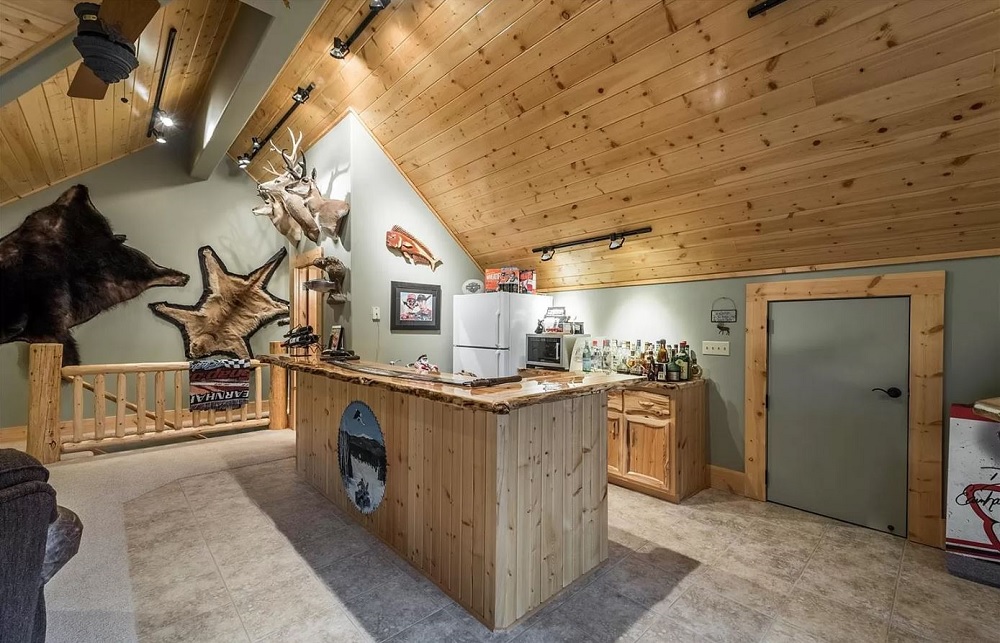 Got toys? Bring em' all with you. There's plenty of space to store them in a large pull-barn big enough for RV, boat, or ATV parking.
Here's another look at the huge wrap around porch, punctuated by a sweet grill area and more million dollar views.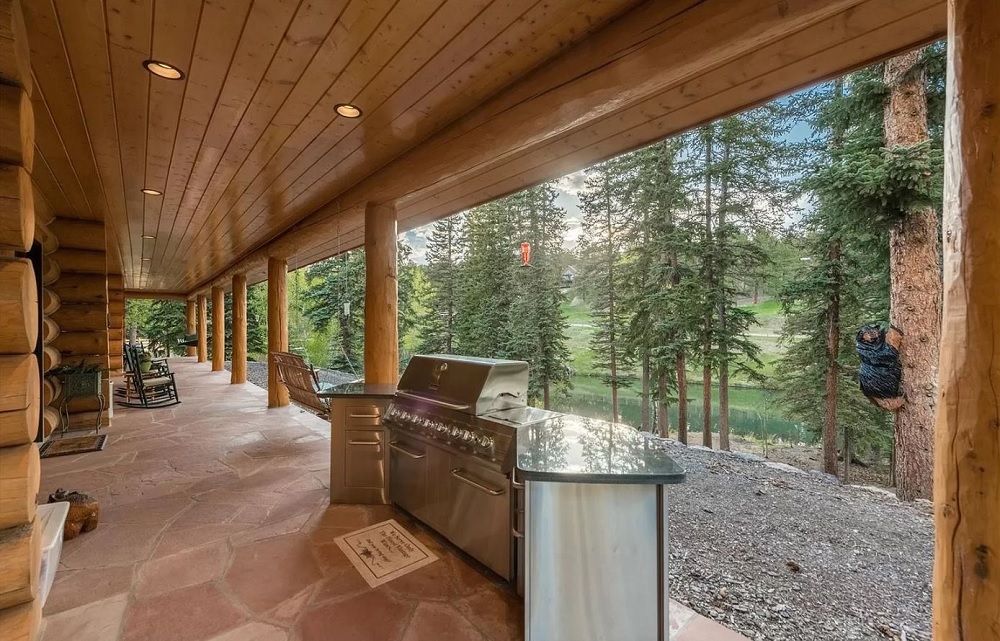 Finally, the zip line. What could be more fun than whooshing down a 750-foot zip line over your private trout pond with breathtaking mountain views all around. Sign me up!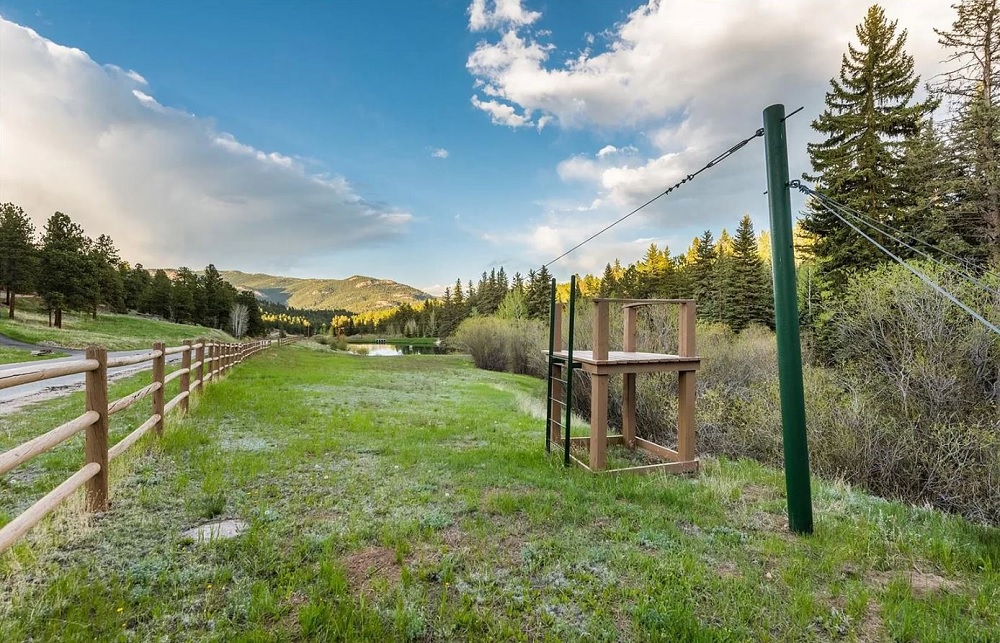 This 5,703-square-foot Rocky Mountain dream home is built from kiln-dried, hand-hued Colorado-grown logs and 400 tons of moss rock.
568 Woodside Drive, a Pinterest-like 4-bedroom, 5-bath log home sits on a total of seven acres of land, is located about 35 minutes from Denver and 45 minutes to Breckenridge, depending on traffic, and has access to nearby trails and amazing views.
The previous owner also said they would see deer and elk in the yard every day. Take my money!