SHOT Show is truly a massive event, held annually for the past several years in Las Vegas Nevada including this year. Sponsored by the National Shooting Sports Foundation (NSSF), it is a time for those in the shooting, hunting, and outdoor trades to come together and showcase new and innovative products. It is nigh impossible to see it all. Many folks are under the false impression that it is all guns and ammo; it's not. There are products for the off-road enthusiast, the survivalist, the outdoor cook to mention but a few.
It is always interesting to see products that may not always be front and center because they are not firearms or ammunition. Listed here are just a few of those products readers may find interesting:
Firebird Biodegradable Detonating Targets
Firebird 50 BIO Targets are the "world's first completely biodegradable detonating target" according to a company spokesman. Unlike other detonating targets they require no mixing, and can easily fit in the palm of your hand. They are a self-contained, pyrotechnic reactive target that are legal, safe and easy to transport.
Key features include:
Designed for use at short, medium or long distance
Not a binary system—no mixing required
Can be used with rifle, handgun, shotgun, or archery
50mm target (just under two inches in diameter)
Instant hit recognition via sound, smoke, and flash
Contains no Ammonium Nitrate
Self-adhesive for easy placement on targets
Cost for a pack of ten is $17.99
Pyro Putty
If you're a person that spends time in the outdoors, hopefully you always have several methods of building a fire available should the need arise. I ran across a very neat product at SHOT Range Day that offers a unique option for fire-making. Pyro Putty is a great addition to any outdoorsman's survival kit. This unique product offers three unique blends of "putty" based on seasonal temperatures or, if you prefer, an all-natural blend.  Pryo Putty will burn even when wet and comes in a waterproof, floating tin which easily be carried in a pocket.
Features include:
Waterproof
Floating container
Putty the size of a nickel will burn 6 to 10 minutes
Easy to light (can light with a magnifier)
One 2-ounce can will start up to 30 fires
Available in 2-ounce, .5-ounce can, and a 5 pack of .5-ounce cans
Summer Blend (Orange) is thicker for hot temperatures
Winter Blend (Blue) is thinner for colder temperatures
Eco Blend (Green) is made with 100 percent renewable resources and contains canola
Costs varies from $5.99 to $19.99 depending on selection of size or multipack.
Pitbull Universal Magazine Carrier
If you're a person that uses multiple handgun platforms and are always needing a magazine carrier for every handgun you own, you may want to take a look at the Pitbull Tactical  Universal magazine Carrier.  This magazine carrier will fit single or double stack mags with no adjustment needed. The design allows for expansion and compression inside the carrier to accommodate different size magazines.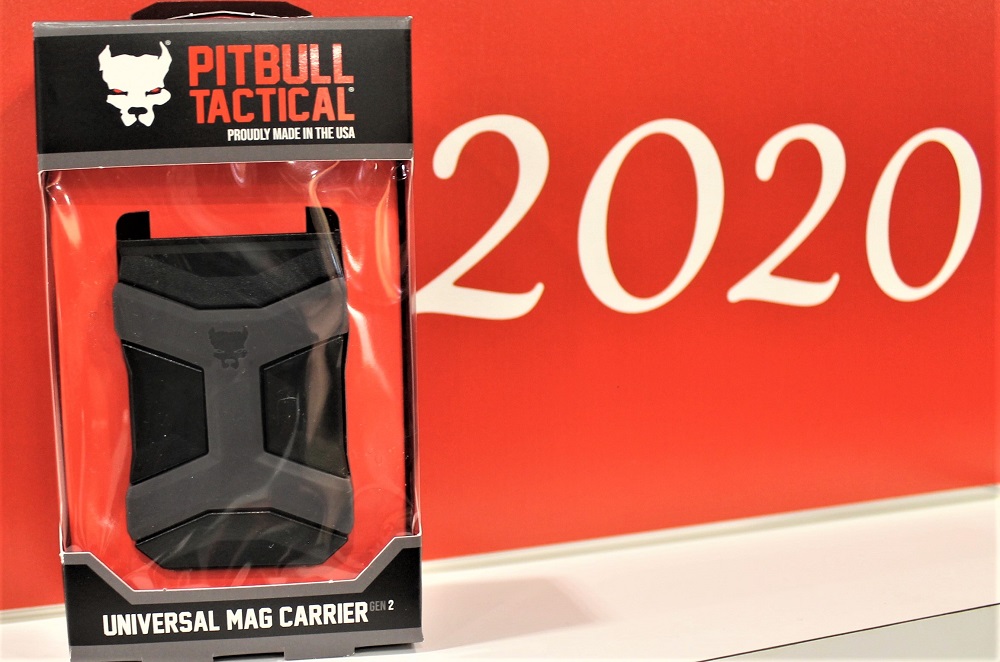 Other key features:
Wear inside or outside the waistband
Fits any pistol magazine from single stack 9mm to .45 double stack
Low profile
No screws or adjustments necessary
Ready to use right out of box
Rounds can face forward or backwards
Fits any 1.5-inch belt
Comes in three colors, black, flat dark earth, and olive drab
Retails for $24.99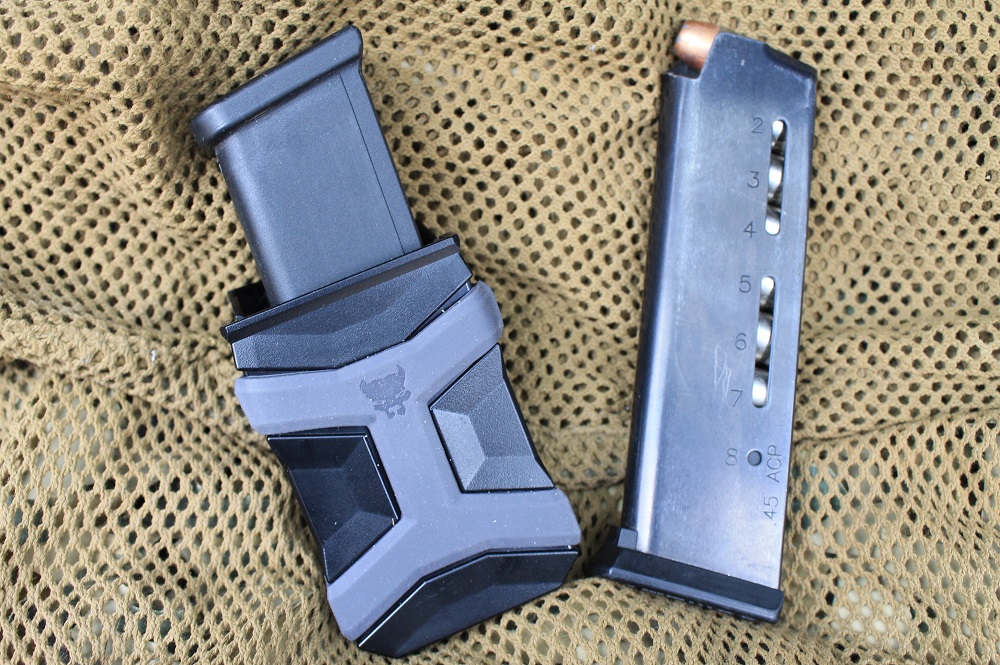 Lucas Outdoor Products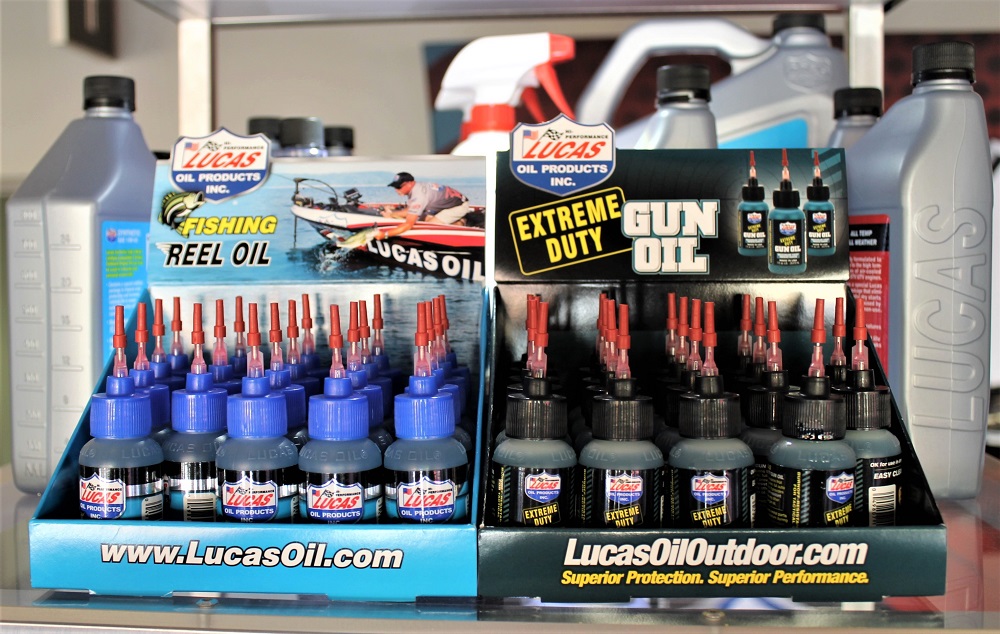 Many folks have heard of Lucas Oil Products and associate them with the racing industry. But did you know this company has a line of products for the outdoors, specifically for gun care and marine products for boating and fishing. From gun cleaners and solvent to gun oil and many other products that will assist any outdoorsman's favorite hobby, whether be hunting, fishing, pleasure boating or competitive shooting.  Check out their outdoor line at Lucas Oil.
These companies represent just a small fraction of those represented at SHOT Show 2020. Be on the lookout for more highlight's to come!