[SHOT Show 2020] Dust Clays on the Cheap with the ATI Crusader Sport SGD
Adam Scepaniak 02.18.20

American Tactical may have cemented their name through more modern, obviously tactical firearm offerings as their name implies, but that does not mean they are short on utilitarian choices in guns like sporting double-barrel shotguns. Their ATI Crusader Sport SGD was one new option for trap and clay pigeon shooters that was on display at SHOT Show 2020, and we got an up-and-close look at it.
For people hunting down an over/under shotgun with modern features, but an affordable price-point, the Crusader Sport SGD may be right up your shooting alley. It boasts fiber optic sights, multiple gauge offerings, and an attractive oil-finished walnut stock. The rest of the specifications for the ATI Crusader Sport SGD Over/Under Shotgun can be read below as presented by American Tactical:
Turkish Walnut Wood Stock – Oil Finished
12 Gauge | 20 Gauge | 28 Gauge | .410 Gauge – 3″ Chamber in All Offerings
Fiber Optic Front Sight
4140 Chrome Moly Steel Barrel
Extractors
Single Selective Trigger
12 Gauge 30" Barrel | 20 Gauge 28″ Barrel | 28 Gauge 26″ Barrel | .410 Gauge 26″ Barrel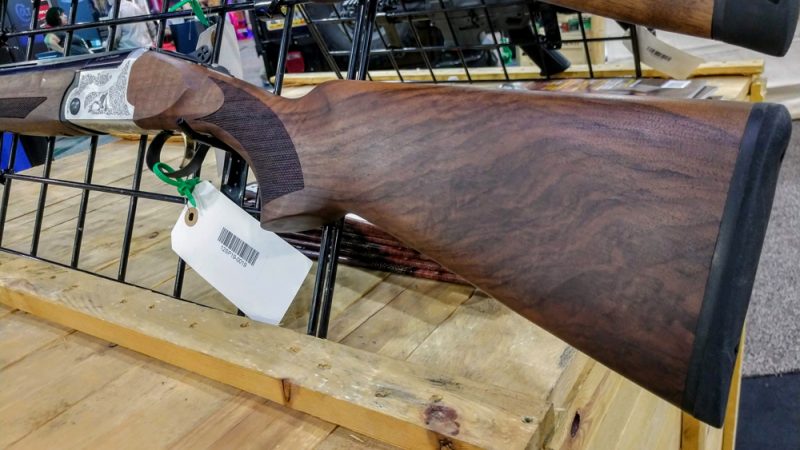 "This over under extractor shotgun is a perfect new addition to your collection. Not only does the Turkish Walnut forend and stock have a beautiful oil finish, but the extended choke tubes and fiber optic front sights are perfect for every hunter of any experience level. The Crusader Over/Under with extractors comes in 12-20-28-410 gauge. Made from light weight high grade 7075 aluminum, the Crusader series of shotguns weigh in at just over 6 lbs and feature an intricate laser engraved design. Triggers are single selective, chambered for up to 3″ Magnum (2 3/4″ on 28 Gauge Models), and come with 5 interchangeable chokes."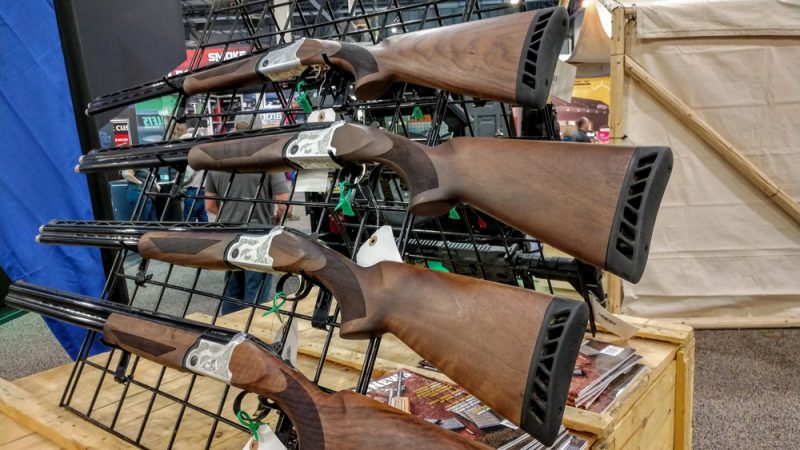 All of the ATI Crusader SGD Over/Under Shotguns have the American Tactical "Limited Lifetime Warranty" should you ever need any service work during the ownership of your firearm. The flat MSRP of $549.95 is for all 4 offerings of 12, 20, 28, and .410 Gauge. With an ample buttpad, walnut stock, checkered pistol grip and forearm, 5 interchangeable choke tubes, and a low MSRP these shotguns are very attainable and attractive to the everyday shooter. The biggest question though is what do you think? Is this a shotgun you would be willing to purchase and line up with for a round of clay pigeons? Let us know all of your thoughts in the Comments below! We always appreciate your feedback.