[SHOT Show 2020] An American Evolution… the ATI Omni Hybrid Maxx RIA P3P
Adam Scepaniak 02.18.20

American Tactical has paved the way for what are now deemed "hybrid lowers" that are comprised of an assortment of metals, polymers, and lighter non-traditional alloys. This technology they pioneered they have carried over into a lot of their firearms. The ATI Omni Hybrid Maxx RIA P3P collaborates all of the best of what is American Tactical into one cumulative modern sporting rifle in two of the industries most popular sporting cartridges: 5.56mm NATO and .300 AAC Blackout. This includes a Mil-Spec AR-15 polymer upper and lower Omni Hybrid Maxx that is outfitted with a Nano Composite Parts Kit. The rest of the specifications for the ATI Omni Hybrid Maxx RIA P3P can be read below as presented by American Tactical:
Caliber: 5.56x45mm NATO or .300 AAC Blackout
Capacity: 30 Round
Barrel: 16″ with a 1:8″ Twist Rate
Forend: 10″ Free-Float M-LOK
Stock: Alpha Stock
Fire Control Group: Nano Composite Parts Kit
Color: Black, Sniper Grey, Flat Dark Earth (FDE), Battlefield Green
Weight: 5 Lbs 8 Ounces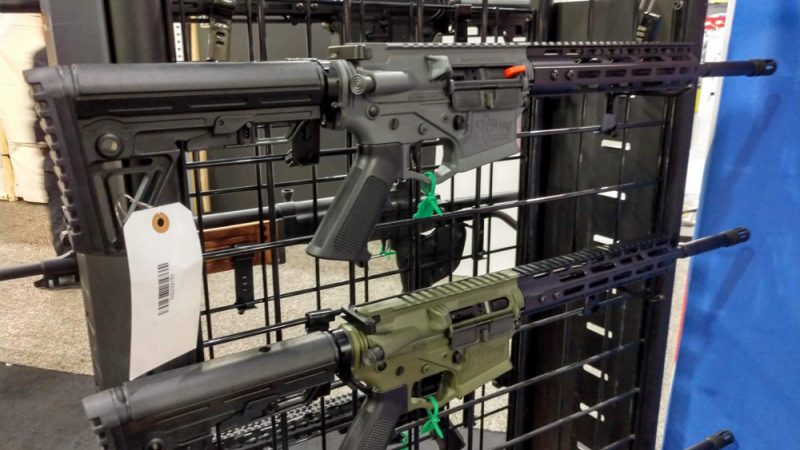 The ATI Omni Hybrid Maxx RIA P3P is 100% made and assembled in the USA at the American Tactical headquarters in Summerville, SC. This rifle, like all American Tactical products, carries their Limited Lifetime Warranty in the rare event you should ever need service work to keep lead slinging down range. Some of the key takeaways of this rifle for potential shooters is the overall weight and this rifle's feathery price tag. The full MSRP for both cartridge offerings and all the various color options is only $489. So you have a rifle that at full MSRP is less than $500 and it weighs less than 6 Lbs… that is nearly unheard of! If you want to change any of the furniture or modify this rifle to your delight you should have plenty of coin left in your pocketbook to do exactly just that.
So, with a rifle that is made in the USA for the astronomically affordable price-point of $489, do think this is something that you would be willing to add to your arsenal? Either in the weekly rotation of "must-shoot" guns you bring to the range or something you simply use as a truck gun? Let us know all of your thoughts in the Comments below! We always appreciate your feedback.