[SHOT Show 2020] Vortex Razor Gen. III 1-10
Cory Mince 02.27.20

Years ago, low-power variable scopes were primarily found on dangerous game rifles, while many service rifles were still sporting basic red dot optics or straight iron sights. The last half decade or so has seen a considerable increase in the use of low-power variables on everything from AR-15s, pistol-caliber-carbines, and even tactical bolt action rifles. I'm guessing with the new Vortex Razor Gen. III 1-10, you'll not only see wider use, but also more optics manufacturers following suit.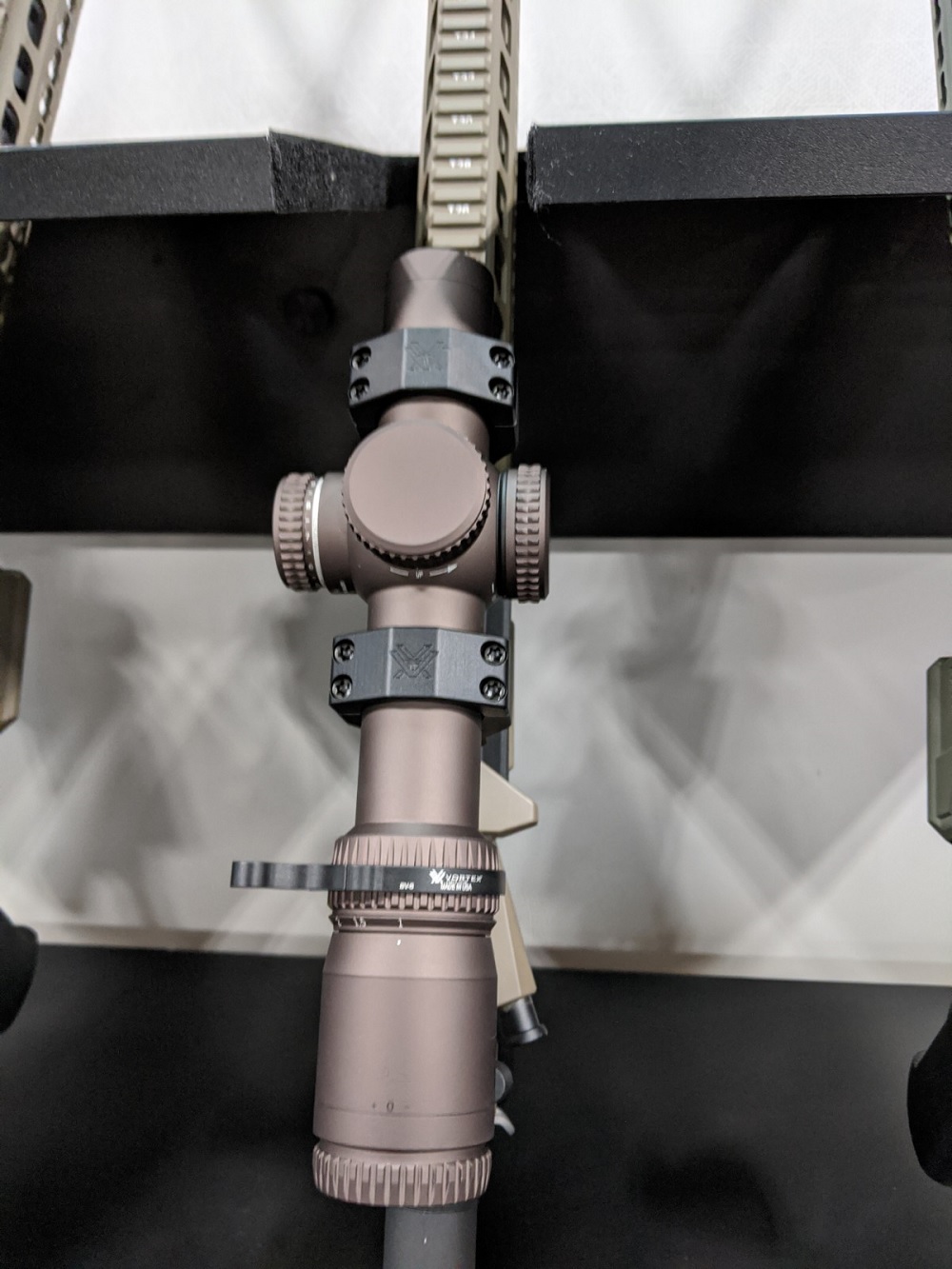 Specs (Per Vortex)
Magnification: 1-10x
Objective Lens Diameter: 24 mm
Eye Relief: 3.6 inches
Field of View: 116-11.7 ft @100 yds
Tube Size: 34 mm
Turret Style: Low Capped
Adjustment Graduation: .1 MRAD
Travel Per Rotation: 10 MRAD
Max Elevation Adjustment: 30 MRAD
Max Windage Adjustment: 30 MRAD
Parallax Setting: Fixed @100 yds
Length: 10.1 inches
Weight: 21.5 oz
The Gen. III 1-10 comes with low profile capped windage and elevation turrets in either MRAD or MOA options. The reticle on both the MRAD and MOA options are first focal plane with an illuminated center dot which is useful for both low and high magnification.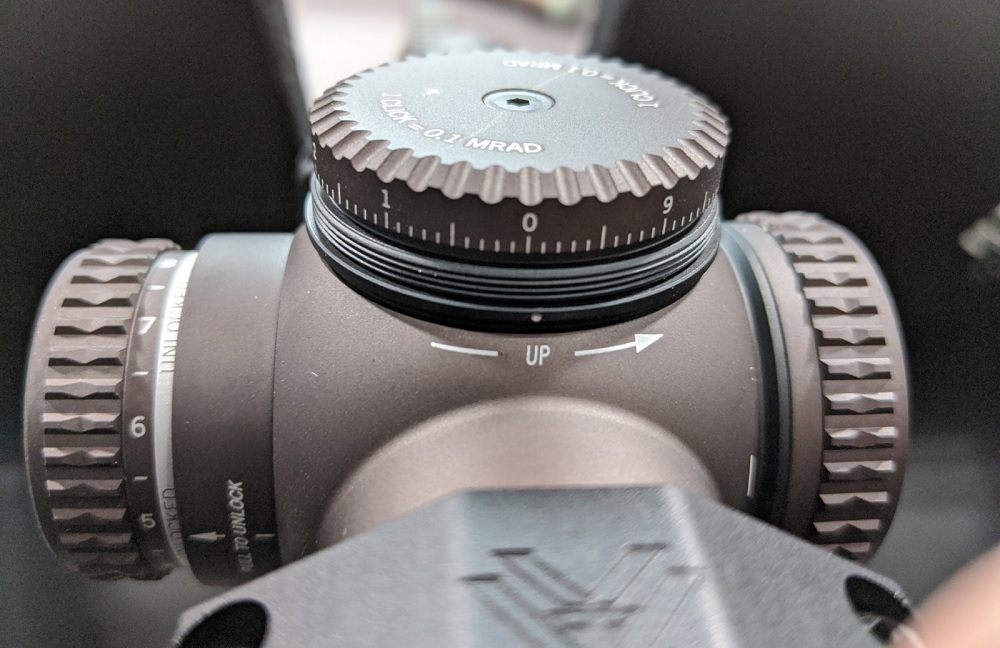 Application
There are limitless applications for an optic with the above specs. It's lightweight, compact, and incredibly adjustable. From hunting the dense forests of the Pacific Northwest, to multi-gun matches, DMR applications, and even use in close quarters. 
View at 1x
Few optics manufactures have been able to make a convincing 1x. It's common to notice a fairly obvious optical difference between 1x on a variable scope and what the shooter sees around the scope. The Gen. III 1-10 had a very slight difference, one that was no worse than many red dots I've used previously, and appears to be very effective.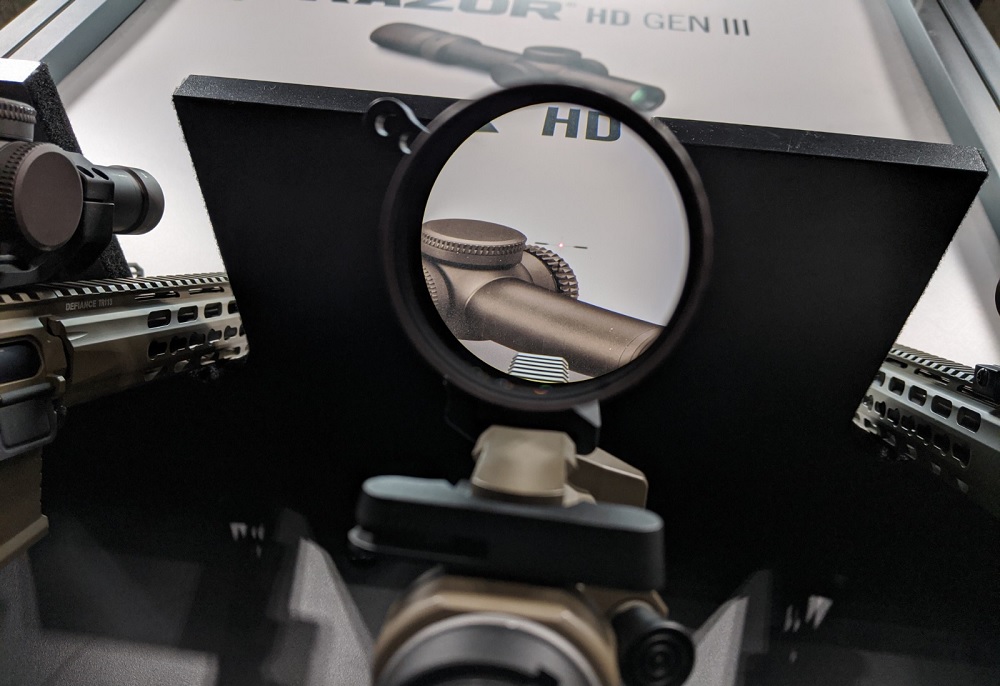 Reticle
Both the MOA and MRAD versions offer "Christmas tree" style reticle used for calling corrections, range estimation, and wind/elevation holds. The reticles are detailed enough for fairly precise holds, but still appear to be uncluttered. They also include a hasty ranging scale at the 12 o'clock position in the field of view, which is pretty handy. 
I'm very excited to get one of these optics and try it out on a number of different rifles to see how it performs in the real world. Well done Vortex.