Bubba Blade's New Folding Fillet Knife is a Must Have for the Adventurous Angler
OutdoorHub Reporters 03.31.20

If you have a fishing trip coming up, you're going to want to purchase this new folding fillet knife from Bubba Blade.
For years, Bubba Blade has been providing anglers of all kinds with high-quality fishing equipment. From pliers to blades, Bubba has all the essentials you will need while out on the water – both fresh and salt.
Included in their new gear for 2020, Bubba released a new and improved 7-inch Tapered Flex fishing knife that breaks down and locks into place inside the handle. This makes the knife more portable and much easier to throw in your pocket, toss in a tackle box or store on a boat. The 7-inch Tapered Flex Folding Knife features Bubba's signature non-slip grip with a titanium-nitride coated, high carbon stainless steel blade that has the same flex as our 7-inch Tapered Flex.
It is also built with a premium lockback mechanism for a super strong hold during use.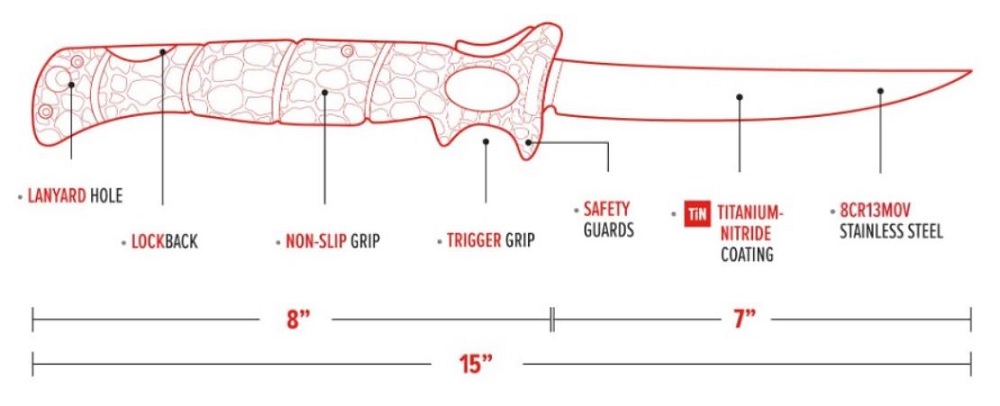 ICONIC HANDLE THAT STAYS STICKY WHILE WET
PREMIUM LOCKBACK MECHANISM
"Unfold perfection with our 7" Tapered Flex Folding Knife. Derived from our iconic 7" Tapered Flex, the NEW 7" Tapered Flex Folding Knife is designed for anglers who live a lifestyle of adventure and require a highly portable folding fillet knife that is built to last a lifetime while being versatile enough to handle any salt or freshwater fish."
Buy yours right now before you hit the water this summer!