Throughout his illustrious career, Michael "Air" Jordan soared above his competition, proving that he is the G.O.A.T. on the basketball court. Now, his focus has shifted slightly and he's attempting to stamp his name another element – WATER. Jordan is currently competing in the 62nd Annual Big Rock Blue Marlin Tournament in Morehead City, North Carolina this week, and his crew on the 'Catch 23' just landed a trophy blue marlin weighing 442.3 pounds!
MJ has been spotted at these large fishing tournaments before, including the White Marlin Open in 2019. The Big Rock Blue Marlin Tournament is another cutthroat competition with $3.4 MILLION in prize money.
"Oh my gosh, for Michael Jordan to be in our same air space is exciting and thrilling enough, but for him to land a fish at our tournament and bring it in is thrilling for the entire town," Crystal Hesmer, the director of the annual tournament in Morehead City, N.C., told the Associated Press. "It's unbelievable that he's here in our little town," which is home to less than 10,000 people.
Hesmer said the atmosphere was "electric" when Jordan and his Catch 23 crew unveiled the monster marlin from his 80-foot, $8 million yacht, which is decked out in the light blue of Jordan's alma mater, North Carolina.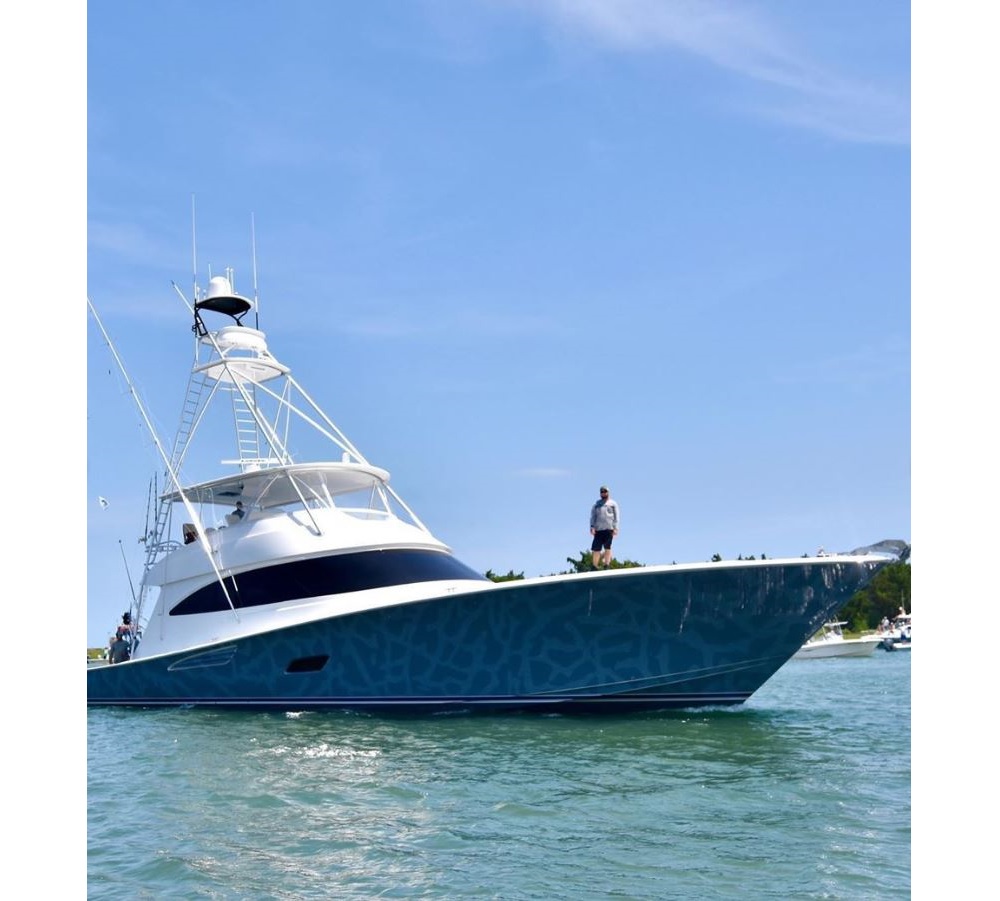 Michael was all smiles upon returning to the dock with the huge marlin on Tuesday, but something tells me the 5th place standing he and his crew earned from that fish hasn't sat well with him.. (the fist place boat reeled in a 494.2-lb fish!!)
The winning catch in last year's Big Rock fishing tournament weighed over 910 pounds, while other recent winners range between 500 and 800 pounds. So it's still anybody's tournament to win, and I have a hunch MJ isn't just going to lay his rod down and say "5th place is good enough for me."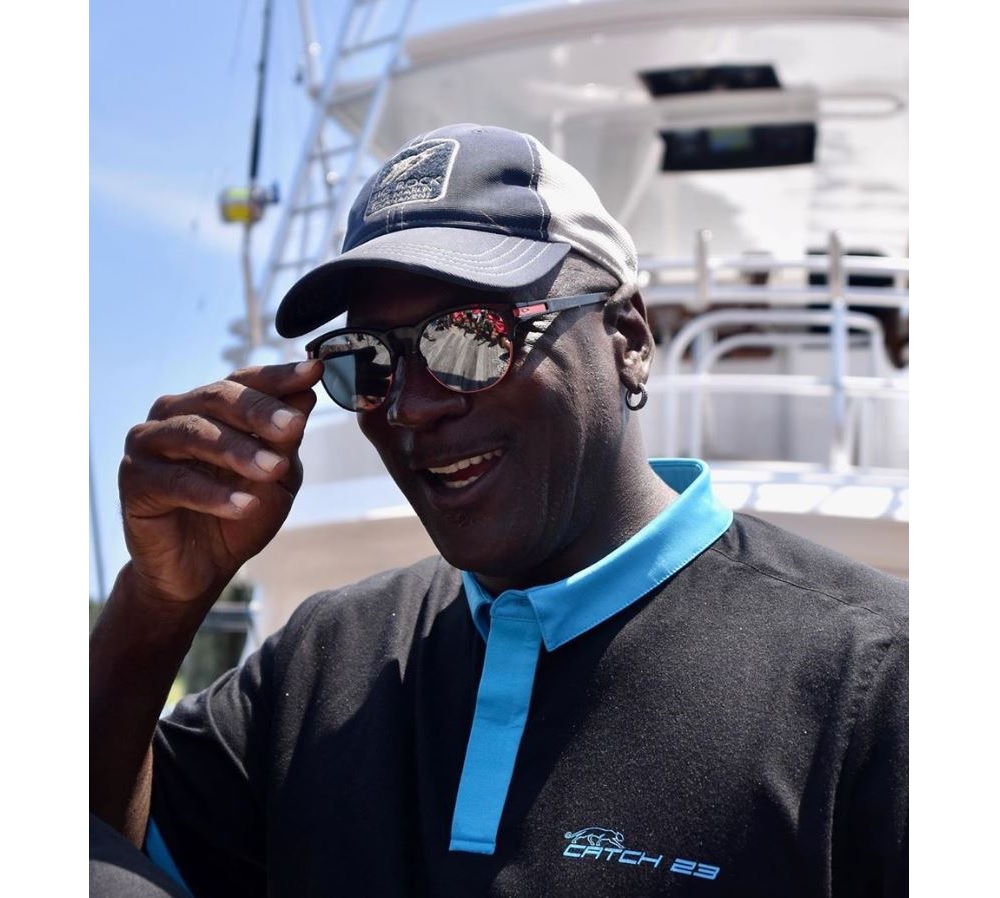 Jordan said Tuesday he has caught a blue marlin in the past, but this is the first he's caught off the coast of North Carolina.
The fishing tourny spans six days of intense fishing and is set to conclude on Saturday. So that leaves plenty of time for Jordan and his crew to get back out on the water and try to catch a fish that will move them up the leader board. We'll try to stay with this story and update you if 'Catch 23' makes a big move up the rankings.
My only question is, when is the Air Jordan fishing apparel dropping?!