Clam Outdoors™ is pleased to announce a new style of durable boot to the already stellar line from IceArmor: the Sub Zero Boot. With easy slip on and slip off, the Sub Zero 100% rubber boot utilizes pull-on handles and a heel kicker for ease of use. The thick, midsole keeps feet away from the ice for a comfortable fit, and with neoprene lining and 1200 grams of Thinsulate Ultra, these boots lead the way in IceArmor's promise to keep anglers warm, dry and comfortable. They are 100% waterproof.
The solid black, rubber boot boasts gray toe detailing that will look great with the other cold-weather gear. Nearly seamless molding makes them easy to clean, just hose them down. The high-traction Rellim outsole provides steady footing on slippery terrain.
"Of course IceArmor boots are going to warm and dry. For this unique style the biggest thing is easy on, easy off," shared Jeff Andersen, Ice Team™ pro staffer and host of guide trips and corporate events with Leisure Outdoor Adventures. "I prefer keeping my shoes on when I'm driving so these boots are great to slip in when I arrive at the lake and slip back off again when I'm back at the truck and done with my day." Jeff guides year-round in the Leech Lake area.
The boots are available in sizes 9-14 and have a MSRP of $149.99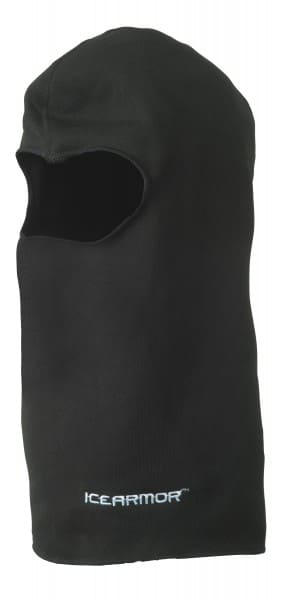 The new Facemask from IceArmor is wonderfully soft and takes the edge off when out in winter conditions. With 200 grams of fleece, the Facemask is thin enough to work great with a helmet for ATV or snowmobile travel. The MSRP is a reasonable $9.99.
Warm, dry and comfortable has defined IceArmor from the first suit through dozens of accessories. The Sub Zero Boot and the fleece Facemask are the perfect additions to the shelves as customers trust IceArmor for their cold weather gear from top to bottom.
"This new facemask keeps your neck warm," added Jeff Andersen. "It is so comfortable you will forget you have it on."
For more information on Clam Outdoors™ go to http://clamoutdoors.com
Image courtesy Clam Outdoors
What's Your Reaction?
[reactions id="337682"]