LAN World Inc. is excited to announce the importation and distribution of  new top quality AR-15 rifle accessories from HERA Arms, Germany. New for SHOT show this year we have that 20 round AR-15 magazines, pistol grips and color matching polymer dust covers.
HERA Arms, 20 round AR-15 magazines.
These magazines feature a modern look and feel with easy take down. The same quality materials that go into the ground breaking 30 round magazines are used in these 20 rounders. The magazines are offered in Black, Tan and Green.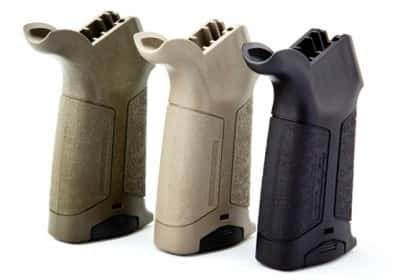 HERA Arms, AR-15 pistol grip.
The HERA Arms, AR-15 pistol grips are an exact color match to the HERA magazines and are offered in Black, Tan and Green.  Modern comfortable grip that is ergonomically fitting to the contour of the human hand.  There is a bottom compartment as well for small parts storage.
HERA Arms, AR-15 Polymer dust cover.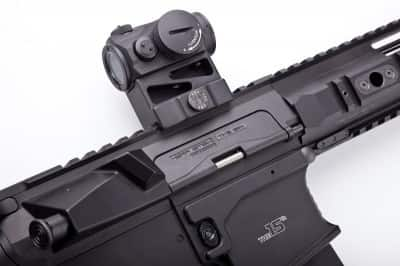 The HERA Arms AR-15 Polymer dust covers are available in 3 color choices to perfectly match the other HERA Arms products.  Shooters will now be able to color match to their uppers with a top quality part.  The fit and finish are second to none.  The unique polymer pin allows for silent door drops as well.
"We are very excited to offer the American shooting market a new choice for top quality AR-15 accessories. With the release of the completely new designed 20 round magazines, color matched dust doors and pistol grips HERA Arms is the clear choice for shooters with quality and style in mind." says Chris Bieling, President of LAN World, inc.
Images courtesy LAN World
What's Your Reaction?
[reactions id="357943"]