I have been using Monster Raxx minerals for three years now, so I feel qualified to write a review on this product. I have four purposes for using this product:
to offer a year-round source of quality mineral to the deer on my property,
to give lactating does the minerals they need to stay in good condition and raise healthy fawns,
to offer bucks the calcium, phosphorous, and other trace minerals they need to grow antlers, and
the ability to inventory the deer on the properties I hunt, while watching the antlers grow through the seasons (a benefit I hadn't thought much about at first).
Deer are very attracted to this mineral and it's proven a great method for keeping tabs on the deer herd.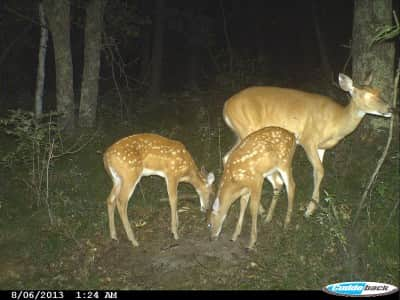 Quality
Many mineral supplements are loaded with salt for two reasons. First, the deer love and crave salt, and second, salt is a low-cost filler. Salt is something deer need all year and does, especially when lactating, need salt. But you can get salt a lot cheaper yourself rather than paying a premium price for a mineral supplement that's loaded with it. Add salt to your mineral lick if you like, in the form of a salt block or loose salt, but don't pay extra for mineral supplements that are half-salt. Monster Raxx contains the minerals deer need without the addition of extra salt. High-quality minerals are used in good proportions that benefit both bucks and does, and less than 24 percent of the product is made up of salt/sodium.
Reliability
Of course it's impossible, short of a chemical analysis, to verify that what it says on the label is what's in it, but I have gone through more than three dozen bags of this product in the last three years and it consistently does what it claims to do. It's very easy to use: just scuff up the ground in about a five-foot circle and spread the mineral out, then rake it in or stir it into the dirt with a stick. That's it. The deer eat it up, coming back over and over until it's gone. If I have several deer hitting it every single day, which I often do during the summer, I replenish the site every other week.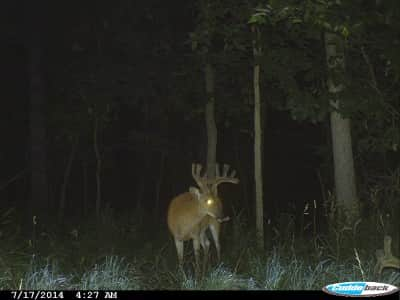 Price/Value
This goes back to the issue of salt. Monster Raxx costs a little more than some other minerals, but that's because it has no salt filler. If your deer are digging a hole in the ground around your mineral site, that's because they are eating the salt that has leeched into the soil. You won't have that issue with Monster Raxx unless you add salt separately, which I often do. So if you take out the salt content, Monster Raxx is actually right in line with the price of others, and in some cases, a better value at $15.99 for a five-pound bag.
Referability
This one is easy. Would I recommend this product? You bet. In fact, I've been surprised at how well it worked. It has consistently drawn both bucks and does. The deer eat it up, and over time it will be interesting to see how much it affects the bucks' antlers and the does' ability to produce more and better milk. I already notice that the fawns tend to be larger and on the move sooner than before, but that's just an observation that I can't back up scientifically. So yes, I would definitely recommend this product.
Follow Bernie's bowhunting adventures on his blog, bowhuntingroad.com.
Images courtesy Bernie Barringer
What's Your Reaction?