"Nice Makarov" is what you'll probably hear when you bring a P-83 Wanad to your local gun range. This is easily forgiven—the Wanad looks and indeed functions very similarly to the famous Soviet sidearm. Should you dare correct the well-meaning commentator, you'll likely be faced with the most common question it brings up: "What the hell is a Wanad?"
The Wanad is a Polish military sidearm that replaced the P-64 in the 1980s. Like the P-64 it replaced and the Makarov it resembles, it is a direct blowback semiautomatic pistol chambered in 9x18mm Makarov. The P-83 features a 3.8-inch barrel, a double-/single-action trigger, a slide-mounted decocker, an external hammer, and a slide lock/release. It feeds from eight-round, single-stack steel magazines with windowed sides that allow shooters to quickly check ammo reserves. The magazine release is located in the heel of the grip.
The P-83 was developed by Radom as a replacement for the P-64. The P-64 was perfectly reliable, but prohibitively expensive to build and had a limited magazine capacity. While not as concealable as the P-64 it replaced, this was hardly an issue since it was a military firearm generally open-carried in a leather holster.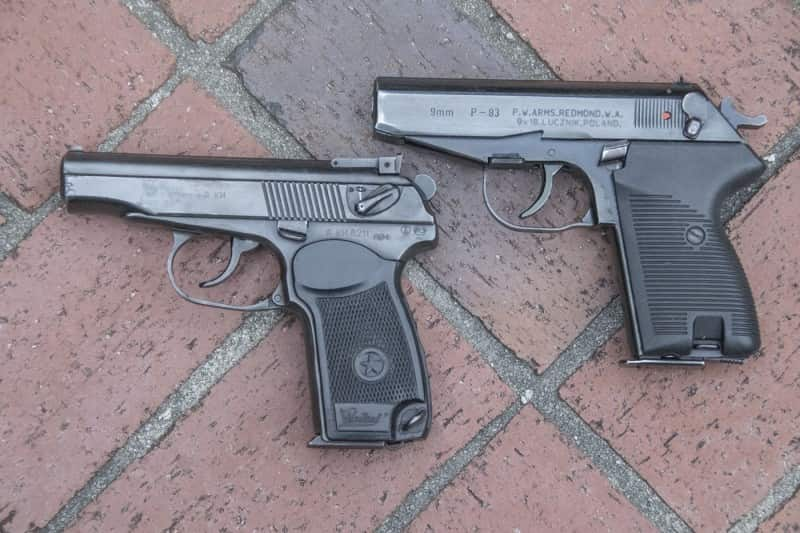 Not that any of this matters—the pistol is way too heavy for modern concealed carry, tipping the scales are a gut-splitting 1.6 pounds. The P-83 Wanad's weight isn't as bad as it sounds, though. Like many contemporary European sidearms, the Wanad operates via direct blowback. While it's incredibly reliable, this method of operation tends to suffer from recoil disproportionate to its caliber's power because of the hefty slide weight it necessitates. This is why direct blowback submachine guns tend to be harder to control, especially if they fire from an open bolt. Hefty weight has to rapidly enter battery when the trigger is pulled, then travel rearwards after round detonation. This causes two different recoil "strokes" in opposite directions, occurring one after the other.
Thankfully, or unfortunately depending on your point of view, the P-83 Wanad isn't fully automatic. Nevertheless, the pistol does have more recoil than shooters would anticipate. Recoil metrics aside, the P-83 is a pretty straightforward pistol that borrows heavily from the Makarov—so much so that Makarov magazine can be modified to function in the P-83, but unfortunately not the other way around.
This is due to the loading assist peg protruding from from the magazine's witness slot. Attached to the follower itself, the tiny piece of metal is a great concept, but its minute size coupled with the magazine's stiff spring pressure makes it impractical and occasionally painful to use. Its usefulness is questionable at best, given that the magazine only holds eight rounds in a single, unstaggered column.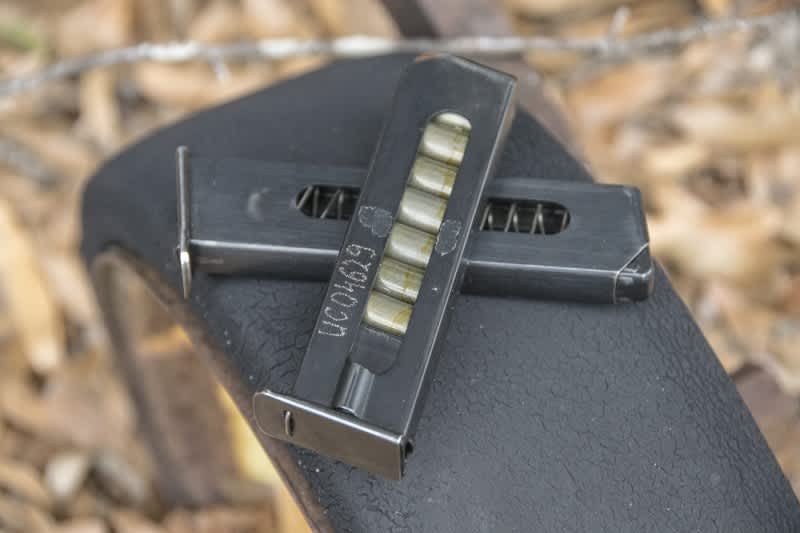 While the history of the pistol is interesting and its aesthetics are pleasing, it still begs the question, "Why would a shooter buy this over an actual Makarov or a truer clone?"
There are basically only two reasons to purchase the P-83 over a Makarov: limited availability of actual Makarov pistols and historical appeal. The former is no longer very relevant—recently Bulgarian Makarov copies have begun trickling into the country. The latter still very much applies.
The P-83 isn't a bad pistol by any stretch, but it's handily outclassed by most modern offerings in magazine capacity, ergonomics, and ammunition availability and selection. The only thing the Wanad does better than a Glock 42 is act as a superior bludgeon—which is hardly a selling point.
That said, it beats the hell out of a knife or a baseball bat. This is especially true when paired with quality defensive ammunition like Hornady's 95-grain XTP load, which proved more accurate and more consistent than offerings from Wolf and Tula. The second-most accurate loading was made by RWS, and was topped with a 95-grain FMJ round.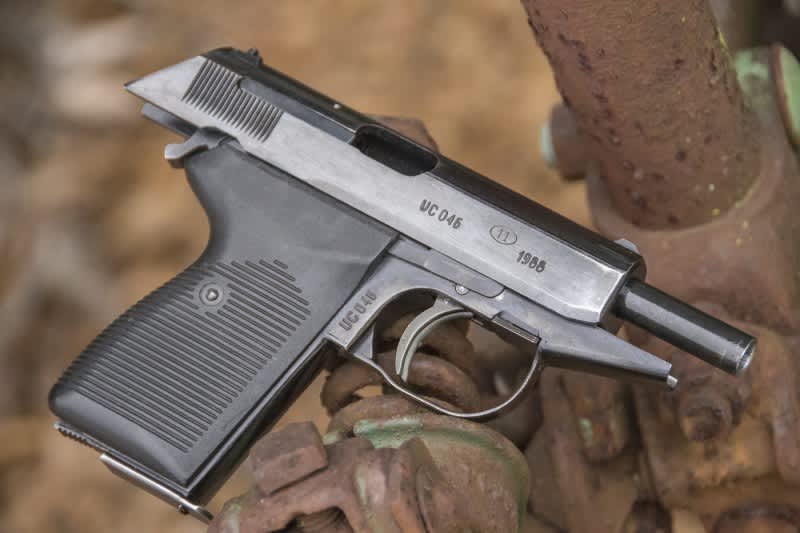 In testing, the P-83 produced groups hovering around two inches when fired from a rest at 25 yards. Its fixed barrel lends itself to phenomenal accuracy. During this test, the P-83 experienced no malfunctions across 250 rounds of ammo from two different magazine.
Reliable, accurate, and inexpensive are three words that handily describe the P-83, but also apply to the Makarov it so closely resembles. If you're reading this review trying to determine whether you need the P-83 or can justify the purchase to your significant other, I'm sorry. I can't help you—there are too many better designs on the market to make this anachronistic handgun stand out.
However, the pistol is accurate, reliable, and fairly easy to disassemble and clean. I can't really find fault with the P-83, but neither can I discover anything worth being excited over. So if you're sought out this article to verify that your new P-83 isn't garbage, rest easy. It's a solid pistol that performs more than adequately.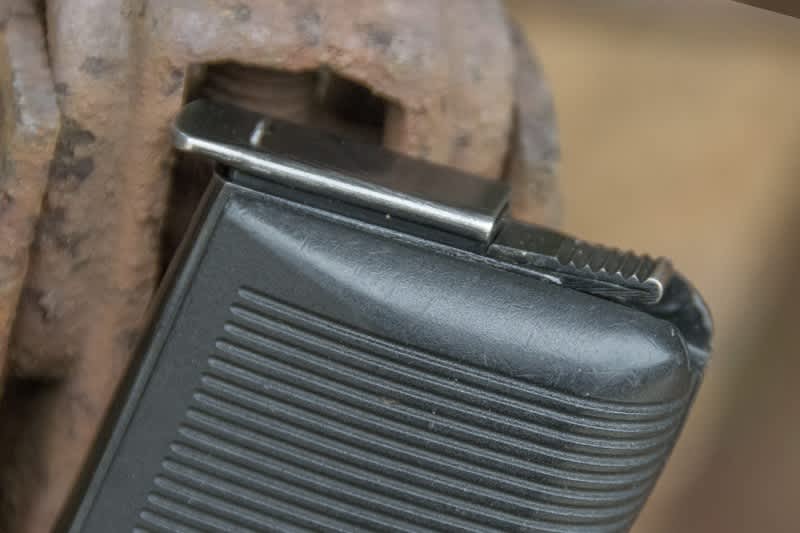 Shooters looking for the new must-have milsurp handgun or perfect concealed carry pistol should look elsewhere, the P-83 isn't it. Still, the P-83 is a solid pistol that if purchased cheaply enough, can be used a beater gun without worrying about ruining a rare piece of history. In that way, it's somewhat similar to a Hi-Point pistol—but unlike the Hi-Point, the P-83 was built for military use and can tolerate much more abuse.
My final verdict is that if you can find one for under $220, go for it. That's small money for a reliable handgun in any caliber. But if your local gun shop is pushing these for anything north of $250, buy a used example of a more prolific handgun in a more common caliber.
Images by Jim Grant
What's Your Reaction?