I'll admit it: When it comes to optics, and binoculars in particular, I'm hard to please. I know what I like – and what I don't – and because my time in the treestand each fall in pursuit of whitetails is precious, it's not easy for me to try new glass.
But during late-summer 2016, a hunting buddy of mine, an avid archer whom I've known for a long time, asked me to field test the new SIG SAUER ZULU7 bino. "We can give them a shot in South Dakota this deer season," he said in his best salesman voice. "I think they look good, but I'm not as picky as you. We can hammer on the ZULUs this fall, and if they hold up, you can buy 'em for me."
After a good laugh, I replied, "I'll see what I can do."
A few weeks later I received a ZULU7 on a 4-month loan from the PR company that works with SIG SAUER. Yes, being the Managing Editor of OutdoorHub does have its perks.
First Impressions
As you can see in the photo below, the ZULU7 comes in a tactically handsome, foam-lined presentation box. Sure, the box was impressive, but what about the bino itself?

The first thing that caught my eye was the overall styling of the optic. Again, think tactical. It's almost as if an AR-15 somehow mated with a tactical riflescope, causing the ZULU7 to be born. It flat out looks cool.
Because I live with a hardwood forest and wetland out my backdoor, I immediately headed for the deck. As I twisted out the eyecups to my desired setting, I heard distinct "clicks" with every adjustment stop. Nice! And the settings weren't loosey-goosey, either. I'm annoyed when the twist-up eyecups on binos don't hold their setting due to being bumped while I'm climbing or descending a tree.
Next, I adjusted the diopter ring to ensure crisp, sharp images. The tension on this ring was tight, which is ideal. Like twist-up eyecups that move when they shouldn't, the diopter adjustment ring shouldn't move when it's bumped while hiking or hunting.
Finally, I took note of the focus wheel – smooth but snug. Again, just the way I like it.
With the bino having gone 3-for-3 on first impressions, I placed it in my daypack for the upcoming archery season. The real test, of course, would come in the field.

200-Plus Hours Later . . .
Okay, I didn't exactly glass for 200-plus hours during the 2016 South Dakota archery deer season, but my buddy and I did spend that many hours individually (400-plus hours combined) in treestands and ground blinds waiting on whitetails. And during every sit, one of us had the ZULU7 in action.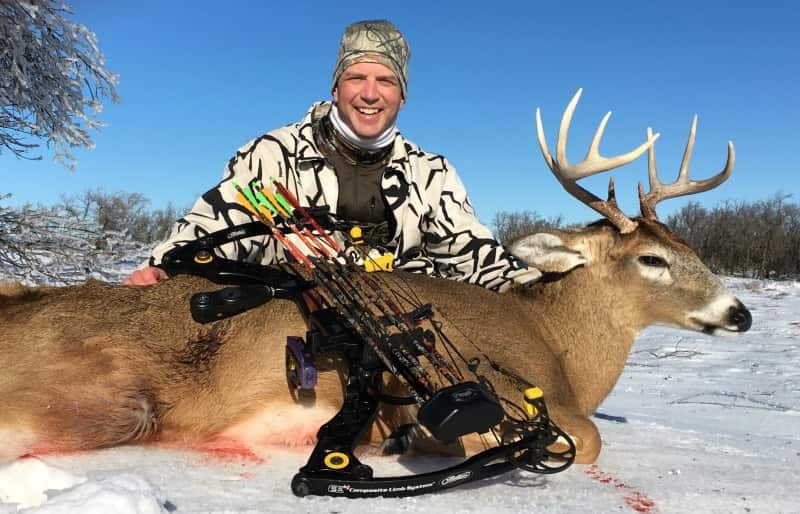 Hot temps. Rain. Fog. Windstorms. Crazy-cold blizzards. You name it, we experienced it during the 2016 SoDak deer season. And along the way the ZULU7 performed perfectly. Below I'll list a few major takeaways (click here to see all the specs):
The ZULU7 provides optimum color clarity and fantastic image brightness, even during low light. When legal hunting hours ended in South Dakota, I could still count antler points on nearby bucks.
While I didn't test the bino in a creek, it is waterproof, even when dropped in a couple of feet of water. And yes, it's fog-proof, too.
The 10X magnification was great on the prairie, but I'd probably opt for the 8X version for use in a more forested setting. Personal preference.
Thanks to rugged rubber armoring, the binos are easy to grasp securely and protected should you drop them. The small indents on the bottom of the barrels are placed perfected for my thumbs, too.

Of course, no product is perfect – and like I said earlier, I'm sort of a bino snob – so I'm going to deduct a few tenths off of a perfect score due to weight. The ZULU7 (both 8X and 10X) weighs 33 ounces, while several comparable models in the market come it at 24-28 ounces. Is the bino tougher because of its strong build? Probably.
As for price, SRP is $839.99, but you can buy them from many online retailers for $699.99. In my opinion, the ZULU7 lens quality and performance is right up there with the best binos I've ever used, including optics costing twice as much.
I think anyone would be pleased with their purchase of a ZULU7. And if you have any affinity at all for the SIG SAUER brand, and a taste for all things tactical, this optic will instantly become your favorite hunting partner.
P.S. Speaking of hunting partners, my friend chose not to buy the used ZULU7 we tested during fall 2016. He loved the 10X bino as much as I did, but thinks the 8X model would better suit his overall needs as primarily a woodland bowhunter. Of course, now he's badgering me to request the 8Xs for use this spring during South Dakota's archery turkey season, but I just sent him a text with a link to buy them online.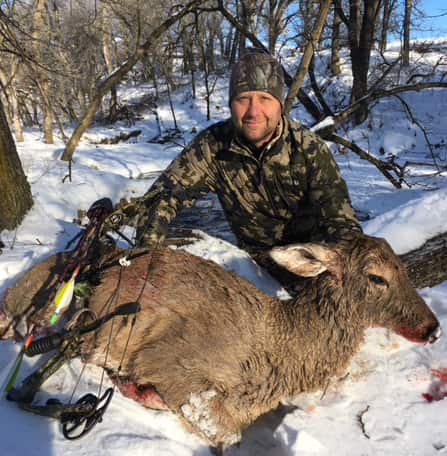 What's Your Reaction?