I know what you're thinking: It's spring . . . why is this guy reviewing a heated jacket?
Two reasons:
In my home state of Minnesota, spring doesn't necessary mean warm temperatures. In fact, getting snow and cold in late-March and throughout much of April is quite common. Typical early April weather means a high of about 50 degrees and a low of 32. Factor in a 10-mph wind and, in my book, it's jacket weather.
I know all about layering. During late-season whitetail bowhunts (think crazy-cold December air temps of minus 25 degrees), I'll wear as many as six bottom layers and eight top layers to stay warm in a treestand. Yes, I look like the Michelin Man, but as I like to say, "You can't kill 'em from the couch."
I mention this because layering during spring turkey hunts can be a major hassle. An hour before gobblers fly down from the roost, it's often COLD. But after the April sun climbs in the sky, and temps hit 45, 50, or even 60, and it's comfortable sitting in a lightweight jacket. As a turkey bowhunter, I already have a lot of gear to carry (ground blind, chair, decoys, food, etc.); the last thing I want to haul is a heavy jacket that's now too warm to wear.
The solution? Milwaukee Tool's M12 Heated Jacket in Realtree Xtra.

Truth be told, I've always been a naysayer when it comes to battery-powered socks, insoles, gloves and jackets. I thought the only people who used such devices were "soft" or uneducated about layering. But then a good friend of mine, who is also an avid turkey hunter, told me about the M12 Heated Jacket.

"Dave, I'm telling you. The M12 is a game-changer. You keep the heat turned off while walking into the field; that way you don't get sweaty. After setting up your decoys in the dark, you hit the heat for the chest, back and front pockets. The low or medium setting is usually enough, but if it's not, you punch it to high."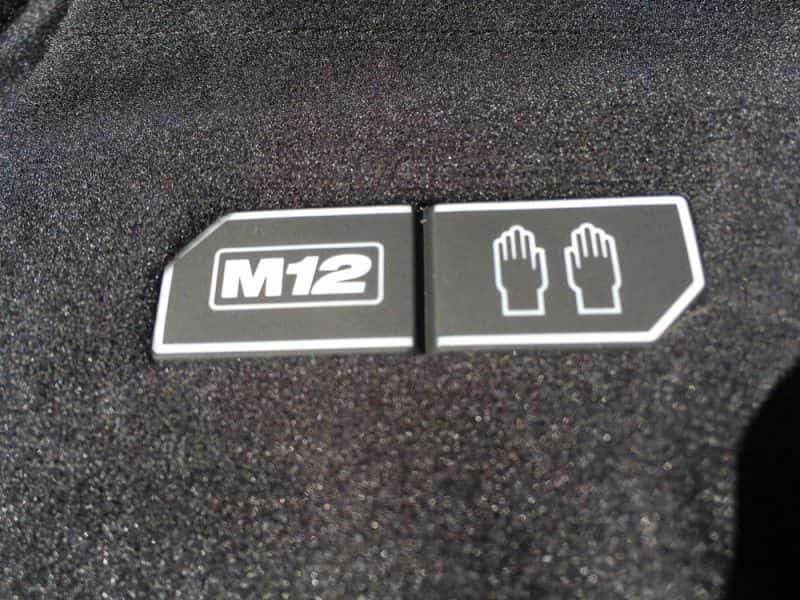 As he was telling me this, the wheels were already beginning to spin in my previously stubborn mind.
"If plan A doesn't work out and you have to chase birds, you kill the heat," he continued. "It's like taking off a bulky jacket, only you don't have to pack the damn thing."

Last weekend while turkey hunting in in South Dakota, I had a chance to borrow my buddy's heated jacket, and about the only thing I can add is "Amen." Not only did the M12 function exactly as he described, but I learned about an additional benefit, too.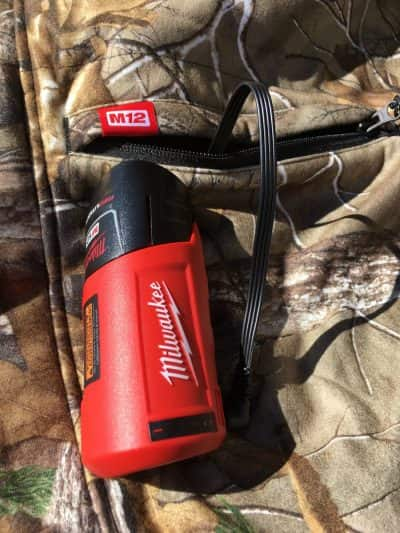 The battery pack that powers the M12 is stored in the jacket's rear pocket (above) and is easy to remove; simply unplug the small cable. This battery pack has a USB port that can be used to charge cell phones and other devices. In fact, my smartphone (below) was running low on juice by midday, so I charged it and then took many of the photos that you see featured in this review.

You can check out the Milwaukee Tool website for more info, but I'll list several of the M12 Heated Jacket's features/specs here:
Washer and dryer safe
Up to 8 hours of run-time with M12 REDLITHIUM 2.0 Compact Battery Pack
One-touch LED controller with three heat settings per heat zone (chest and back zone can be adjusted independently of front hand pocket zone)
QuietShell Stretch Polyester reduces noise from movement and provides wind/water resistance
FreeFlex Mobility Gussets provide enhanced mobility
Adjustable cuffs and waist with drop tail extended back
High loft insulation to trap heat
Three outer zip pockets, one inner zip pocket, one low-profile battery pocket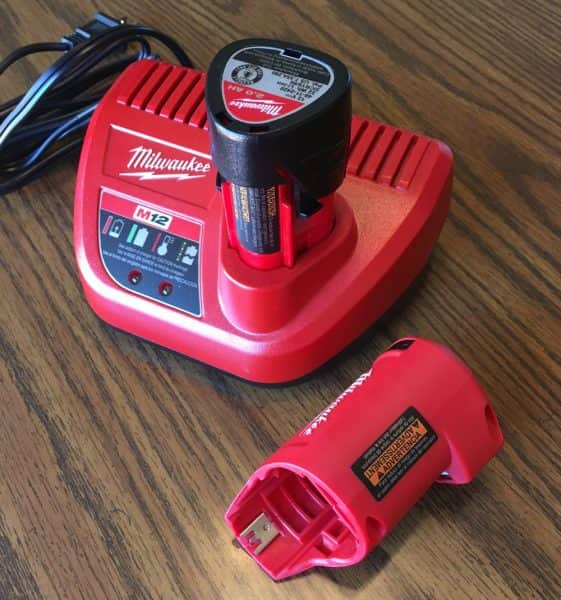 A few more closing comments:
The M12's QuietShell fabric is silent enough for bowhunting whitetails; it's really nice. In fact, the overall quality of the garment (stitching, zippers, pockets, etc.) is outstanding.
As for sizing, I'm 5 feet 10 inches (175 pounds) and my buddy (who owns the jacket) is 5 feet 11 inches (185 pounds). He bought the size XL. I'd go with size XL if I planned to wear a layer or two under the M12, but for me a size Large would be perfect for a closer fit.
I highly recommend the Milwaukee Tool M12 Heated Jacket. Now if I can just think of a good excuse not to return my buddy's coat so I can use it again this weekend in the turkey woods!
What's Your Reaction?