Ask 100 veteran turkey hunters for one word of advice to kill more longbeards, and you'll probably hear at least 75 of them say "patience." The other 25 will no doubt be split between "scouting" and "calling."
While I love to run-and-gun in the spring woods, this turkey season I'll be sitting in a blind with my 14-year-old son on his first bowhunt for turkeys. We'll be on a small river-bottom property in eastern South Dakota, and if I've learned anything during the last 15 years of pursuing gobblers on this ground, it's this: Have patience, maximize your time at the primary food source, and use top-notch decoys. On our 160 acres, trying to run-and-gun results in busted birds that flee onto the neighbor's property. Read: Game over.
The best way I've found to be patient while waiting on a gobbler is to pack a good book. Turning pages to a thriller helps pass the time, and by looking up from the page after each paragraph, I never miss a thing. (At least I don't think I do!)

This season I'll be reading a new release from author and outdoorsman Bobby Cole. The title is "Silent Approach," and I don't have a clue what it's about, which is just the way I like it. I do my best to avoid reading back cover copy and such because I want to be surprised.
One thing, however, that won't be a surprise is the overall theme/feel to this book. You see, Bobby Cole writes fast-paced thrillers based on the things he knows best, meaning the South, its people, and their passions and traditions (hunting often plays a role in the storyline).

Through the years, I've enjoyed three other Bobby Cole thrillers in the turkey blind and deer stand: "The Dummy Line" (Cole's first book), "Moon Underfoot," and "The Rented Mule." Somehow I missed his 2016 release, "Old Money," which is the third book in his must-read Jake Crosby series. I asked my 14-year-old for that title for my birthday and just received it in the mail.
April 17, 2017 Update: As the photo below shows, I was successful in my pursuit of a SoDak longbeard. I've finished about 25 percent of "Silent Approach," and it's a fantastic read! I'll finish it over the next couple of weekends while sitting in the blind with my buddies who are still trying to fill their SD turkey tags.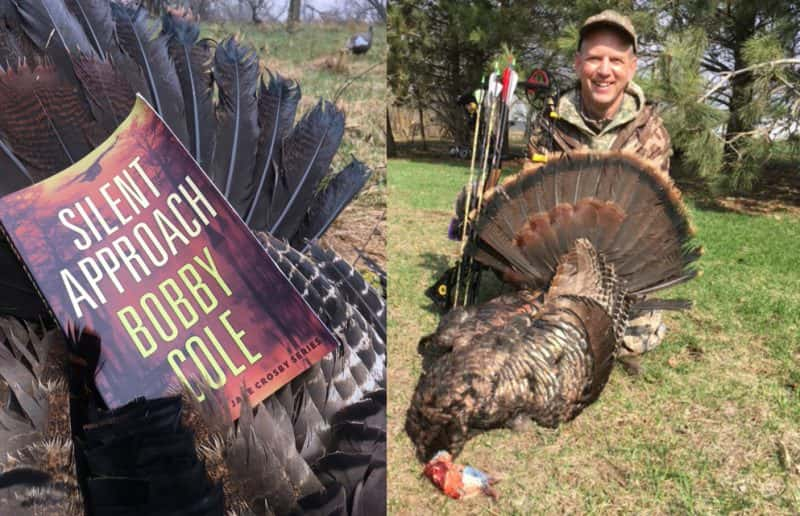 P.S. Bobby Cole (below) is a Montgomery, Alabama, native and is President of Mossy Oak BioLogic (the food plot company). He is an avid wildlife manager, hunter, and supporter of the Catch-A-Dream Foundation. Cole loves writing in his free time. He lives with his wife and daughter in West Point, Mississippi.

What's Your Reaction?