When it comes to controlling weeds in food plots, you can't beat a dependable boomless sprayer mounted on the back of your ATV or side-by-side. While ATVs and UTVs are a bit on the light side – compared to compact tractors – when it comes to plowing/disking new ground to install green fields for wildlife, the versatile off-road machines play a vital role in my spring and summer plans to maintain high-quality, weed-free fields.
One of my most effective food plot tools is the Cabela's 25-Gallon Boomless Sprayer. I've used it in the cargo bed of my side-by-side, and also mounted it to the rear racks on my ATV. It's simple to use and, as I stated before, dependable.

You can click here to read all the sprayer specs, and I won't turn this article into an infomercial, but let me touch on a few of my favorite sprayer features.
The spray nozzles are easy to adjust, and I get fantastic coverage of nearly 30 feet in width. Before ever spraying herbicides on food plots, I first tested the sprayer with water on a paved road, and the coverage was consistent. For spot spraying, the wand/hose system works great.

The 12-volt diaphragm demand-style pump is strong, and it pushes up to 3.8 gallons per minute. After years of hard use, the pump still works perfectly.
Even though I rarely fill the tank with 25 gallons, it's nice to have it when needed. You see, my hunting land is a few miles away from my water source, so saving a trip back to my hunting shack for a water/herbicide refill is always welcomed when I have a few acres to spray.

If you hate seeing weeds in your food plots, control them this spring and summer with herbicides delivered by a boomless sprayer. A little work now could very well pay big dividends this fall during deer season.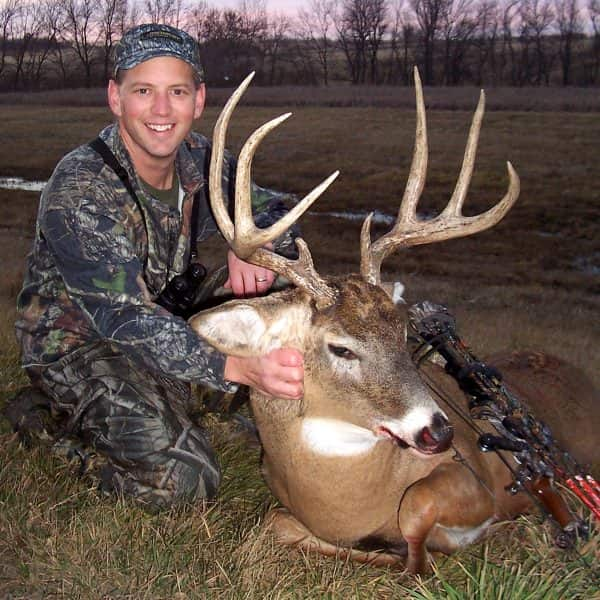 Product photo courtesy of Cabela's; other images by Dave Maas
What's Your Reaction?