There are several stacking storage systems from tool manufacturers that are as functional for organizing and storing fishing and hunting gear as they are for keeping tools and hardware in order. But if you're looking for a system with the most flexibility, durability and bang for the buck, Milwaukee Tool's PACKOUT Modular Storage System (available in September) puts all the other systems in the dust.
It's not just a series of boxes of different heights like its competition; it includes hard cases, soft totes and organizers of different heights, widths and storage configurations. Milwaukee describes it as a multi-footprint system because any of the storage components can be snapped together in almost any position.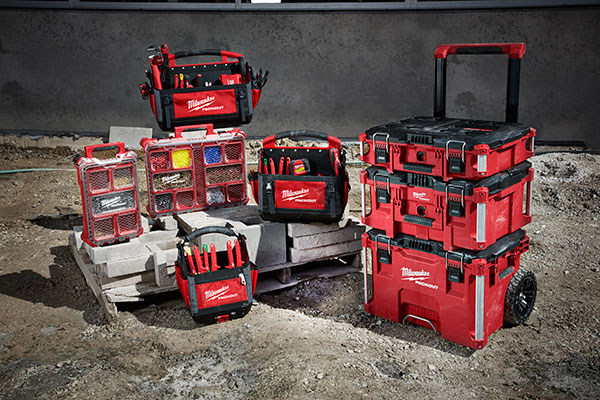 To keep it mobile, the PACKOUT Rolling Tool Box ($130) is a good place to start because it serves as a rolling base for any of the other organizers, totes or tool boxes. It incorporates 9-inch, all-terrain wheels mounted on a steel through-axle, and it has a 250-pound weight capacity. All the hard tool boxes are made of impact-resistant polymer with metal-reinforced corners and are sealed against dust and water.
The system's unique Mod-Lock attachment mechanism (photo above) is simple, secure and quick to use, and it's compatible with all eight of the system containers. The modules simply snap in and out; there is no fumbling with latches.
The two organizers (below) have sealed bins that would be ideal for small items such as fishing lures and tackle. They're also made to prevent anything from migrating from one compartment to another.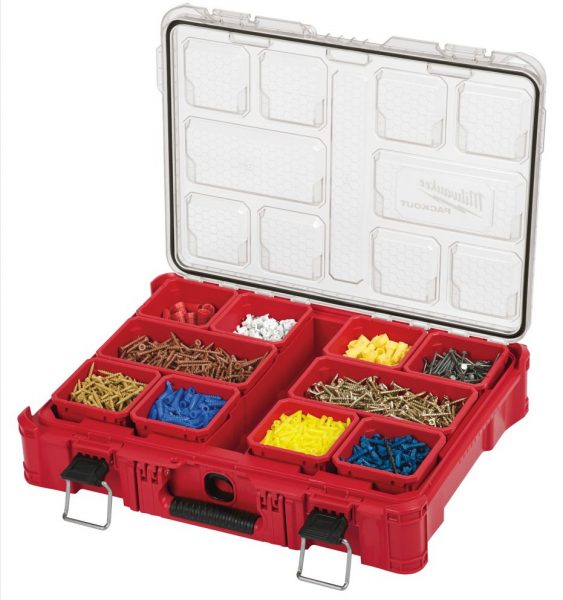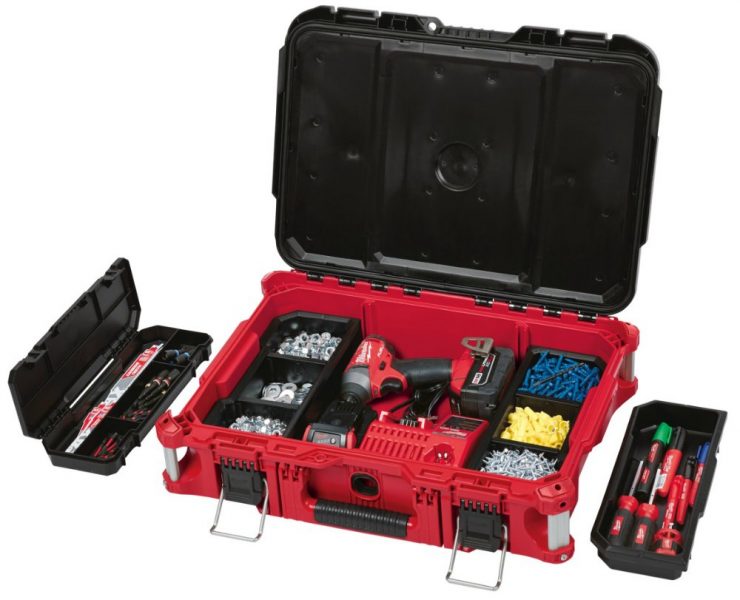 An interesting option is the ability to attach an organizer beneath a tote for highly portable field-storage solution. The totes are available in 10-, 15- and 20-inch sizes ($80 to $130) and are made of highly durable ballistic nylon with impact-resistant molded bases.
Investing in a system like this can be a significant financial commitment, so you expect it to hold up. And it's not just about the storage; what you have inside is likely to be worth much more. In a side-by-side demolition demo, a PACKOUT tool box came away essentially unscathed from a concrete block being dropped on it from 5 feet, while the competitor's tool box shattered. It's sort of like buying a gun safe that can be broken into easily verses one that provides real security. The latter is clearly the smart choice.
To see and understand the amazing versatility of the Milwaukee Tool PACKOUT system, check out the video below.