Everyone in the business of fishing, and communicators like me who report on fishing, gather in Orlando, Florida, each year for the biggest deal in the fishing Industry. The ICAST show is where established companies debut their new products each year, and startup companies put their life savings on the line in hopes of making it big.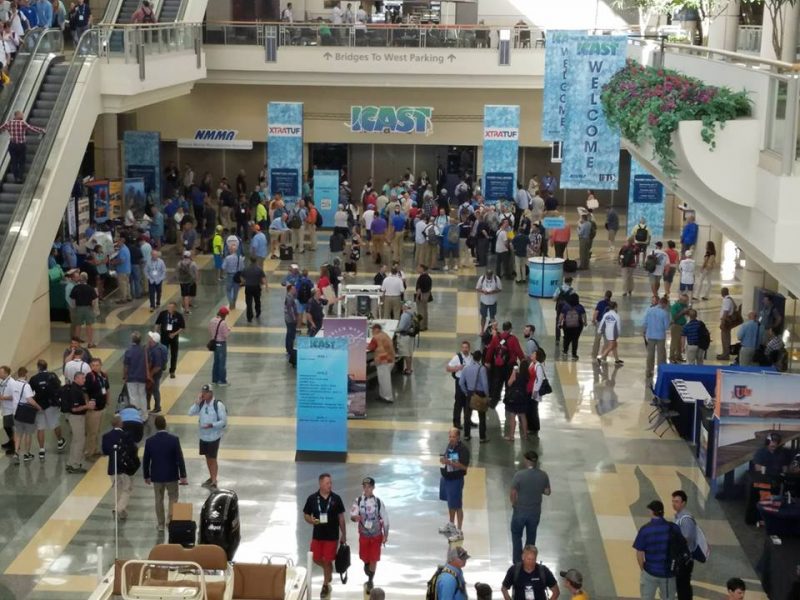 There are winners and losers every year, but the thing that always amazes me are the "Aha!" moments, where I look at a product for the first time and it makes me say, "What a great idea!" Sometimes these products will catch fish, but more often, these innovations usually solve a common problem, or just make life easier for the fisherman. So, in no particular order, here's my list of what I believe are the top 10 — plus 1 — most innovative products from the 2017 ICAST show.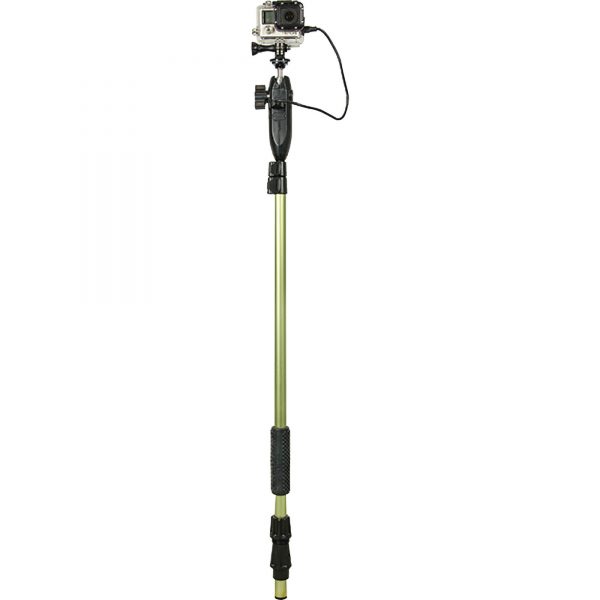 More anglers are using point-of-view cameras such as the GoPro to film their fishing. This excellent idea offers you a place to mount your camera or a light for night fishing, and the POWERStick (above) has USB ports so you can keep the camera charged or even plug in your phone to charge it while fishing. The light illuminates the boat so you can see what you are doing, and it also adds light for filming at night. Because the POWERStick mounts in your stern light socket, it runs off your main boat battery, which charges every time you start up the outboard. Great idea.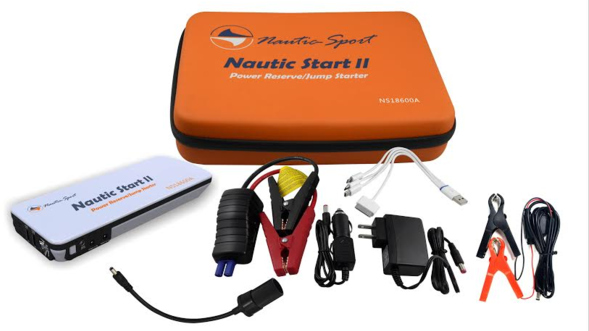 Lithium Ion batteries have come a long way, and their small size when compared to big batteries hides their super-powered potential. The battery in this pack weighs just a couple pounds, but it will jump start your boat motor up to 12 times. It will also run anything that needs 12V electricity and charge your devices many times.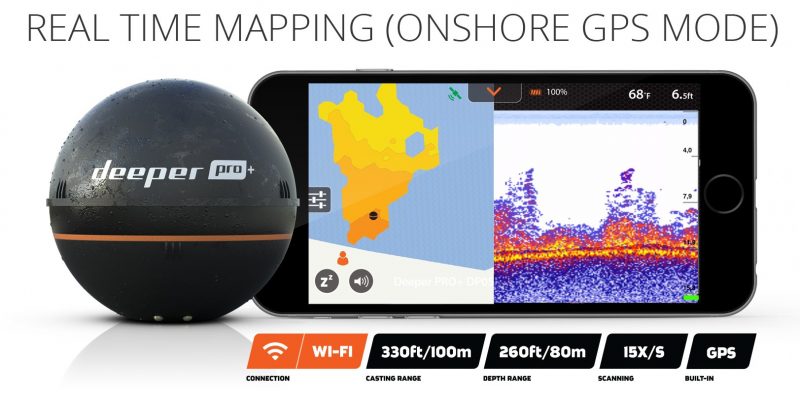 The Deeper sonar/GPS is about the size of a large bobber, but it does so much more. This incredible device allows you to create a map of the lake bottom from shore. Cast it out and it links to your smartphone or tablet, showing you depth in real time and using your device as a display. Find cover, structure and, of course, fish, from the bank. Plus, it's using GPS and sonar to create a topographic map of the lake bottom, which you can save and use again and again. Incredible technology from Lithuania.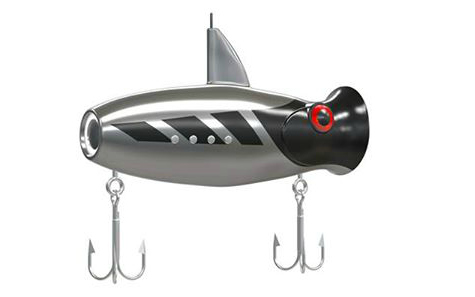 While we're on the subject of technology, how about a lure with a camera in it? Not kidding. The Eco-Popper (above) has a camera built in so it videos behind the topwater lure, catching that moment when a fish comes up from behind it and engulfs the bait. It starts filming the moment it hits the water, then shuts off when it's out of the water. You can view it in real time on your portable device and save the video clips you want. It's a large-sized surface lure, suitable for most saltwater fishing and big freshwater predators such as pike and muskies.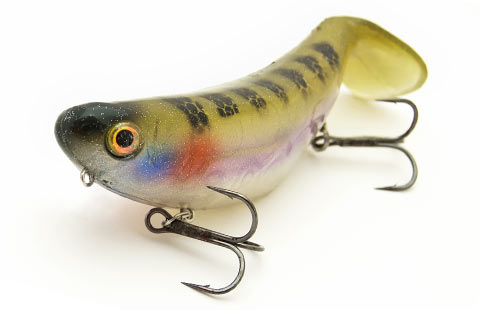 Bill Lewis lures is the maker of the Rat-L-Trap, a lure every bass angler has in the tacklebox. This company introduced a new topwater bait called the StutterStep (above), which has a unique action and can be fished in several ways. It has a very wide side-to-side action, rotating 180 degrees with each twitch of the rod. It can also be retrieved in a walk-the-dog fashion, or with a slow and steady retrieve, which produces a snakelike wobble across the surface that looks really, really good.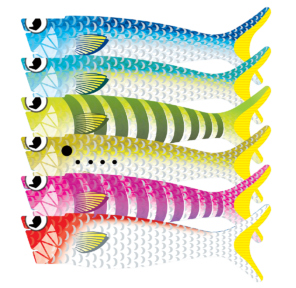 When I first saw a video of this lure in the water, my reaction was, "If I was a fish, I would bite that!" Instead of creating a bait that moves water outside the body with a lip to create wobble, this lure has a removable Mylar body and moves the water through the center of the lure itself. This generates possibly the most lifelike fish swimming look I have ever seen on a bait. It's made for saltwater applications, but I think lake trout, muskies, pike and some other freshwater fish won't be able to resist this bait. The body isn't durable, but it comes with replacements. It's simply unreal how lifelike this bait looks in the water. Check out the video below to see what I mean.
Plano V-Crate Kayak Tackle Storage
Unless you've been living in a cave, you have noticed the explosion of kayak fishing. Several companies are creating innovative products specifically for this market. The Plano V-Crate Kayak tackle storage system (below) fits perfectly into the back of the kayak, allowing you to reach around and grab your fishing equipment easily. It has two Plano 3600s for lures, plus compartments for accessories. You can mount a couple rod holders on it as well. Serious kayak anglers will love the convenience of this V-shaped tackle storage system.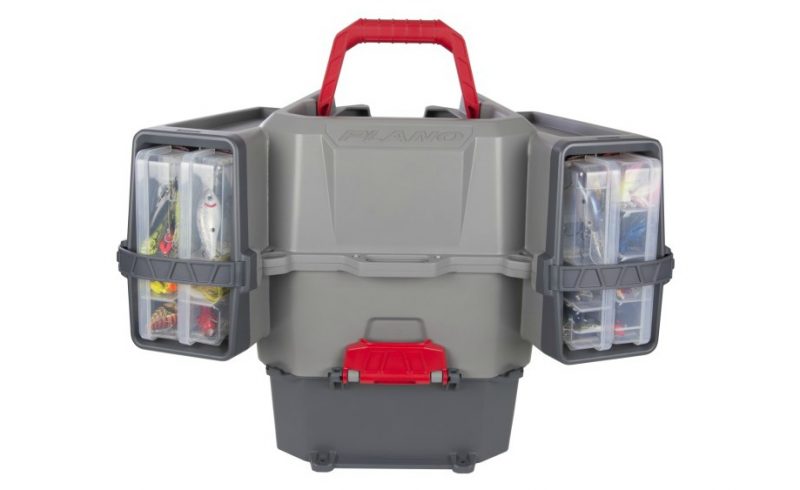 If you have always seen the value of a spike-type anchoring system, but weren't willing to put out the coin for these expensive models, there's now another option. Power-Pole introduced a spike that can be used by hand (just shove it into the bottom and hook it to a boat cleat with a lanyard), or mounted into an automated roller than moves it up and down — all this for a fraction of the cost of a full-sized Power-Pole, and it will fit most any boat.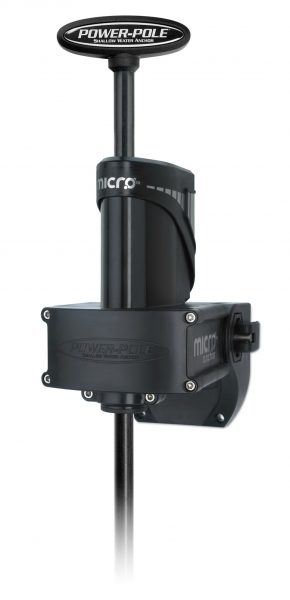 This goofy-looking thing has some great action. Because the head part of the lure is attached to the body with a joint, it moves underwater in an erratic action that can best be described as a "searching wobble." It goes left, then right, then back left again, using an enticing wobble all the while. It was developed and proven by European anglers who hunt for big pike, but I can see it working for muskies, too. Its erratic action might be just what it takes to trigger a following muskie into striking. Click here to see the lure in action.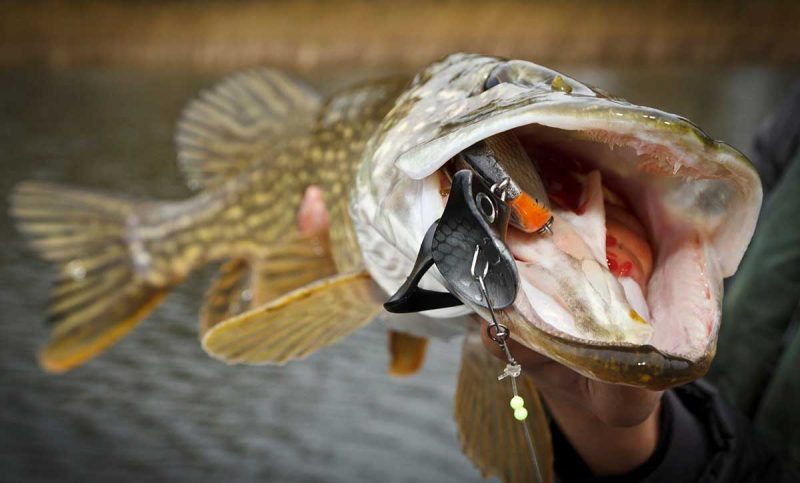 KastKing Madbite Lighted Hook Remover
Most of us have struggled to see down into the deep and dark mouth of a big fish when in a hurry to remove the hooks and get a fish back into the water. If you fish at night, this is doubly difficult. KastKing offers a great hookout tool and a pliers with lights that shine onto the work area — a good idea that solves a problem.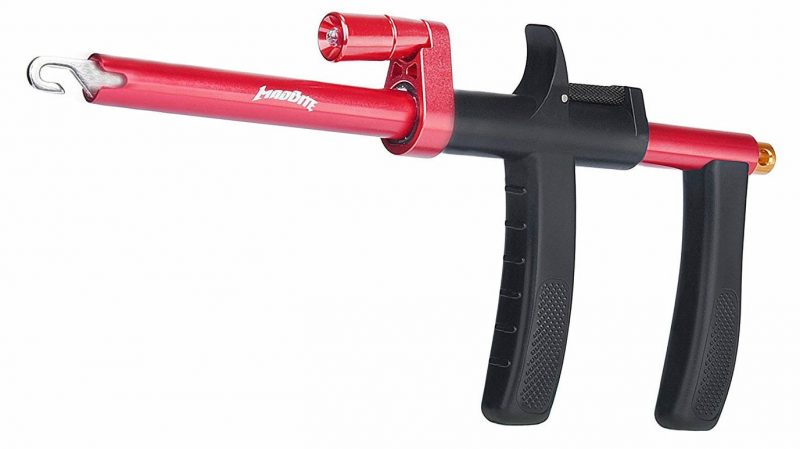 Even though my writing assignment was to put together a top 10 list from this year's ICAST Show, I have to include one more product. Aqua-Vu has a very dedicated following, and the company has radically improved its products in many ways. This year, they introduced a high-end underwater camera with many new features called the HD10i Pro. It features a 10-inch daylight viewable touch screen and several camera improvements. You can now use this camera mounted on a RAM mount just like you would a sonar unit. This thing has serious high-quality video, and is the Cadillac of underwater viewing systems.