Field Test: Stealth Cam's New DS4K
Dave Maas 07.25.17

This fact will reveal my age, but I don't mind: I've been running scouting cameras of all shapes and sizes since the days of 35mm film.
Those of you who also monitored deer trails and scrapes with film cameras can share my pain — taking a 36-exposure roll of film into a 1-hour photo shop was a hassle and expensive. And to add insult to injury, more often than not, instead of obtaining killer prints of mega bucks, you cursed while flipping through 36 glossy photos of a cow . . . or squirrels . . . or a family of raccoons.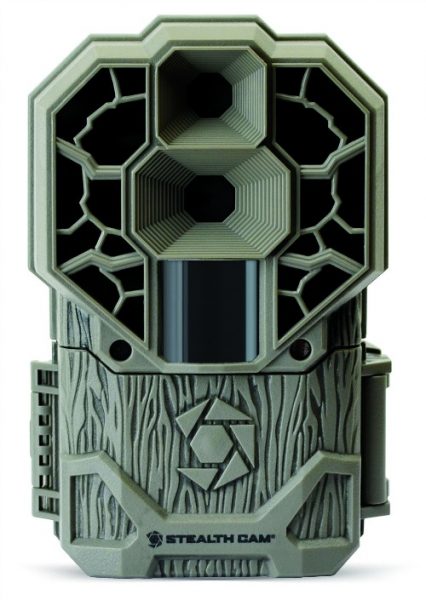 Thankfully, those days are gone. Today's big game hunter can choose from a wide selection of affordable, dependable scouting cams, and I'd like to tell you about a new model from Stealth Cam. I had a chance to test the new DS4K model recently during a week-long black bear hunt in Quebec, and I'm super excited to get it in the field this fall to keep tabs on whitetail movement on my South Dakota property.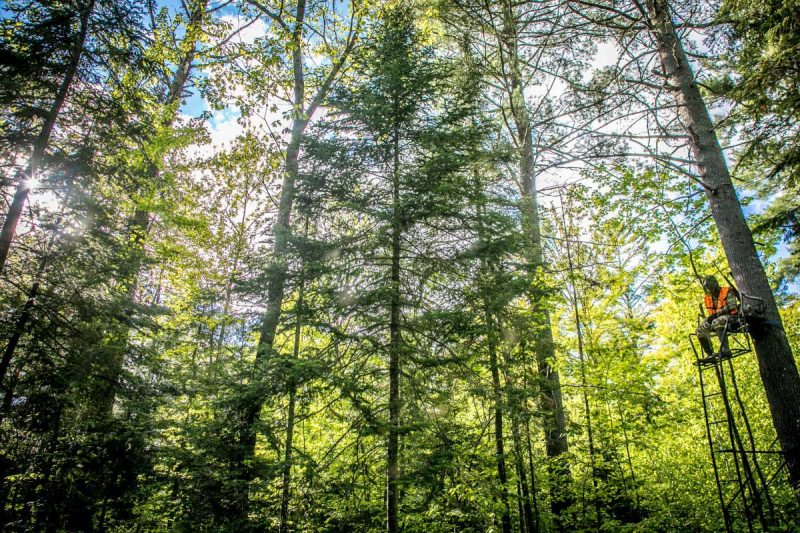 At the risk of jumping right to the punchline, this new camera is capable of shooting 4K video, which is to say the quality of the captured footage is unlike anything you've seen before. Granted, my test period thus far has been brief, but I've already told more than one hunting buddy that they need to check out the new DS4K before they drop their hard-earned cash for a different model this summer and fall.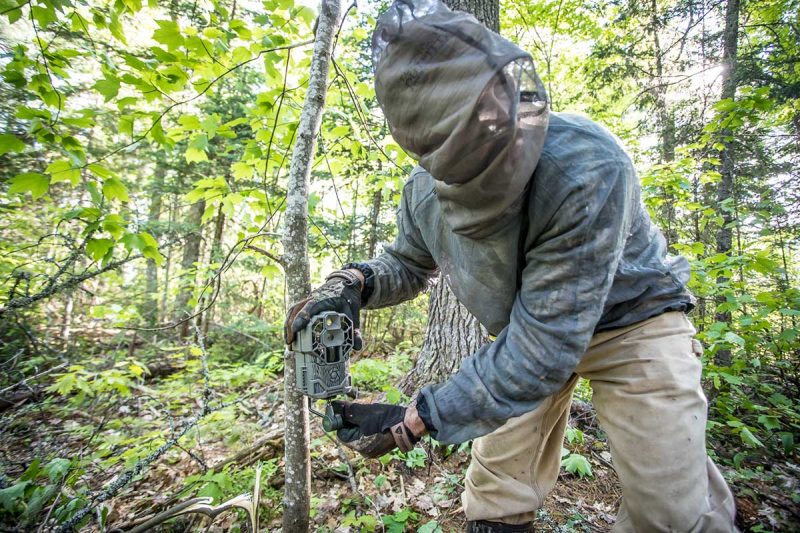 As the video included in my recent bear hunting article revealed, my bear encounters weren't numerous. That said, the DS4K camera proved itself by capturing tremendous video both day and night. And as can oftentimes happen to big game hunters, a scouting cam can prove the existence of an extraordinary animal, which can cause you to raise your standards when determining the size of a shooter, regardless of the targeted species.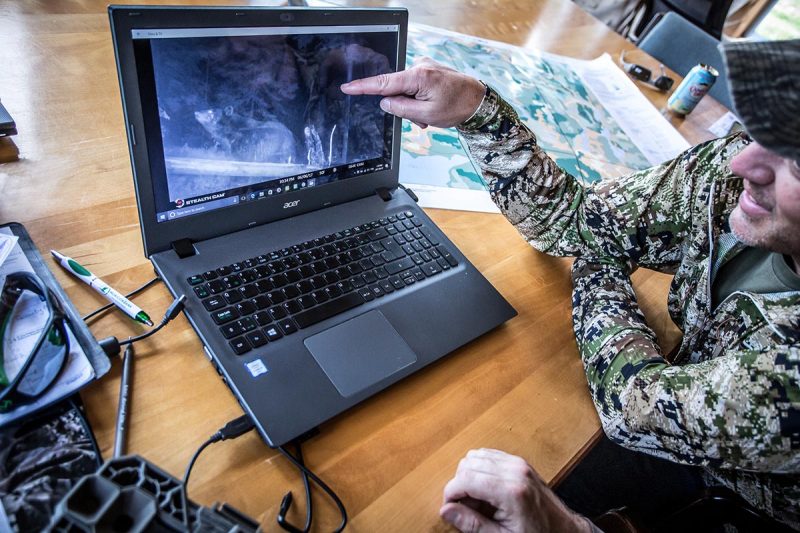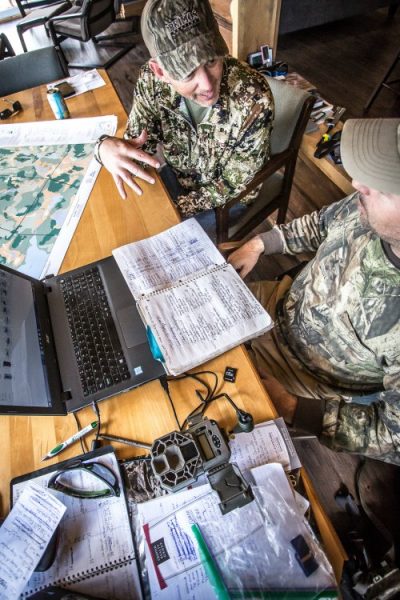 Now, I'm not saying I was holding off exclusively for the big bear shown in the video below, but it was tough to settle for a smaller animal after the outfitter, Rob Argue, said, "Dave, that's at least a 300-pounder. He's a big, old boar. Just check out his walk — he lumbers around like he owns the place."
Unfortunately, Papa Bear didn't make an appearance during shooting hours in front of my ladder stand, and the DS4K proved that he visited this bait site only the one time during my week-long hunt. And as my dad is fond of saying, "That's why they call it hunting and not shooting."
Stealth Cam DS4K First Impressions
As I showed the many videos captured by the DS4K to friends and family after my bear hunt, I'm still astounded by the visual and audio quality of the 20-second clips. In the highlight reel above, check out the sounds — the rain, when the bear rips the bait bag from the tree, etc. I know that this fall, I won't just be seeing a buck freshen a scrape, but with the DS4K I'll be hearing the buck's front hooves as they tear through the soil. And the same goes for when bucks work the overhead branch over the scrape. For the first time, I'll be hearing it as well as seeing it. I can't wait!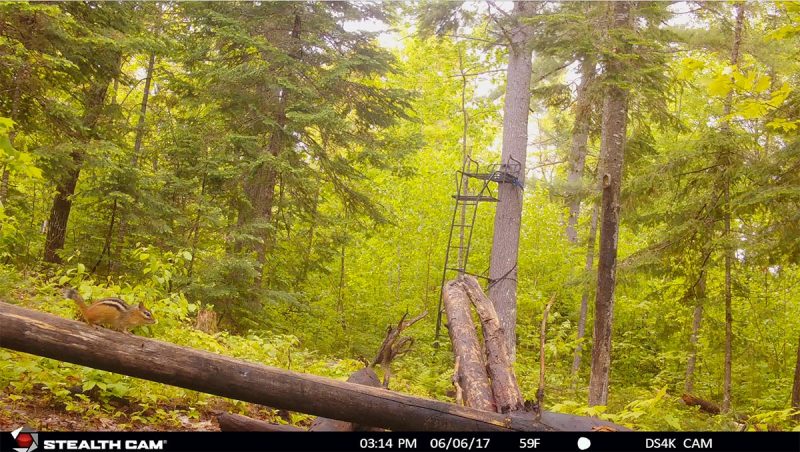 DS4K Features                                                       
The new Stealth Cam DS4K is packed with top-of-the-line features, including dual image sensors for high-quality day and night high-resolution images; 42 NO GLO IR emitters for 100-foot invisible night time illumination; split-second trigger speed; and adjustable IR range.
And this feature I really look forward to using this fall for whitetails: The DS4K has a PIR combo mode, which is the best of both worlds; you get a high-resolution image followed by a HD video in the same triggering. This feature is great because after you pull the SD card and check out the contents on your laptop, you can quickly scroll through the high-res images first. If something catches your eye, like a mature buck, then you can take the time to watch the video, too. Nice!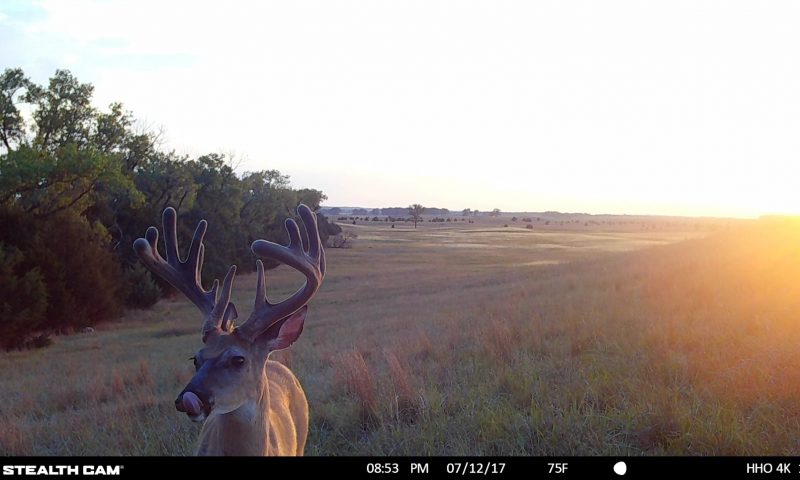 The 30MP hi-resolution game camera has a 16:9 wide image ratio, manual shot capability and an SD card slot up to 64GB to collect a crazy number of images and videos. To improve the quality of low-light pictures, the DS4K uses Matrix Advanced Blur Reduction and Retina Low Light sensitivity.
One final comment: As I provided my feedback on the new DS4K camera to the team at Stealth Cam — the DS4K I tested on my bear hunt was one of the first ones seen by a person outside the company — a design engineer passed along this note:
"Dave, regarding video resolution: We prefer QHD video, which is between 1080P and 4K, as it has 24 frames per second as opposed to 15 with 4K. Most laptops and other devices can't optimize the 4K quality right now, and we like having the 24 frames per second. The video quality AND audio is truly incredible. We are extremely excited about this new camera, and we are starting to get content (and will continue to over the next few months) that will blow away anything ever seen on game camera before."
Below is an example of QHD video mode from the new Stealth Cam DS4K trail camera. Again, QHD is between 1080P and 4K resolution, with a higher frames per second rate than 4K. In the clip below, notice the coyote sneaking around in the background and the birds chirping. This great video was taken by Hidden Hills Outfitters in Nebraska. Viewing tip: Be sure to click "full screen" and then unmute the Facebook video for the best viewing experience.
The Facebook video below is also courtesy of Hidden Hills Outfitters. As you'll see, the new Stealth Cam DS4K camera not only has spectacular video and image clarity, but amazing audio, too. Check this buck watching a storm roll in. Amazing! Reminder: Click "full screen" and then unmute the video to hear the storm.
Stealth Cam DS4K Specs:              
4K Ultra HD Video
30 MP Ultra Hi Res Performance
PIR Combo; photo and video mode per triggering
Dual Image Sensors

Day Resolutions: 30MP/16MP/8MP/4MP
Night Resolutions: 14MP/8MP/6MP/2MP

Range Control: Adjustable PIR
Security Mode (re-write SD memory)
Reflex Trigger: less than .4 seconds
42 NO GLO IR Emitters
Intuitive backlit menu programming
Matrix Advanced Blur Reduction
Retina Low Light sensitivity
16:9 wide image ratio
Quick Set pre-programmed option
Burst Mode: 1-9 images per triggering
5-59 seconds/1- 59 minutes recovery time out
Time/Date/Moon Phase/Temperature/Name Stamp
GEO-TAG GPS Tagging
Manual shot capability
Secure Lock password protection
SD Card slot up to 64GB
Test Mode
Video and USB output
Operates on 8 AA batteries
External power jack for 12V battery box
Active Time Setting
Multi-lingual (English/French/German/Spanish)
Preset time and date (CST)
MSRP: $299.99