A cordless reciprocating saw can be a handy tool for outdoor projects — everything from building permanent treestands and box blinds, to fixing up old campsites. But they're typically a lot to lug around, vibrate like crazy, and are awkward to use. But the new Milwaukee M18 FUEL HACKZALL (available in October) isn't anything like that at all. It's not heavy, clunky or intimidating to use. In fact, it's just the opposite; it's lightweight, ergonomic and silky smooth.
This saw is less than half the weight of a full-size saw; it's designed to be operated with one hand, and it won't shake the change out of your pockets. A newly designed dual-bevel gear mechanism affords the tool with the smoothest recip-saw action you'll ever experience, and its brushless motor and 7/8-inch stroke give it the power of a much larger saw.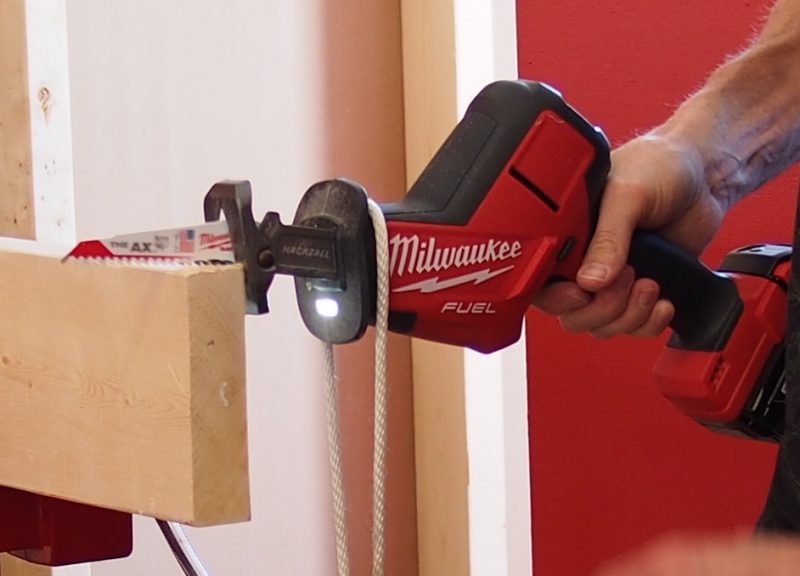 It uses Milwaukee's M18 battery system for flexible battery choices and long runtimes. With the right blade, you can saw wood, metal and plastic. Using one against a competitive compact saw, it easily cut faster and without any of the hand-numbing vibration generated by the other saw. I imagine it would be perfect for taking the antlers and attached skull cap off a harvested buck in no time at all.
If you do a lot of metal cutting, there's more good news from Milwaukee. The new TORCH with Carbide Teeth reciprocating saw blades (available in September) can cut quickly through cast-iron, stainless-steel and other alloys, and they have a claimed 50-percent longer life than standard bi-metal blades They also cut significantly faster, which means less waste and fewer blade changes. There was no contest in a demo of this blade competing head-to-head against a standard blade. The TORCH blade cut through the same material at more than twice the speed, and with less physical effort. These blades should be a perfect match with the HACKZALL.
The takeaway from this is if you don't want to haul around tools that are heavy and annoying to use, and you value top performance in a compact package, the M18 FUEL HACKZALL could be the perfect do-all saw for your campsite and backwoods needs.