Late September in northern Wisconsin can be a magical time. One can feel, see and smell fall when walking in the woods. Temps are cooling, leaves are changing color, and everyone is starting to get ready for the coming winter.
But something else is going on that many never see: Woodcock are getting ready to fly South for the winter. Resident birds are busy feeding to store up much needed fat for the trip, and migrating birds are starting to filter in — pushed in as colder air farther north signals them to prepare to head to their wintering grounds.
A woodcock hunt in those conditions is something I had always wanted to experience, so I began planning. Through the magic of social media and a mutual friend, I got to know Carey Hirte. Carey graciously offered to take my friend Greg Harris, my young Deutsch-Drahthaar Nash, and I hunting in his neck of the Marinette County, Wisconsin, woods.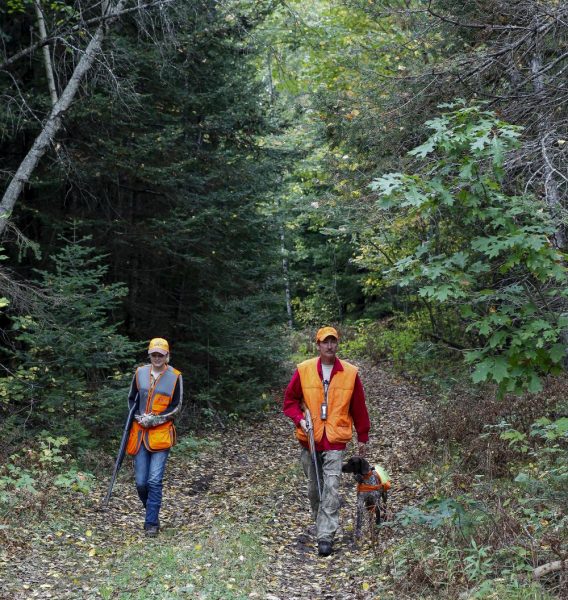 We arrived to find much warmer than usual temperatures and the woodcock, which normally hold very tight for pointing dogs, acting more like hard-pressured ringnecks and flushing wild on nearly every point. That said, we managed dozens of points a day, with the occasional ruffed grouse thrown in.
The conditions we hunted in were classic woodcock habitat, with close growing trees in the 2- to 6-year-old range. This made for very thick cover and fast shooting. It was the perfect area to put the new Mossberg SA-28 to the test.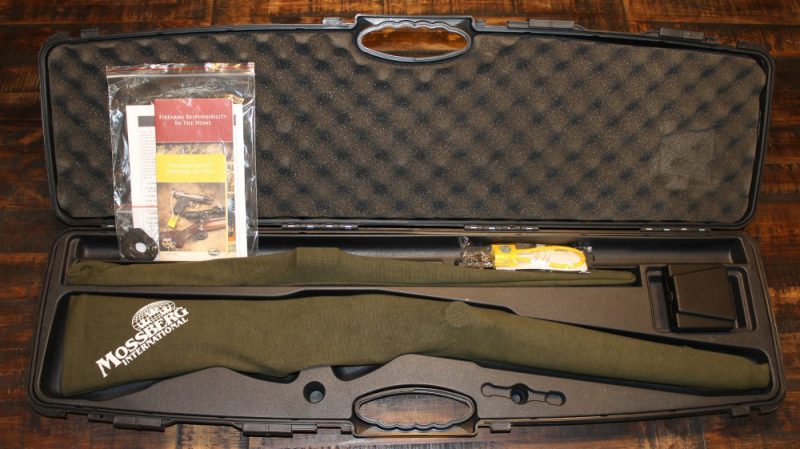 Just unboxing this little gem was impressive. The gun, which Mossberg imports from Turkey, comes with the barrel removed from the receiver, and each is protected by its own gun sock. These two components are enclosed in a hard-shell case made just for the gun, with a "Mossberg International" emblem on the case. Also included is a snap-shut case with four additional choke tubes (in addition to the one already installed) and a universal choke wrench. These are very nice features that one usually associates with much more expensive guns. In a gun that sells online and in stores for around $500, it's rare.

Once out of the case and assembled, the 28 gauge sports nice walnut furniture and a 26-inch barrel with vent rib and a single front bead. The gun features a 14.4-inch length-of-pull and weighs in at an easy carrying 6.5 pounds.
The gas-operated semiautomatic system vents gas and helps curtail recoil. Typically, recoil isn't associated with the smaller 28 gauge, but the snappiness of the round sometimes surprises shooters. I found this gun to shoot very smoothly and function flawlessly with various ammo choices.
At Carey's urging, I chose No. 9 shot for the hunt. Carey feels the extra pellets in the shot string allows a little more forgiveness and knockdown power when the birds dodged through the thick leaves and allowed only split-second chances. Federal Premium Target Load with .75-ounces of lead worked beautifully, and in pattern tests, produced dense, even patterns at "woodcock distances" of 20 to 35 yards. And I was pleasantly surprised at how effective the tiny pellets were at dropping birds. Prior to the woodcock trip, I also put the gun through its paces in the dove field using both Federal's No. 9 and No. 7.5 shot with equally impressive results.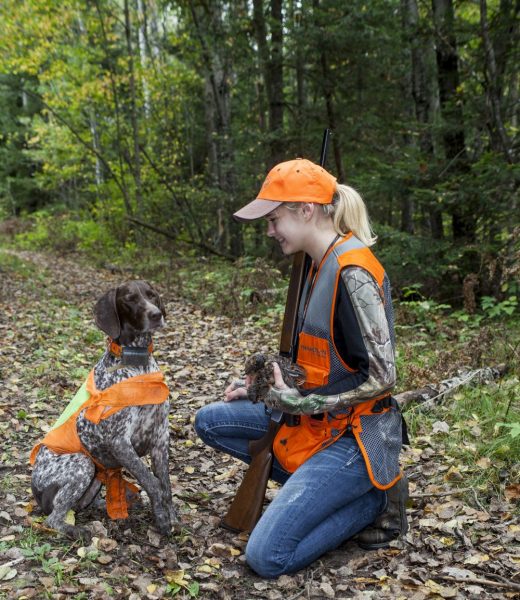 The SA-28 was a joy to carry, even on long hunts in thick brush, and it seemed to snap to my face when a bird flushed. Everyone on the hunt took a turn shooting the gun, including Greg, Carey and Carey's 15-year-old daughter, Mackenna. All agreed that it was a smooth-shooting, well-built gun that compared very favorably to other, much more expensive guns on the trip. If you're looking for a small-bore shotgun that is a joy in the uplands or small game field, the Mossberg SA-28 is well worth a look.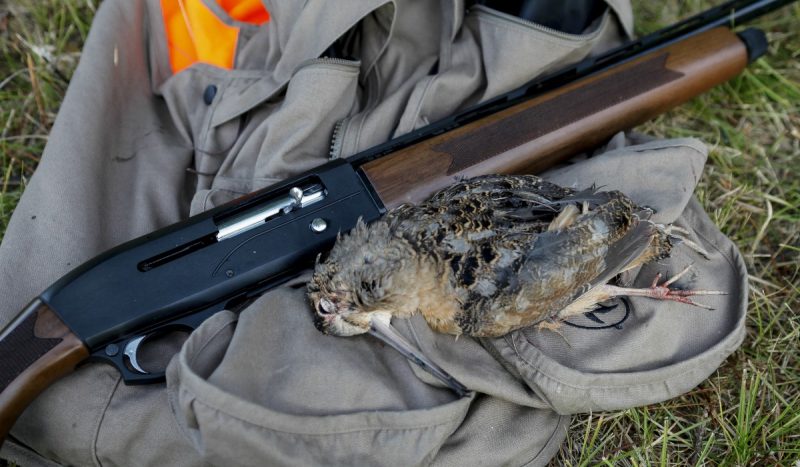 Author note: If you want to go, northern Wisconsin offers a great deal of public land on which to hunt, and much of it is county owned. Pick up a state atlas that shows public ground, load up the bird dog and take off. You can purchase hunting and fishing licenses by clicking here.
In addition to a dependable shotgun, you'll want good boots that are lightweight and waterproof because woodcock prefer wet, muddy ground to probe for earthworms. I chose to take along Browning Footwear's recently improved Featherweight 8-inch Upland boots. They proved to be comfortable and provided plenty of support for the varied terrain I encountered, and kept my feet dry. Plus, they looked good enough to wear as "town shoes" when we headed in for meals.
Editor's P.S.: If you're wondering if the Mossberg SA-28 is enough gun for pheasants, the answer is "yes!" Last fall, OHUB Managing Editor Dave Maas traveled to central South Dakota and joined Mossberg's Linda Powell (photo below) for some fast-paced pheasant action. The lightweight gun was easy to carry and deadly on big, fast-flying birds.