Droptine Spirits Hits Right on Target with Sportsmen
Randall Bonner 11.20.17

Len and David Eder are brothers, hunting buddies, and founders of Eders.com, one of the largest archery bowhunting online retailers. One day while in the field discussing food plots and the variety of food sources that deer are drawn to, they jokingly brainstormed over what flavors would go into a drink if it was made by a deer.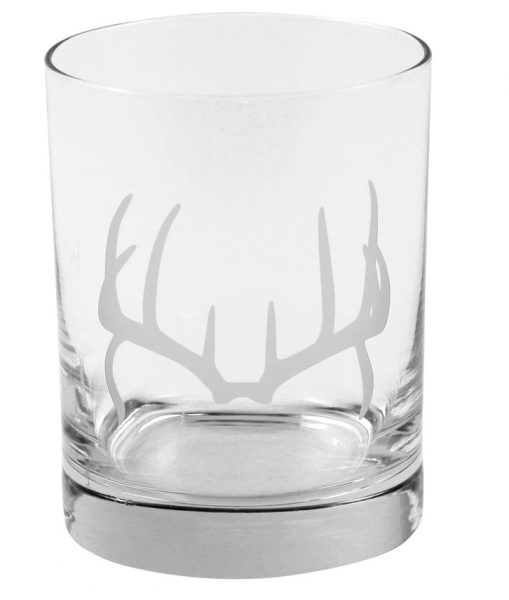 Corn would provide the perfect foundation for a variety of spirits; apple would give it hint of sweetness; finally, the non-typical taste of persimmon would stand out among the vast expanse of flavors that belong to the palate of a deer. Len decided it should be named "Droptine Moonshine."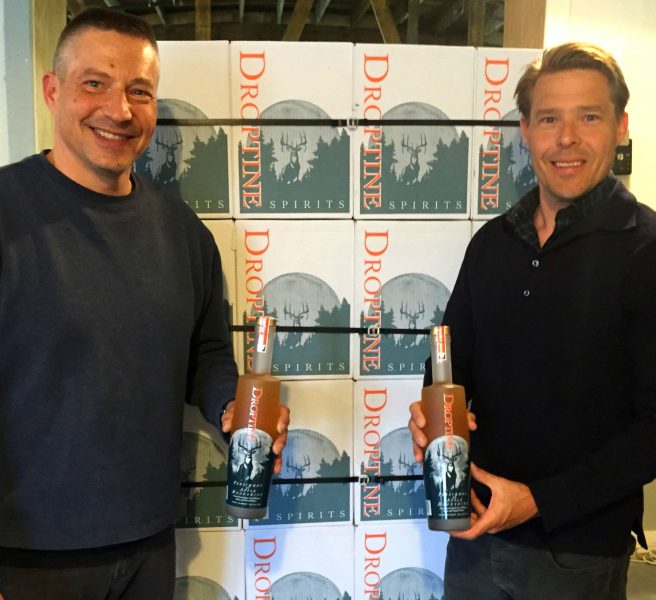 Recently named as one of the top 5 drinks to pair with venison by Deer and Deer Hunting Magazine, the fall harvest theme of this flavor trio is now 3 years into development with a distillery that creates small batches of Droptine Moonshine along with Droptine's Vodka, also made from American corn. The carbon-filtered sweet corn vodka gives it a distinct flavor that stands out from the typical middle shelf varieties, and it can hang with the crim de la crim, Boone and Crockett's of booze.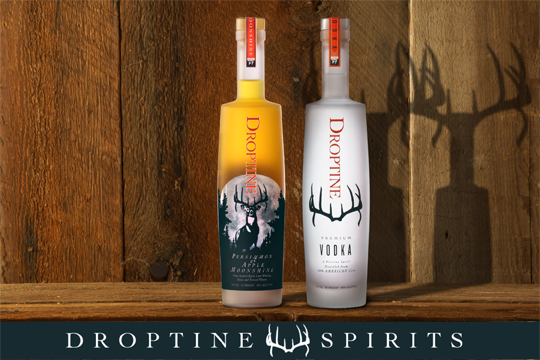 To get a few second opinions, I shared both of Droptine's flagship products with some well-respected alcohol industry folks to see what they thought.
Yancy Faulkner (above) is no stranger to seeking out the story behind a great beverage. As executive producer for hopstories.com, he's highlighted many stories behind the creation of craft beer, mead and cider. As a hunter himself, the story behind Droptine Spirits got his attention like rattle antlers during the rut. Faulkner said the flavor combo of the Droptine Moonshine was "Only mildly fruity, not too terribly sweet, more like an old fashioned, or even a brandy liqueur." Being a 50-proof drink, it's certainly not weak, but also not overpowering. He also thought "The distilled sweet corn really gives it a unique style that sets it apart, and it's evident from the smooth flavor that care has been taken in the filtering process."
Matt Dickason (above) was personally responsible for talking me into joining Backcountry Hunters and Anglers, but between hunts, he's the cellar manager for 2 Towns Ciderhouse. Given his extensive knowledge of apples and alcohol, Dickason was able to identify some of the unique notes from Droptine Moonshine. "It's got a very interesting blend of warming seasonal fall flavors. The fruit flavor is very mild, and highlighted by notes of allspice, mild cardamon, with the sweet corn whiskey almost being a secondary aftertaste." He also said the vodka was "Smooth, very clean, neutral even, and comparable to other top shelf premium vodkas."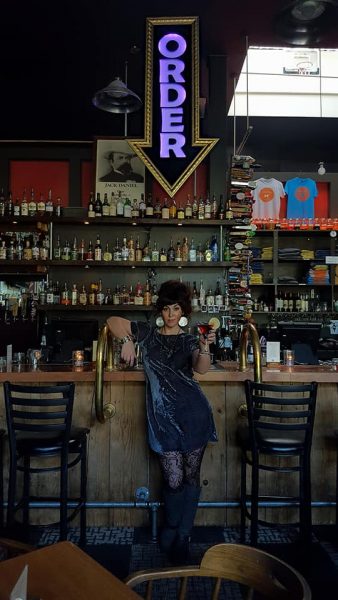 Nicole Garrett is an experienced bartender with an affinity for all things wild, and creating cocktails at the Downward Dog. Her creativity spans beyond the bar, as an artist that often highlights her imagination and fascination with wildlife (below).
Given her background, having her taste Droptine's Spirits offers some insight into their cocktail potential. "The apple makes it a little sweet, but the persimmon is what gives it a little bite," she said. "There's a plethora of liqueurs out there, and although it resembles one, it's really unlike any of them."
Garrett explained that in the summer it would pair well in a glass with ginger ale or ginger beer, but noted its potential for hot drinks such as a spiked, spiced cider as well. The notes from the American sweet corn in the Droptine Vodka she joked, "Doesn't taste Russian. I don't like Russian, I'd rather feel like I'm not in a hurry. I could chill with this!" Being an Idaho native, she said she'd compliment the vodka with a piney tincture and a sage simple syrup over cranberry to create a trifecta of Northwestern flavors, almost like a buffalo plaid martini, if such thing could ever exist.