2 Great Made-in-the-USA Hunting Gifts for Christmas
Dave Maas 11.23.17

I understand that shopping would be a tremendous challenge if you tried to buy only made-in-the-USA products. And things get even more complicated when you consider statements such as "assembled in the USA."
Let me make life easy for you. For that special someone on your shopping list who loves to hunt, take a few minutes and check out Crooked Horn Outfitters. Company founder Lennis Janzen has been making topnotch specialized hunting gear since 1989. (Click here to learn more about Lennis and Crooked Horn Outfitters; it's a great story about the American Dream.)
Even if you've never heard of Lennis or his company, you probably know about one of his inventions. The Crooked Horn Outfitter's Bino System (see video below) is a cross-over-the-shoulder design that eliminates the bouncing of a binocular on your chest. It distributes the weight of a full-size bino across your shoulders and not your neck. The product has become so well known — and copied — by other companies that many hunters simply refer to them as a bino harness. I wear a Crooked Horn Bino System (below) EVERY time I'm in the woods.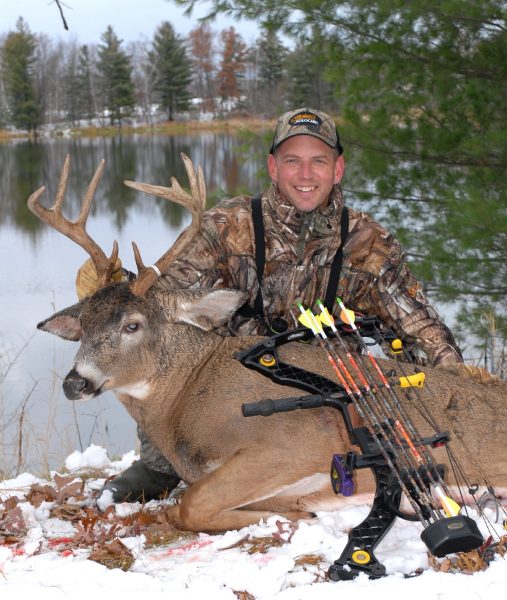 The second gear item from Crooked Horn that I own and love is the Master Guide Backpack II (below). I bought my first Master Guide Backpack in 2000, prior to a 14-day horseback adventure to British Columbia for moose and caribou, and ever since then the pack has been keeping my gear dry and organized in the field. The waterproof backpack doesn't collect burrs and is quiet and comfortable to carry.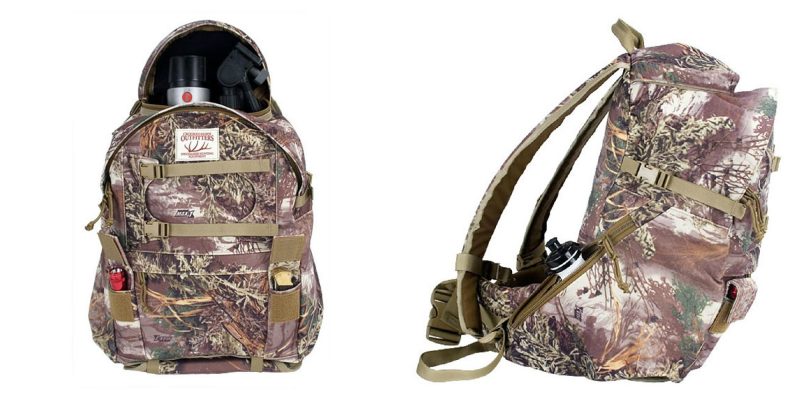 The newer version (Backpack II) has an effective system for carrying my gun or bow. And I almost forgot — it has a lifetime warranty! Check out the video below where Lennis explains a few of the pack's great features.
You'll make untold numbers of shopping decisions over the next few weeks, and in many cases, the chance to buy "made in the USA" will be difficult, if not impossible. That's reality. But it's also true you can still visit a retailer such as Crooked Horn Outfitters and spend your hard-earned dollars on great gear that's made right here at home.