O Canada: 150 Years — Plus 5 Fantastic Fisheries
Tony Capecchi 12.11.17

Is there a more exciting phrase in the English language than "Canadian fishing trip?" To me, there's nothing quite like an adventure to our northern neighbor. For the past 15 years it's been my primary vacation destination, with memorable fishing pursuits across the country from Toronto to Vancouver, and many remarkable places in between.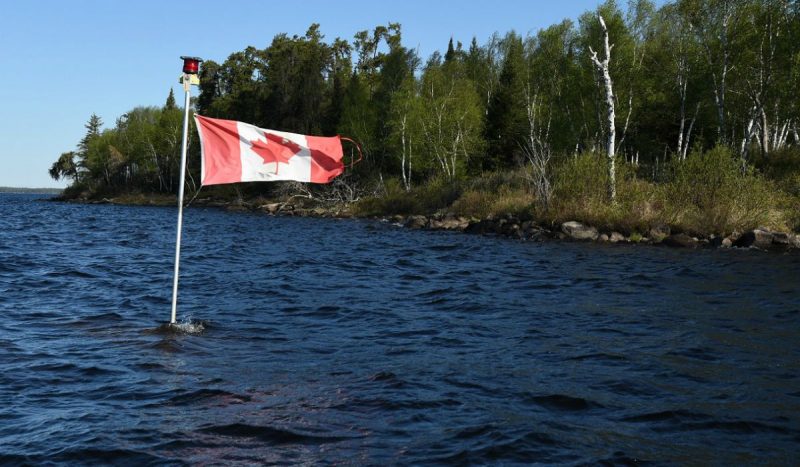 As 2017 comes to a close, I thought I'd recognize Canada's 150th anniversary by spotlighting five fantastic fishing destinations in God's country. Reflective of Canada's great diversity, my list includes a variety of drive-to and fly-in fishing lodges, guides for day trips, and do-it-yourself urban adventures.
Aikens Lake Wilderness Lodge, Manitoba
90 Minutes North of Winnipeg
Past the pearly gates at Aikens Lake Wilderness Lodge lies a miraculous collection of contradictions: extreme luxury in Manitoba's remote wilderness; 5-star service and gourmet food at a fly-in camp; world-class fishing with lavish accommodations in the midst of a beautiful and unspoiled boreal forest.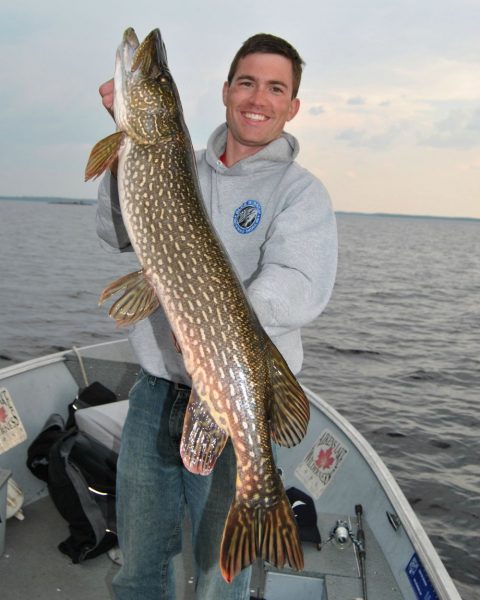 This one-of-a-kind operation seems to be on most everyone's short list (In-Fisherman's Doug Stange called it ""still the finest all-around experience I've ever had on a fly-in trip"), and for good reason. The fishing is excellent — walleyes are the primary quarry, though I've also landed my personal best pike and lake trout in the 11,000-acre lake in Atikaki's Provincial Park — but it's the Aikens Experience, backed by the best service you'll find anywhere, that makes the lodge unforgettable.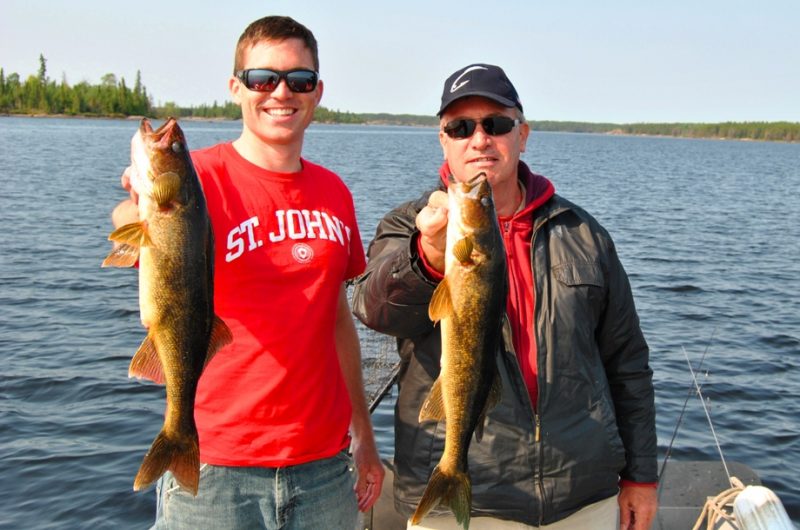 Second-generation co-owners Pit and Julie Turenne pull out all the stops to please guests, from flying in guests' favorite cigars to surprising couples with candle-lit beachside dinners, to providing every single group with a glossy 8 x 10 trip photo and personalized flash drive full of photos taken by the party's fishing guide.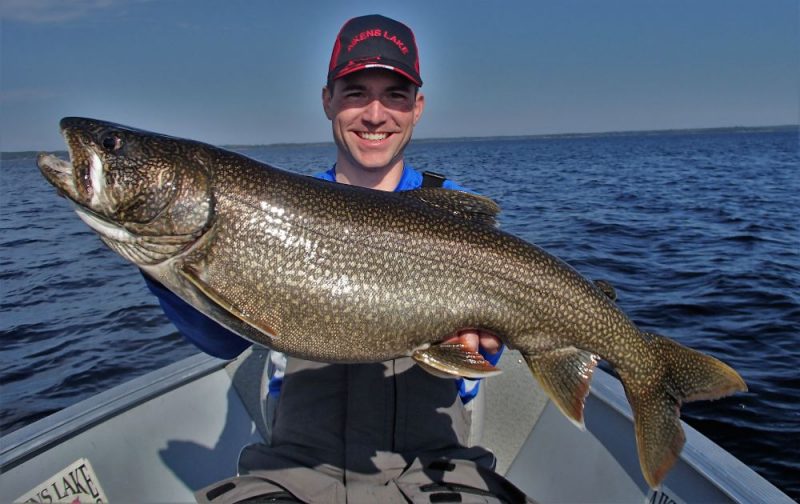 Simply put, every angler with the means to afford the experience owes it to him or herself to visit Aikens at least once in their life.
Bon Chovy Fishing Charters, British Columbia
Granville Island, Downtown Vancouver
A decade ago, I splurged and went to Alaska for a dream salmon fishing adventure. A few years later, I spent a single day with Jason Assonitis of Bon Chovy Fishing Charters in Vancouver and had a substantially better experience.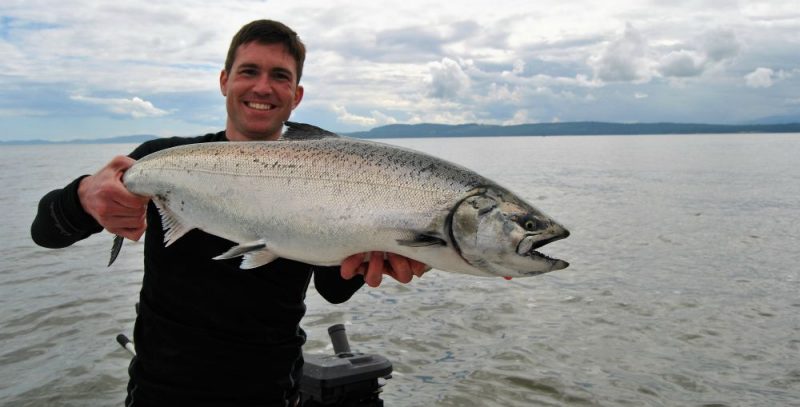 I had 1 open day in Vancouver before flying out to Nimmo Bay Wilderness Lodge (see #3), so I booked an outing with Assonitis based on Bon Chovy's impressive TripAdvisor reviews and the fact he launched 20 minutes from Vancouver International Airport. Our outing was fantastic — we fished around the famed Gulf Islands, a string of 100-some partially submerged mountain peaks between Vancouver Island and mainland British Columbia.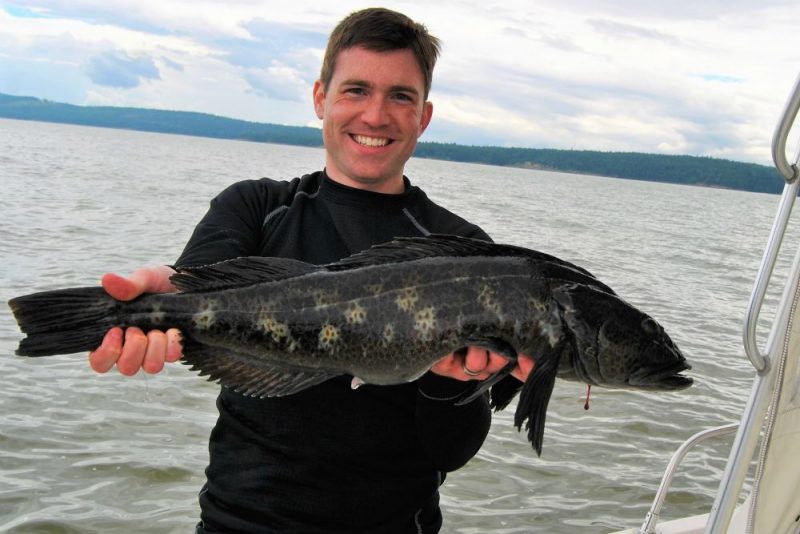 The salmon fishing was excellent (we caught the biggest kings of my life, with a couple doubles as well), and for variety we also jigged for ling cod in the afternoon so I could add a new species to my catch list. At the end of the day, we hauled in $200 worth of fresh Dungeness crabs from Assonitis' traps.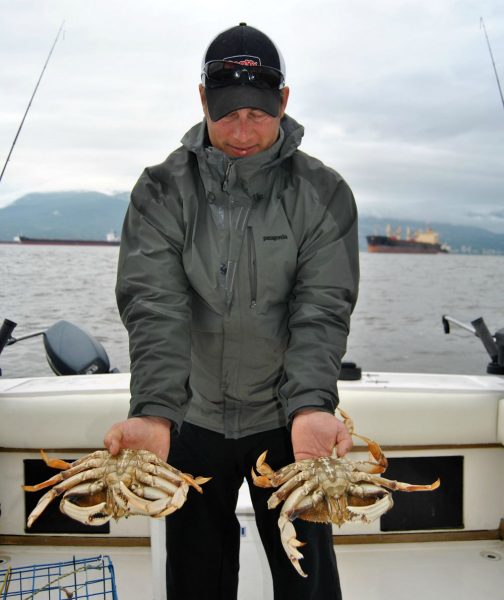 It's no wonder Assonitis and friend and co-founder Jeff Copeland have seen Bon Chovy become one of the most best charters on Canada's West Coast. Book a day (or two) with them if you get a chance and you won't regret it.
Nimmo Bay Wilderness Lodge, British Columbia
Mount Stephens, South of Alaska's Inside Passage
Nimmo Bay is like a fantasy land. The award-winning resort clings to the base of Mount Stephens and consists of nine two-person chalets built on stilts on a tidal, fjord-like bay just south of Alaska's Inside Passage. The all-inclusive luxury lodge beyond the middle of nowhere offers exclusive access to over 50,000 square miles of breathtaking beauty, including 10,000-year-old glaciers, mountain tops, old-growth rainforests, remote islands, white sand beaches, hot springs, a 5,000-foot waterfall and over 50 pristine rivers and streams.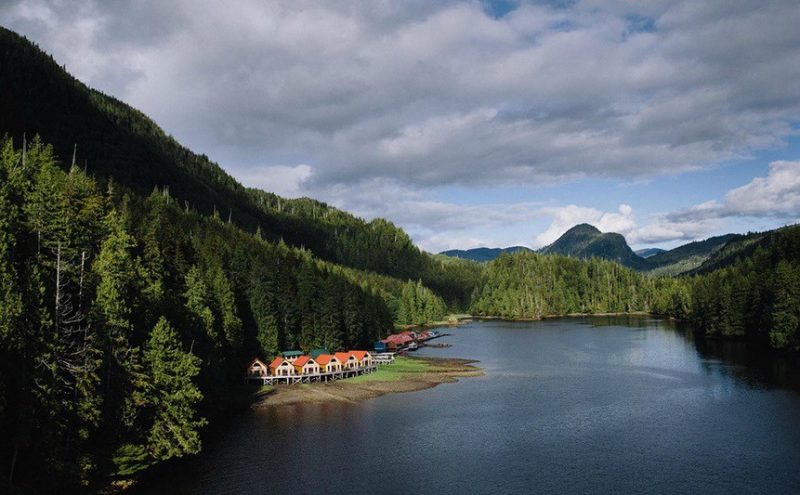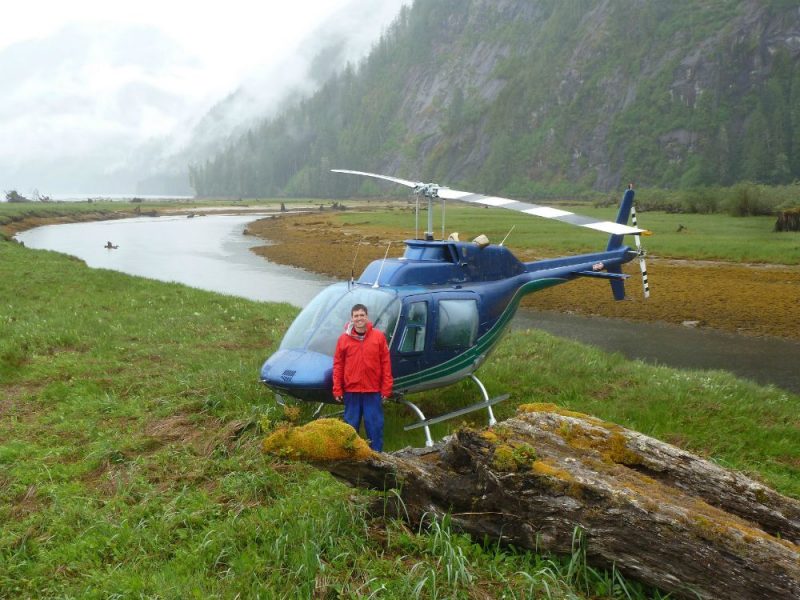 The family-run resort is accessible only by float plane or helicopter, though you're not entirely alone on your exclusive heli-fishing excursions in the mountains because black bears and grizzlies are abundant, too. Don't worry: Your helicopter pilot/fishing guide carries a rifle with him at all times should he ever need to scare off a bear that's fishing for your wild salmon.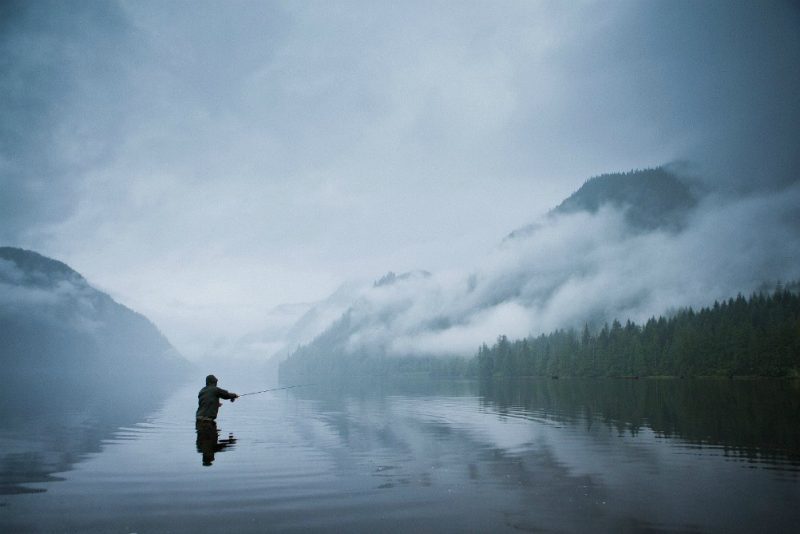 Incredibly, the food at Nimmo Bay is nearly as spectacular as the scenery (my favorite meal was the halibut, caught earlier that day by owner Fraser Murray. Of course, Nimmo Bay offers fantastic photography and viewing opportunities in addition to fine fishing.
Red River, Manitoba
Grand Forks, North Dakota to Lake Winnipeg
Manitoba is the Channel Catfish Capital of the World, and the Red River runs through the heart of the province in Winnipeg, creating one of the best do-it-yourself urban adventures you'll find anywhere. You don't even need even a boat; fishing for trophy channel catfish from the bank is productive from Winnipeg north to Selkirk.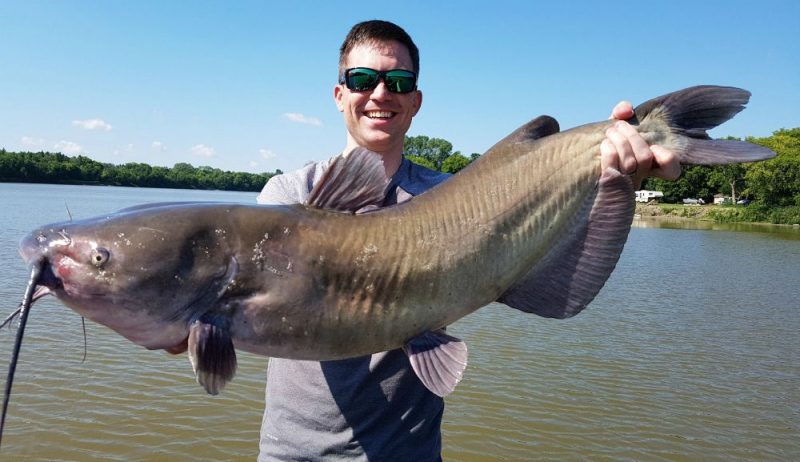 If you're looking for a guide, Donovan Pearase and Todd Longley are two of the best; in fact, OutdoorHub writers enjoyed terrific fishing with both guides earlier this year. The catfish action is so incredible it overshadows the walleye bite, which turns hot in the fall to produce big 'eyes.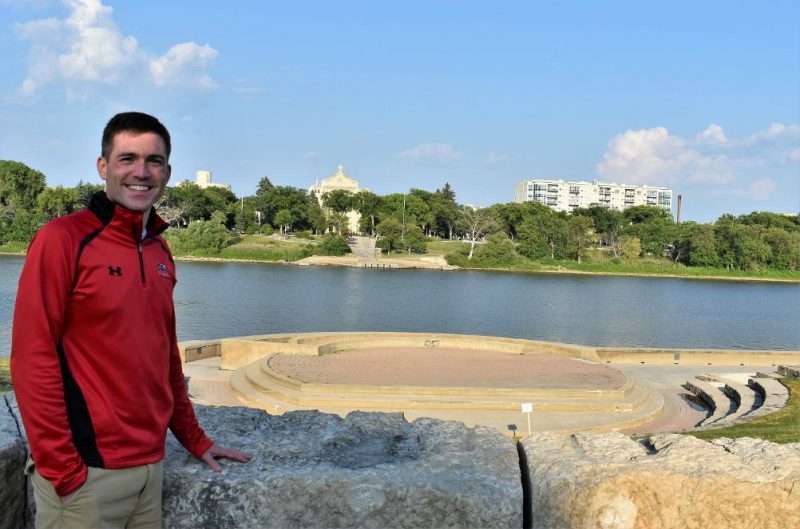 The Inn at the Forks is a great spot to stay in Winnipeg itself — an upscale, boutique hotel on the historic riverfront surrounded by arts, dining and music (I loved the street musicians).
Fireside Lodge, Ontario
10 Miles South of Sioux Lookout
Besides offering arguably the best multi-species fishing in Ontario, Fireside Lodge is simply a special place, made so by owners Alan and Audrey Brandys. The Chicago natives have made Fireside their home, and for the past 3 decades have devoted everything they have into making it feel that way for guests, too. They have built beautiful, new wood cabins, however the center of the operation is a 113-year-old main lodge filled with historical artifacts.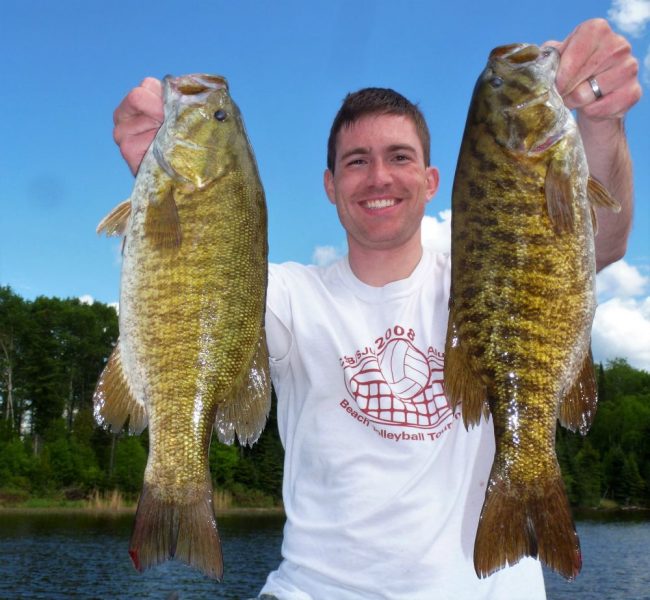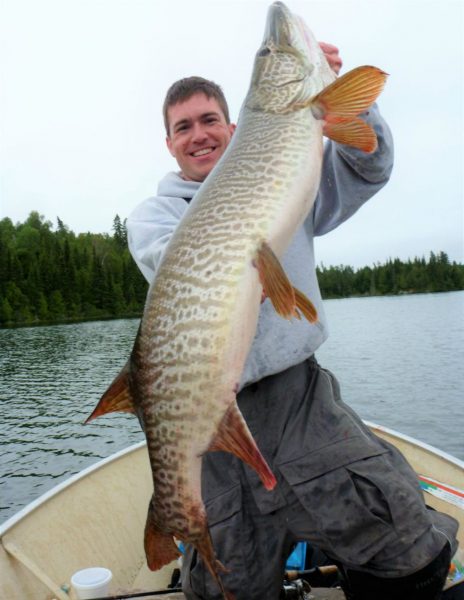 The lodge sits on an eight-lake system; Little Vermillion is the main lake (and quite probably Ontario's best smallmouth bass fishery), and is connected to three other lakes via streams. There are also four distinctly different portage lakes guests can reserve to have entirely to themselves. One lake is known for 150-pike days; another for abundant trophy smallmouth; yet another specializes in muskies (my dad and I have enjoyed a half-dozen days with five muskies or more).
We've also enjoyed frequent, up-and-close and personal moose encounters — one year we saw at least one moose every day for a week.