Fish Monkey Guide Gloves — Why I'm Excited to Try Them this Bass Season
Dave Maas 03.15.18

Even though my 8-5, M-F job as OutdoorHub managing editor could be summarized in two words — desk jockey — that doesn't mean I'm not a serious angler. Like you, my weekends are spent on the water (soft or hard here in Minnesota), and when you combine Saturdays and Sundays with planned fishing vacations, as well as quick-hit evening trips to local lakes and rivers, I'm not complaining (usually) about lack of fishing time.
I certainly fall into the "if it ain't broke, don't fix it" category when it comes to my go-to fishing gear, but I like to field test a few new products each year. And this season one of the items at the top of my list is fishing gloves.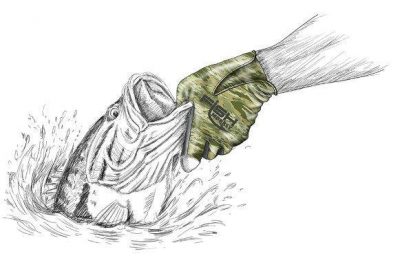 I can almost hear the groans from some OHUB readers — "Maas thinks he's going to compete on the Bassmaster Elite Series . . . the dude is delusional."
No, I'm not planning a career change. Trust me, I know I'm not the next Palaniuk, Christie, Wheeler or Lee. But I do catch enough largemouth bass to end up with severely torn-up hands, and I'm old and wise enough to know that the sun beating down on my hands can't be good, either.

This season I plan to test Fish Monkey gloves. Yes, I know that several companies make fishing-specific gloves, but from what I could learn online, most designs don't hold up well to the rough and sometimes sharp front and lower jaws of a largemouth. I'm not talking about "bass thumb," and in fact, I plan to get gloves that don't even cover the pad of my thumb. The area of my hand that endures the most abuse from big bass (3 to 5 pounders in Minnesota) is the base of my thumb, almost into the middle of my palm.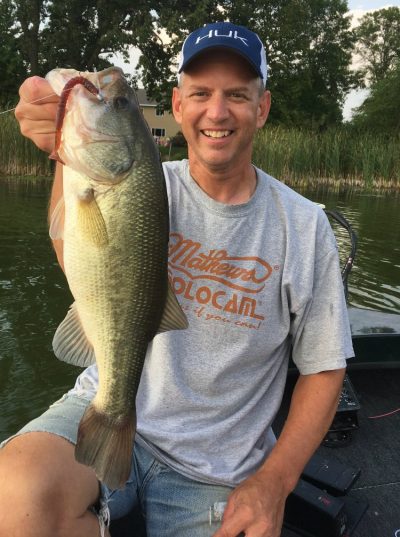 Fish Monkeys should solve this problem, and I hope they're comfortable enough for me to forget that I'm wearing gloves.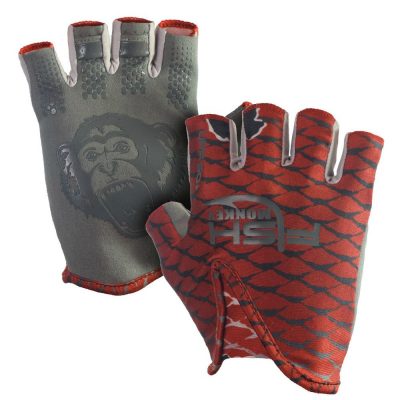 Specifically, I plan to try the company's Stubby Guide Glove, which is worn by professional bass angler Timmy Horton (top photo); the Half Finger Guide Glove, which is new for spring 2018; and the Pro 365 Guide Glove, which is also new for this spring. According to the Fish Monkey website, the Pro 365 "takes the best elements from our best-selling Stubby and Half-Finger Guide Gloves and adds a little more padding and protection in critical areas." Of course, all three glove styles are available in an assortment of colors.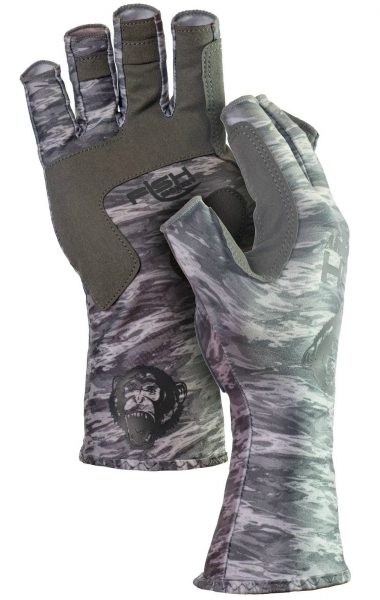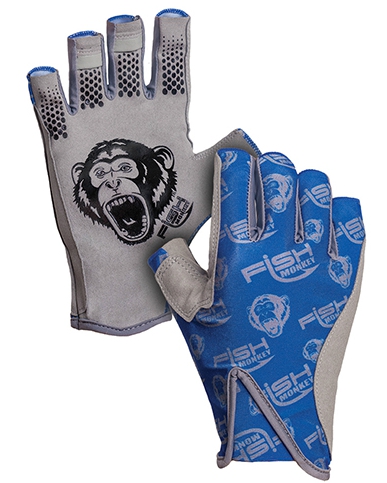 I also plan to spend $7 for the Fish Monkey Glove Bag (new for spring 2018; photo below). Not only will this help prevent losing the gloves, but the bag's vented construction allows wet gloves to dry during storage. Sounds like a good accessory to me.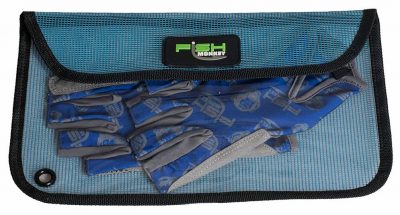 We still have 30 inches of ice on local MN lakes, and bass season doesn't open in my area until May 12, but I'm already getting my gear in order so I'm ready to hit the water. Here's to hoping my 2018 season is filled with enough big bass to really test the Fish Monkey gloves.
P.S. While I know I won't catch bass as big as the ones shown in the Timmy Horton video below, it's always fun to dream. If Fish Monkey gloves can withstand the punishment of those monster Lake Falcon largemouths, then they should do the trick on Midwest bass.