You've no doubt heard the saying, "Where there's smoke, there's fire." Let me cut right to the chase: The rumors you may have heard about the Quantum Smoke Series rods and reels are true — this new fishing gear is fantastic.
FYI: I am tough to please when it comes to my on-the-water gear. After spending six summers as a fishing guide in Minnesota, Canada and Alaska, and working 7 years in a retail fishing store in Minnesota — 2 years running the store's highly respected custom rod building shop — I have very definite opinions on how fishing rods and reels should perform.
I treat my finest fishing gear with care, but I don't baby it. I consider rods and reels as tools that help me catch fish. And during the summer and fall of 2017, I learned first-hand that Quantum hit a home run with its new Smoke Series.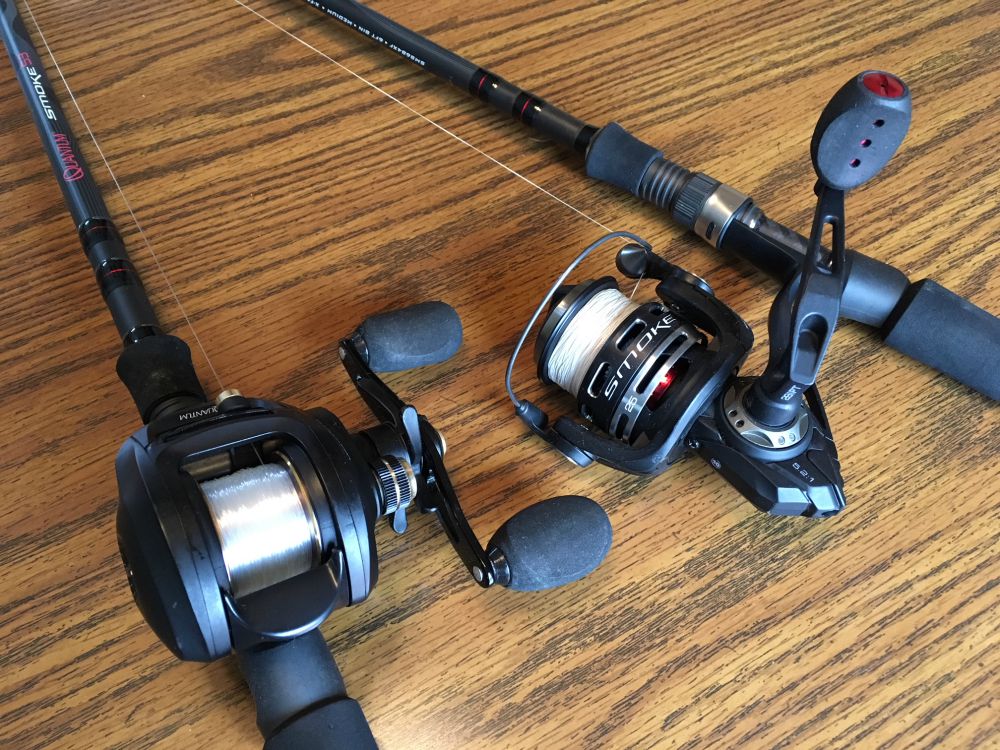 Beautiful Blanks
Fact: You can't build a great fishing rod from a mediocre rod blank. During my time on this water-covered planet, I've used just about everything offered to anglers, and I can flat-out say that the Smoke S3 series features some of the best graphite blanks I've ever held. According to the Quantum website: "The Smoke S3 series features all new blank designs with much faster tapers than our original Smoke series, providing a deadly combination of tip action for casting performance and powerful butt sections for hook-setting force. Our HSX64 high-strain Toray graphite material yields an incredibly lightweight but sensitive blank that's finished with a Fuji SK2 skeletal reel seat and Kigan aluminum oxide guides."
Okay, let me put this product/sell copy into words any bass bubba can understand. And I think it'll be helpful for you to know exactly which Smoke S3 rods I field tested.
For finesse fishing, I used the Smoke S3 PT spinning rod, ($149.95). This 6-foot, 8-inch rod has an X-Fast action, medium power, and is designed for lures weighing 1/8-1/4 ounces. (I won't even state here what the rod is rated for in terms of line weight, because with the superlines available today, such numbers are largely meaningless.) The rod features super-dense EVA handles and a slim Fuji reel seat that is shaped perfectly. One of the primary selling points with a custom rod and cork handles is you can shape the cork however you wish, and this Smoke S3 spinning rod handle immediately felt as good as any rod I own (and I own a bunch).
Last summer and fall in my home state of Minnesota, I casted a wide variety of lures with the SMS684XF, and it handled everything beautifully. The rod tip is light enough to easily toss 1/16-ounce jig-worms and unweighted Texas-rigged worms, even though the blank is rated for 1/8-1/4 ounces. The true performance of the rod, however, came with a bass inhaled my soft-plastics. The rod's X-Fast action drives hooks home in a hurry, with no need for over-the-head sweeps or other hooksetting gymnastics. Simply wind up slack line and then hammer 'em. One more thing: I did a fair amount of skipping docks with the SMS684XF, and lure control was fantastic. Again, it had a light enough tip for me to feel the weight of my lure, but a strong enough butt section to pull bass out from under the dock after the hookset.
Performance Tuned Reels
I paired this 6-foot, 8-inch spinning rod with a Quantum Smoke PT spinning reel, model SL25SPTIA ($159.95). This 2500 series reel weighs only 7.6 ounces, but it balances the lightweight S3 rod nicely. With a 5.2:1 gear ratio, the SL25SPT takes up 28 inches of line per turn, holds 160 yards of 20-pound braid, and has a maximum drag of 18 pounds. During my field test, I spooled the SL25SPT with traditional mono, fluorocarbon and braid, and it worked perfectly with everything.
In the photo below, I was using 14-pound Sufix NanoBraid around docks and other shallow-water cover while casting, pitching and skipping a PowerWorm rigged on a 1/8-ounce weedless jighead. Water color was a bit dark, so I didn't mess with a fluorocarbon leader. I tied direct to the jig and the bass didn't seem to mind.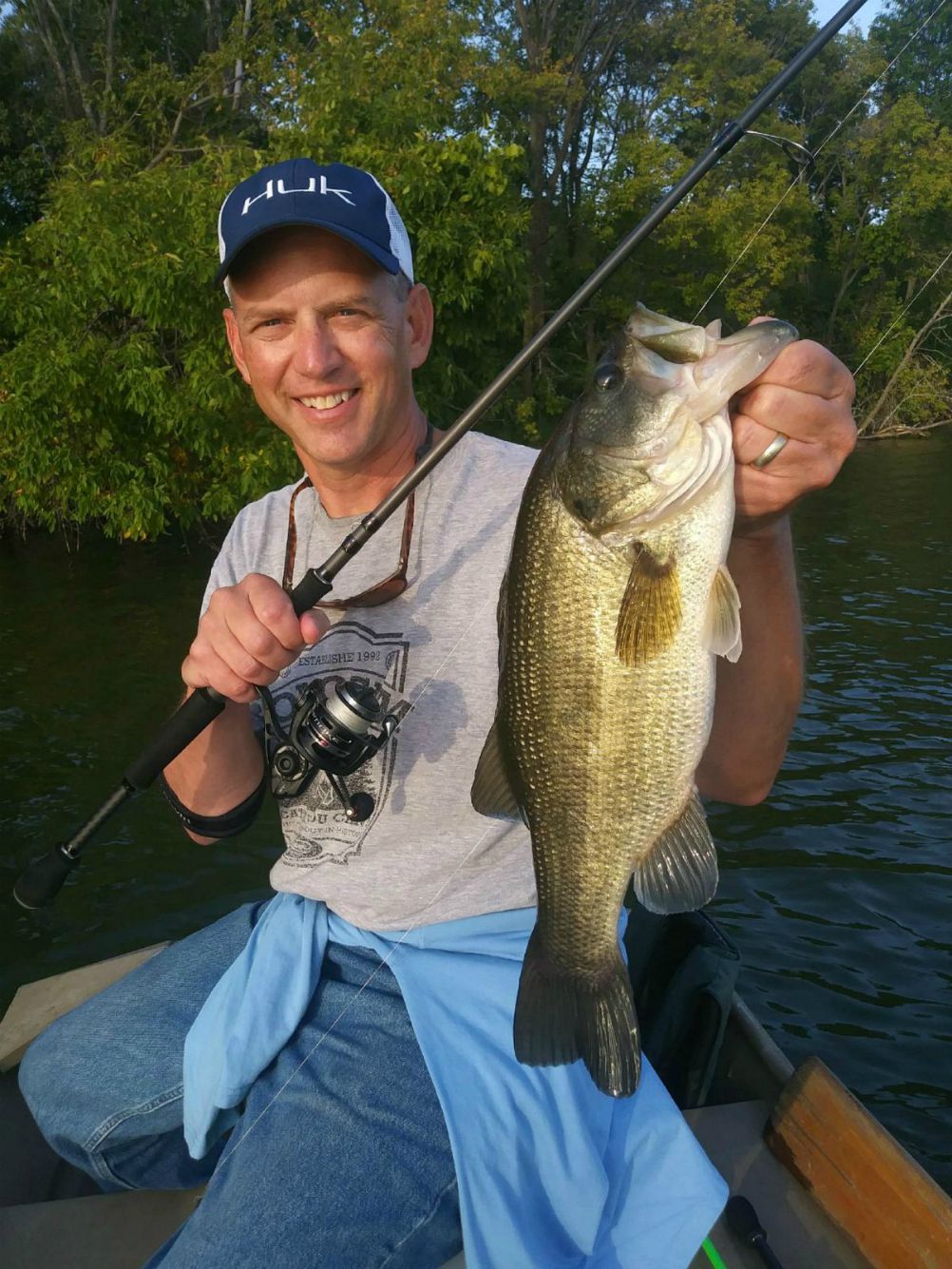 One more note on the Smoke PT spinning reel: As a self-proclaimed old-school angler who began catching bass in the mid-1970s, I often flip the switch on my spinning reels that enables me to back-reel. Most of you reading this have probably never heard of back-reeling, and even if you have, you can't fathom why someone would want to do it. Well, some of us old-school guides never liked to trust the drag on spinning reels, especially when using lightweight mono (4- to 8-pound test), so after hooking a fish, we'd often let the reel handle rotate backward to quickly give a hooked fish line when it made a hard run. The Smoke PT has no such lever/switch; in other words, you can't back-reel. But it doesn't matter because the CSC (carbon-stainless-ceramic) drag system on the reel is silky smooth.
Heavy Cover Demands Heavy Duty
Okay, enough about finesse fishing. Like most of you, when I daydream about bass fishing, I'm using a heavy-duty baitcasting rod and reel, and I'm going to toe-to-tail with a big largemouth in thick cover.
Of course, Quantum makes several casting rods for various presentations, including nine models in the Smoke S3 PT Series. I field tested the 6-foot, 10-inch model SMC6106X ($149.95), which has an X-Fast action, medium-heavy power, and is designed for casting lures weighing 1/4 to 1/2 ounces.
I matched this rod with a Smoke HD PT baitcasting reel; model SHD200HPT ($199.95). It has a 7.3:1 gear ratio (30 inches of line per handle turn), seven PT bearings, an oversized 95mm handle, and holds 230 yards of 30-pound braid. This heavy-duty (HD) reel has too many features to discuss in detail here, so let me focus on two.
The baitcaster has a patented Adjustable Centrifugal System (ACS 3.0) that enabled me to quickly and easily dial in the ideal amount of braking. When I switched from a skirted bass jig that knifed through the air, to a spinnerbait that caught a lot of wind, a simple turn of the ACS dial on the side cover prevented backlashes but allowed me to still make long casts. I also loved the reel's massive power handle. It has slip-resistant (but hard) EVA knobs, and you really feel like a bass, no matter the size, won't stand a chance.
Check out the video below to see the SHD200HPT in action; this clip shows the first time Gerald Swindle got his hands on one of these reels; good stuff.
As a pair, the Smoke S3 PT 6-foot, 10-inch casting rod and SHD200HPT reel became such a favorite of mine that I didn't leave the combo hanging on garage ceiling rod rack a single time this past summer and fall. No matter if I was trailering my Skeeter and carrying everything under the sun when it came to rods and reels, or grabbing exactly two setups for kayak fishing, this combo never stayed home.
For testing, I spooled the casting reel with traditional mono, fluorocarbon and braid, and although it handled everything well, I finally settled on 20-pound mono. From spinnerbaits and topwaters to jigs and soft-plastics, this rig was unbeatable. And as a final testament to the combo, when my 14-year-old son, who is a diehard and accomplished angler, would jump on his bike this fall to ride to the shoreline of a local lake for bass and pike, he grabbed only one rod from our family's extensive selection — the Smoke Series baitcaster.
Enough said.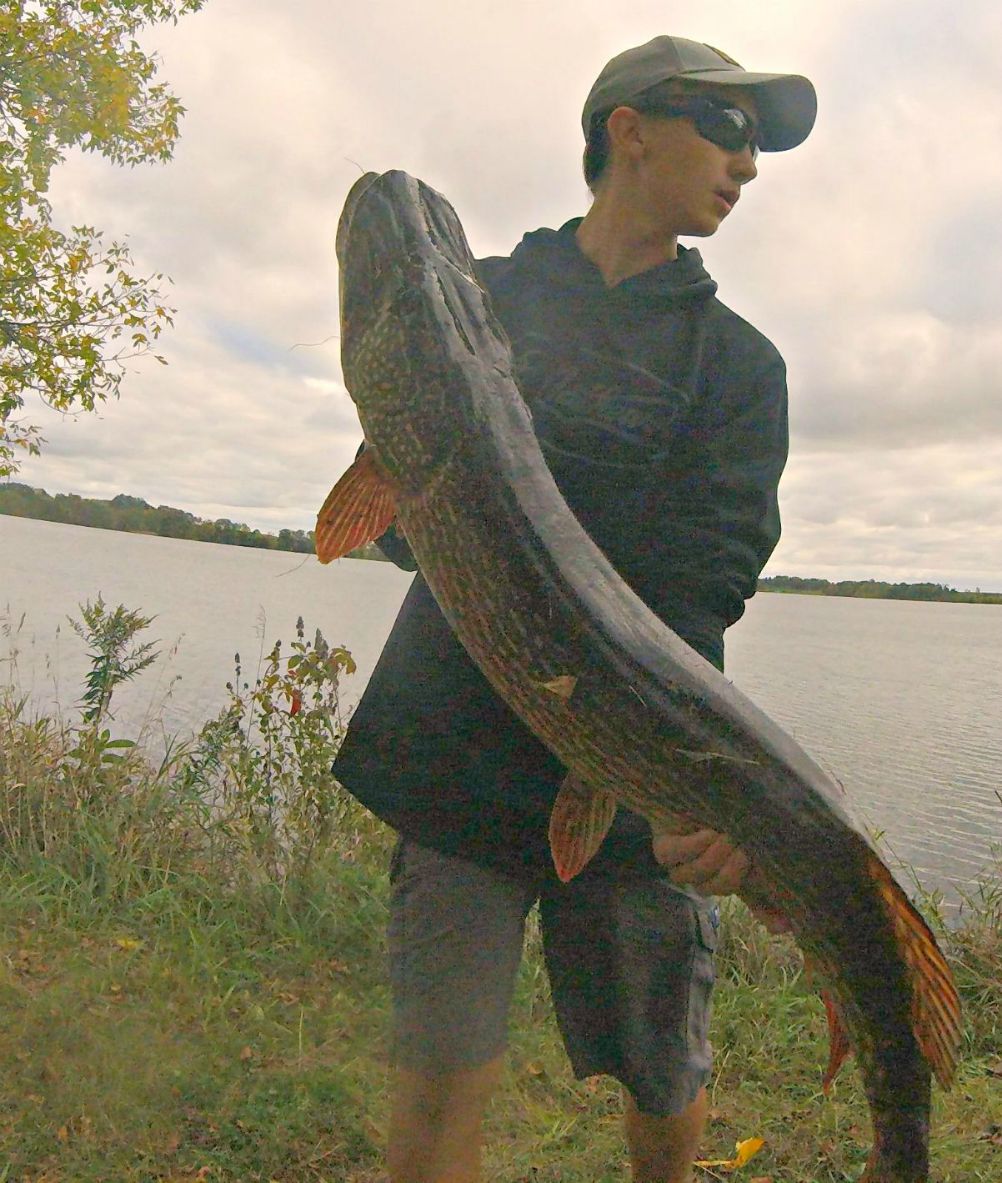 P.S. I almost forgot: All Quantum PT rods come with a 5-year warranty. If you have a problem, Quantum will take care of you. IMO, that's a great guarantee for a rod that is moderately priced.