For anglers on a budget, the good news is that there are several high-quality fish finders for under $200. Thanks to fierce competition in the Sonar Wars, prices have dropped on these handy devices while the tech has improved, giving you full-color screens, dua-beam sonar capabilities, and advanced technology at a fraction of the price these used to cost.
Let's take a look at our three favorites, that appear to be a clear cut above the rest.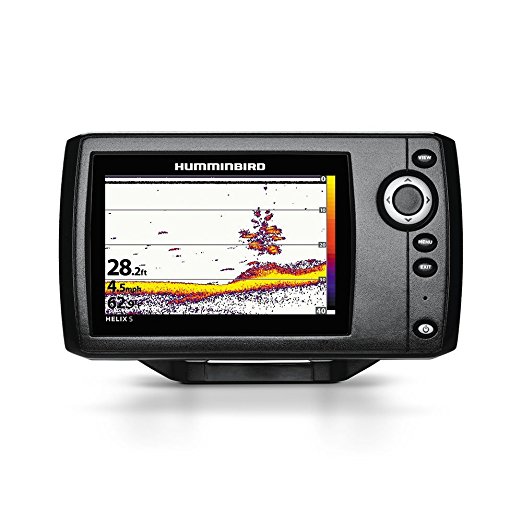 Screen: 5″ (800×480)

Sonar: 83/200 kHz

Down Img: NO

CHIRP: NO

GPS: NO

SD Slot: NO
Humminbird just released its new Helix 5 G2 fish finder this year and it is already quite popular. This fish finder comes with a 5-inch screen with a crystal-clear 800×480 pixel resolution, much higher than any of its competition. Beyond its new screen, the Helix 5 G2 boasts 83/200kHx Dual Beam sonar, and a 2.5-inch target separation, helping to make fish stand out from weeds and brush at the bottom.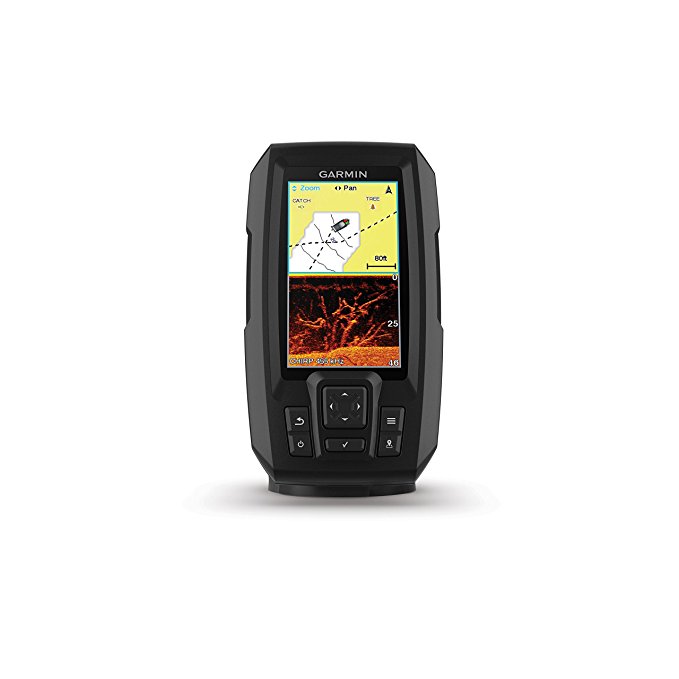 Garmin's new Striker Plus 4cv also comes in under $200 and can't match the Humminbird screen size or quality, but may make up for it in other areas. The Strike Plus 4cv has a smaller 3.5 inch display  with a 480×320 pixel count, which still produces bright HVGA colors. It does offer more sonar options than the Humminbird, at 77/200 kHz with 2D, ClearVü (DownVü), and CHIRP sonar all included in the unit, giving the 4cv a wide variety of frequencies, providing great deep and shallow water performance.  
Another way the Striker Plus 4cv sets itself apart is the GPS capability, which other units in its class do not have. It doesn't have lake mapping capabilities, but does allow you to drop waypoints or places of interest during your fishing trips, allowing you to easily return next time you go out.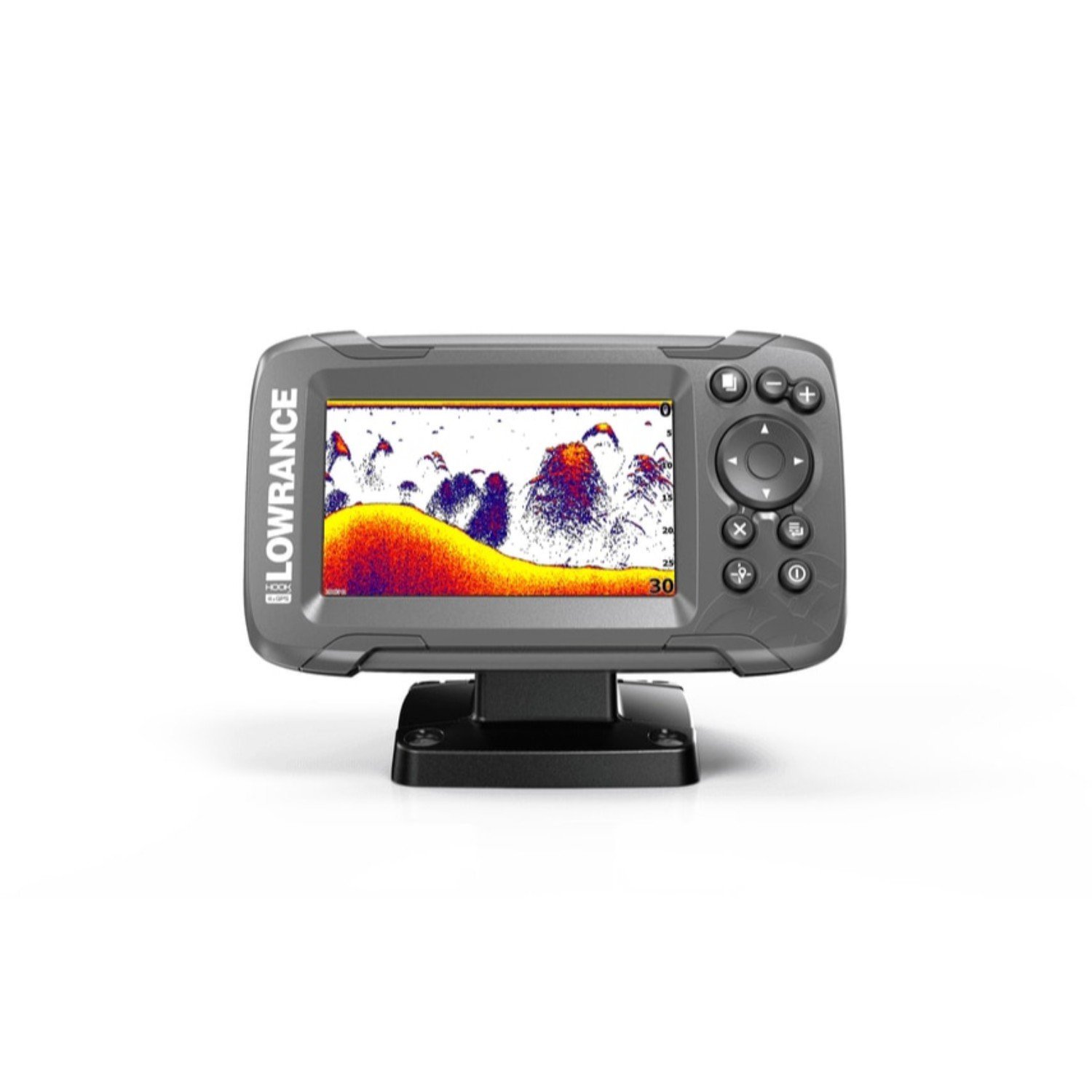 Screen: 4″ SOLARMax

Sonar:

DownScan: N/A

CHIRP: N/A

GPS: YES

SD Slot: NO
Last but not least, except when it comes to price, is the Lowrance Hook2 4x Bullet. For its size and price, it actually packs surprising performance. With a 4.3-inch screen in 16-bit color with LED backlighting at a 480×270 pixel resolution, it can't compete with the Hummingbird, but still performs well for its size.
Like Garmin fish finders, the draw here is the sonar capabilities. With the Hook2 4x offering 83/200 kHz imaging in both CHIRP sonar and DownScan Imaging that can actually be viewed at the same time in a split screen or with Lowrance's exclusive DownScan Overlay mode. This one performs especially well for deep water fishing, improving target separation by allowing you to better distinguish fish from other objects thanks to the overlay.
These are three great options for new fish finders in 2018 that cost less than $200. You may not need to break the bank for that expensive fish finder after all!