The Fourth of July is the quintessential summertime celebration: Parades, watermelon, fireworks, and of course, plenty of red, white and blue. In nearly every city, you'll find a July 4th celebration and fireworks display, parade, and even, a mattress sale or two.
But the real fun happens in America's smaller, off-the-beaten-path towns and villages. That's right. Across the U.S., these smaller communities come together to celebrate the country's independence with giant parades, booming fireworks displays, rodeos and soapbox derbies.
In other words, if you want to experience an All-American Fourth of July celebration, ditch the big city and head to these five towns that bleed red, white and blue.
Boyne City, MI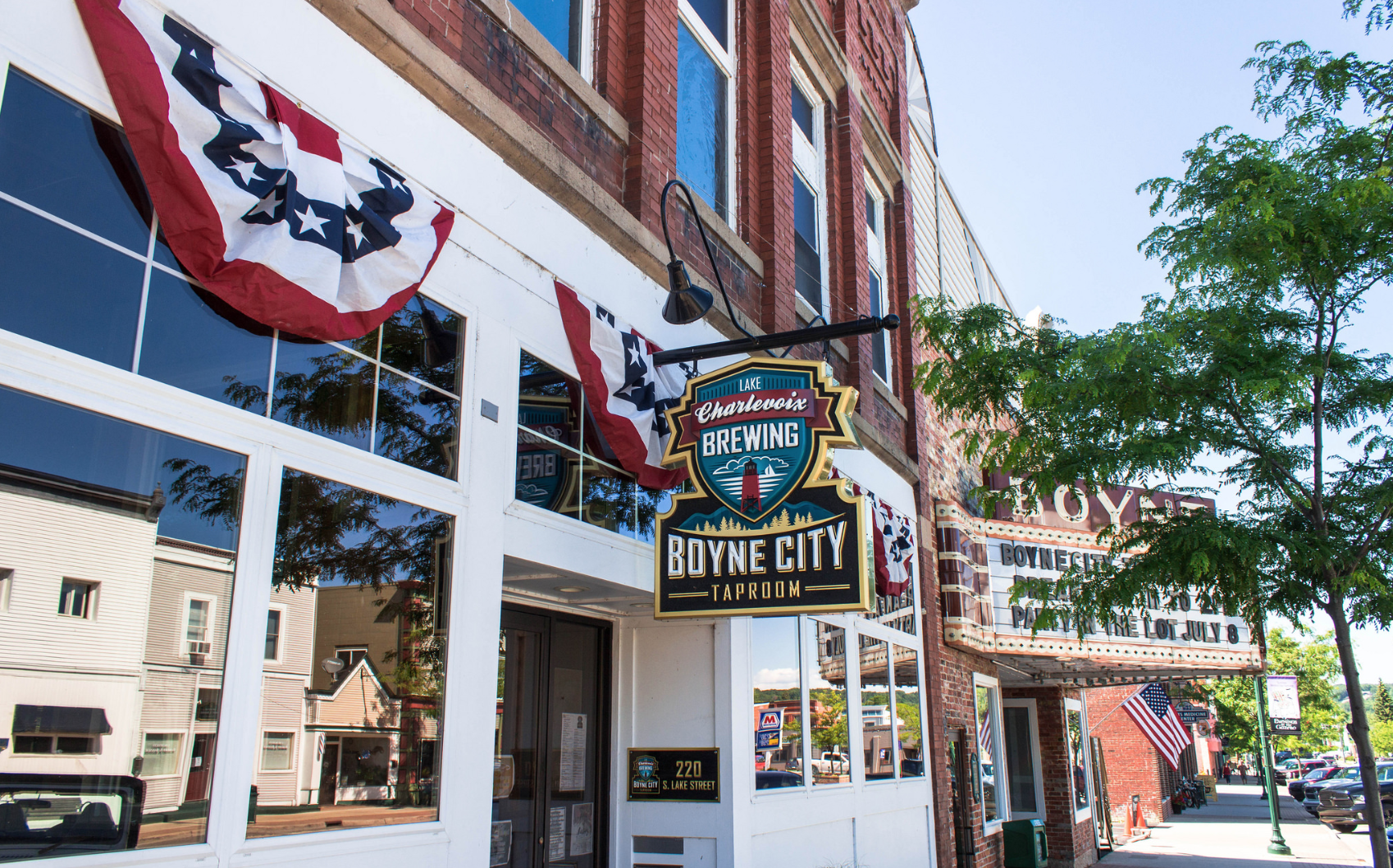 On the Fourth of July, Boyne City, MI knows how to have fun… lots of it! The city – located on Michigan's Lower Peninsula – comes alive for the Fourth, celebrating with raft races, soapbox derbies, pie-eating contests, and, of course, a dazzling fireworks show.
Boyne City's 4th of July Festival features it all. A highlight is the Commemorative Raft Race. Each year, participants build their own rafts and race down the Boyne River. Just want to watch? Be sure to bring a Super Soaker, as onlookers are encouraged to douse participants. There's really something for everyone: a 10K race, bounce houses for the kiddos, BBQs, live music. You name it, Boyne City has it every Independence Day!
Bristol, RI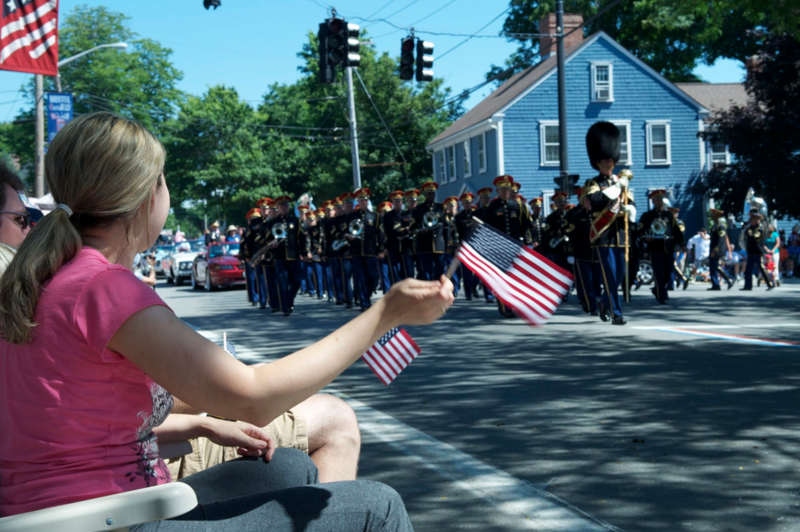 Bristol calls itself "the most patriotic town in America," and it's undeniable that this town knows how to celebrate the Fourth. In fact, Bristol was one of the first to do so. The town's Independence Day celebration dates all the way back to 1785.
Yet, Bristol, which is 30 minutes from Providence, might also have one of the longest celebrations. It spans three weeks! The fun kicks off on Flag Day in mid-June and lasts through July 4th weekend. And there's plenty to do and see during those three weeks: Parades, live music, a family-friendly carnival, concerts, and sailboat races. The fun culminates with a giant fireworks show over picturesque Mt. Hope Bay.
Cody, WY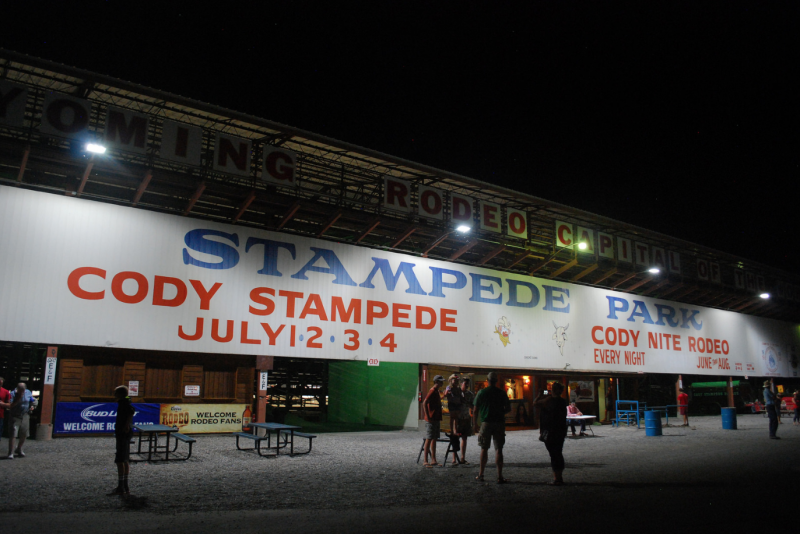 You'll find Cody in Wyoming's northwest corner, the so-called East Gate to Yellowstone National Park. And for nearly 100 years, this small, bustling community has been celebrating the Fourth with its own, signature Wild West-inspired celebration.
The Cody Stampede is a four-day Independence Day party, with rodeos and bull-riding every night. Throughout the Stampede – now in its 99th year – the historic downtown comes alive with daily parades (there are three this year), as well as arts and crafts fairs, sales, and live music. Not to mention, Cody might just put on the biggest fireworks display in all of the Rockies.
Virginia City, NV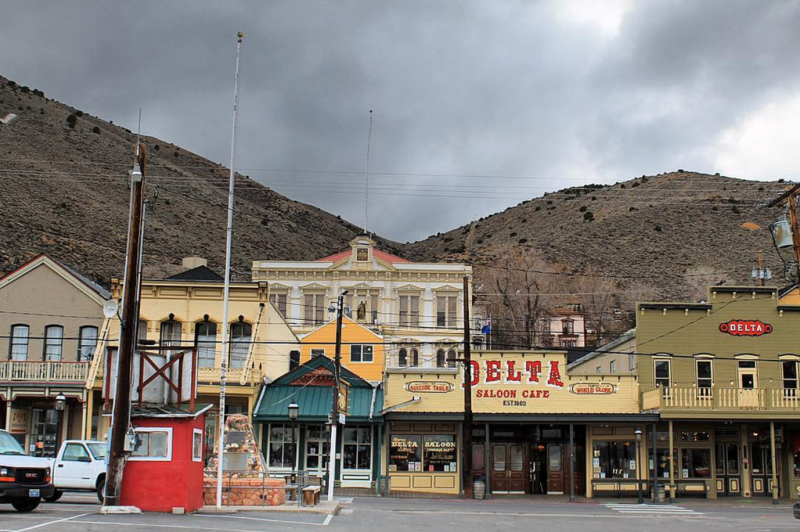 The historic mining town of Virginia City is known for its iconic Wild West downtown, gold mine tours, and friendly, colorful locals. Yet, every Independence Day, this town (which is just a half hour from Reno) gets decked out in red, white and blue.
Throughout the day on July 4th, Virginia City offers a full schedule of events, including a parade, Wild West shootouts, BBQs, and train rides. You'll be transported back to the Gold Rush! Plus, at dusk, you can't miss Virginia City's booming fireworks show, which is one of the best in the West.
Sonoma, CA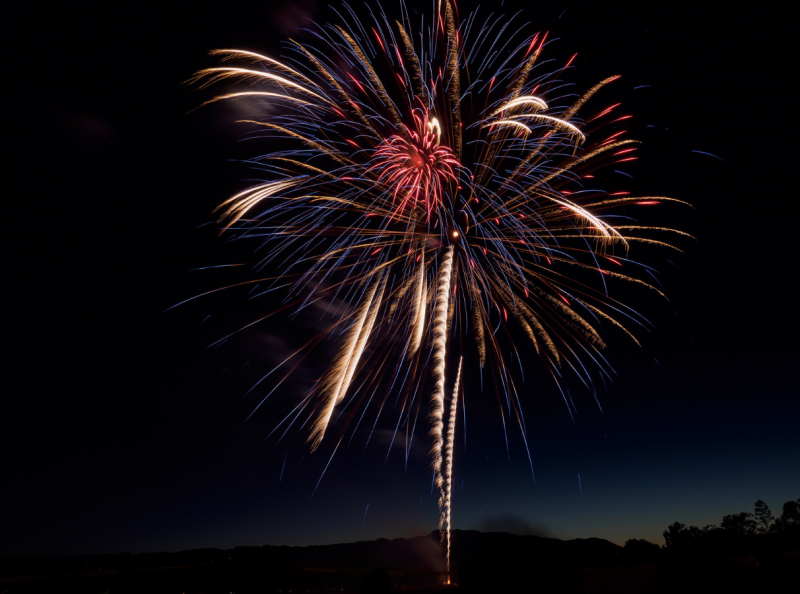 Sonoma might be the center of California Wine Country, known for its reds and whites. But every Fourth of July, red, white and blue takes center stage. The town's celebration is an all-day affair, featuring a parade through the historic downtown, a carnival with games, and of course, plenty of delicious wine!
On Independence Day, Sonoma is the place to be. The family-friendly all-day affair features a bit of everything: Live music, food trucks, rock climbing, local art. Plus, the town's 45-minute firework show lights up the night sky like no-other in California.