In order to make an accurate long-distance shot, you need to have the proper sighting equipment for the task. You also need to have knowledge of shooting techniques and the environment and ballistics to also make an accurate shot, but you get the idea.  The ability to view targets up close at long distances is an absolute necessity for anyone who wants to make a long distance shot accurately.
And since we live in the 21st Century, technology has evolved considerably to allow us to do just that.  Have you ever heard of the ATN Laser Ballistics 1500 Digital Laser Rangefinder?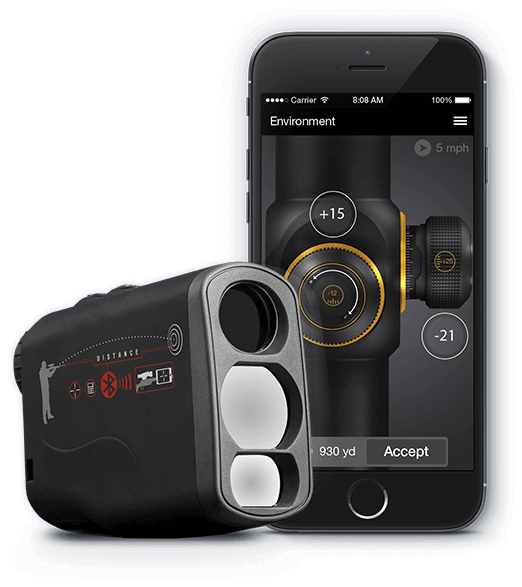 If not, you have now.  This is a high quality and innovative rangefinder that is also available at a very competitive price.  A rangefinder is definitely an important item to have in your arsenal for long distance shooting, and if you're looking for quality at a competitive price, the ATN Laser Ballistics 1500 may be just what you've been looking for.
ATN is a company that has become well established in the optics space.  They offer a number of thermal imaging devices, range finders, night vision goggles, and scopes.  In other words, the Laser Ballistics 1500 is hardly new territory for them.
What makes the Laser Ballistics 1500 an innovative range finder?  Well, most range finders on the market work by only displaying the distance from your position to the target.  But the Laser Ballistics 1500 allows that distance, along with other important information, to be displayed on an app on your smartphone thanks to the use of Bluetooth.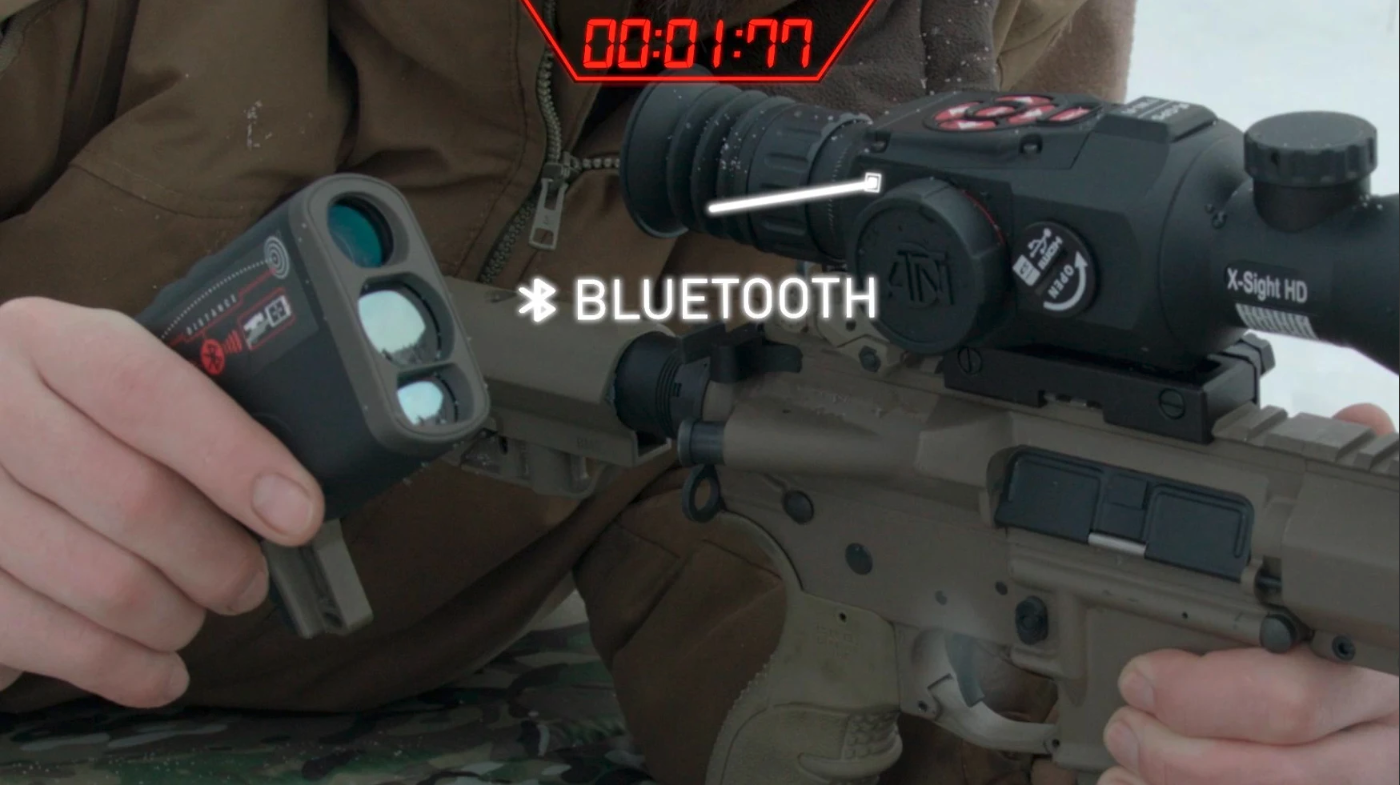 Specifically, the Laser Ballistics 1500 utilizes Bluetooth 4.1 to connect the range finder to ATN's Ballistic app on either your iOS or Android device.  The benefit here is that the amount of time needed to figure out the range to your target so you can make an accurate shot is greatly reduced.
But the Laser Ballistics 1500 has a number of other cool features as well besides the fact that it can connect to ATN's Ballistics app via Bluetooth.  For instance, it offers a 'Scan Mode' feature that allows the user to hold the button down and scan the surrounding environment with active ranging.  It also offers a 'Fog Mode' that, as the name suggests, allows the user to figure out the range in foggy or unclear weather.
Another neat feature of the Laser Ballistics 1500 is the fact that it comes installed with a Class 1 IR Laser, that allows you to measure distances from five up to fifteen hundred meters.  You can also measure the upward or downward angle thanks to the integrated inclinometer.
You can either view all of this information through the finder itself, or on the app on your phone.   The app will also reveal to you some important information as well, such as the number of clicks that you will need to make on the rangefinder's turret before it will be on target.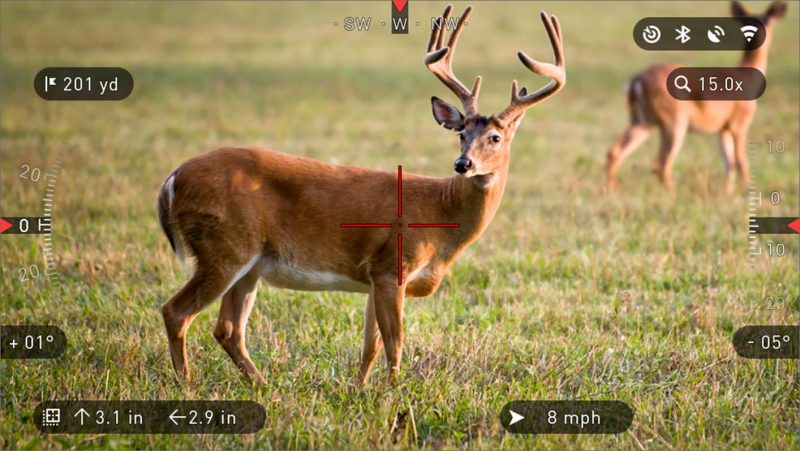 As far as the actual build quality of the Laser Ballistics 1500 is concerned, it is fully waterproof thanks to its O-ring seal, which is certainly a major advantage because it means it's a rangefinder that you can take out to use in the field.  It also has a slip resistant rubber material on the outside, which further makes it easier to use in slippery conditions.
It runs on a CR2 3 Volt Battery, which ships with the product, and which should last you around six months before needing to be replaced.  The battery compartment is also fully sealed and waterproof.
The weight of the Laser Ballistics 1500 is 5.4 ounces, and it sells with a two year manufacturer's warranty from ATN.
In summary, the ATN Laser Ballistics 1500 Rangefinder is an excellent tool for hunters and long distance shooters alike.  It will help you make accurate shots at long distances and does so in a convenient way as it use Bluetooth to send information directly to ATN's Ballistics app on your phone.  The app itself can help you to make accurate shots as well, such as telling you any adjustments that you will need to make to become on target.
As a quality, innovative, and useful rangefinder at an affordable price in comparison to competing models, the ATN Laser Ballistics 1500 represents
SPECS:
Make: ATN
Model: Laser Ballistics 1500
Magnification: 6x
Maximum Range: 1500 Meters
Overall Weight: 5.4 ounces
Manufacturer's Warranty: 2 Years
Battery: CR2 3 Volt
Battery Life: 6 Months (approximately)