If you spend a great deal of time outdoors, chances are you've put your trust in an OtterBox to protect your cell phone. Now, the company is bringing that same level of protection to a new line of rugged coolers and Yampa dry duffel bags.
Maybe you're already familiar with OtterBox's modular Venture coolers, which are built sturdy to pack along in your truck, boat or four wheeler. These coolers are super tough, best demonstrated in the video below showing a huge bear doing all it can – and a little more – to bust one open:
There are 8 different color ways available on their website, here are 3 that stood out to us at ICast: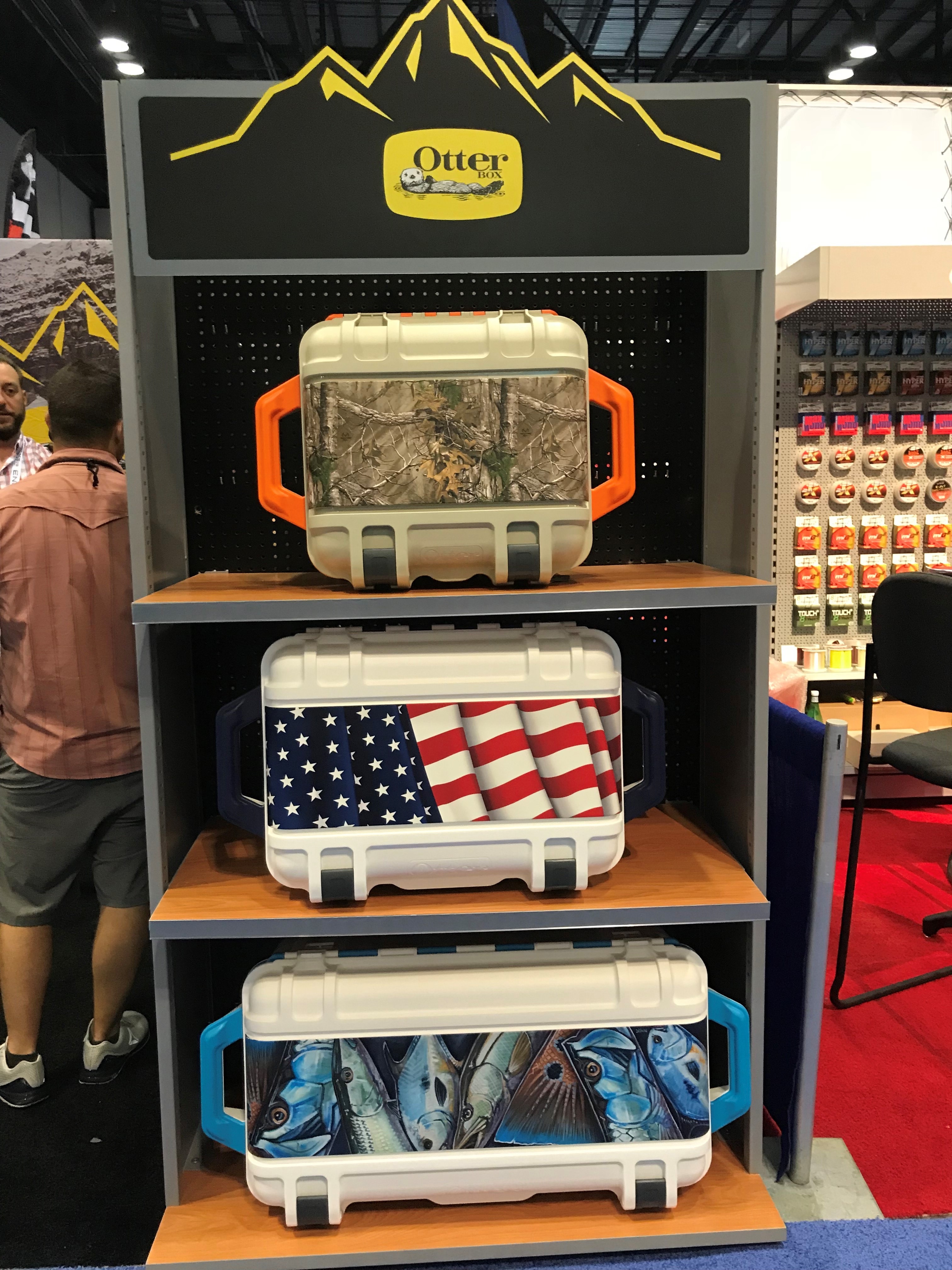 Take a peek inside, that's where all the magic happens: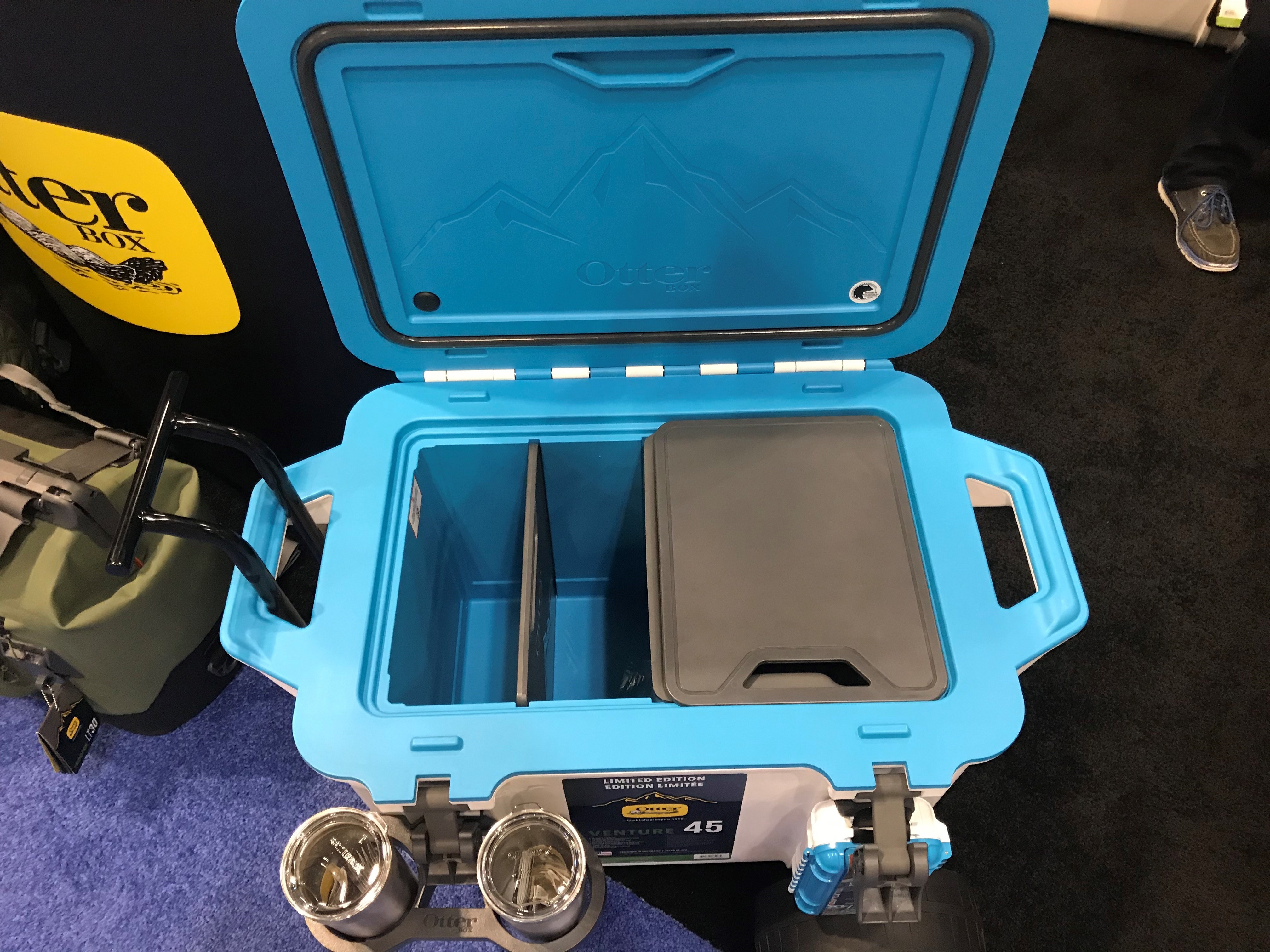 You can customize your Venture with loads of accessories. OtterBox even gets your collection started with a bottle opener and a dry storage tray.
And for ICast, OtterBox brought a special treat along to the show and launched a new line of dry duffel bags for 2019. They're 100% waterproof, and capable of hauling your gear anywhere you need to go on the water or in the back country.
The Yampa dry duffel is offered in 30, 75 and 105-quart options, and three different colors, as you can see in the photo we snapped from their booth: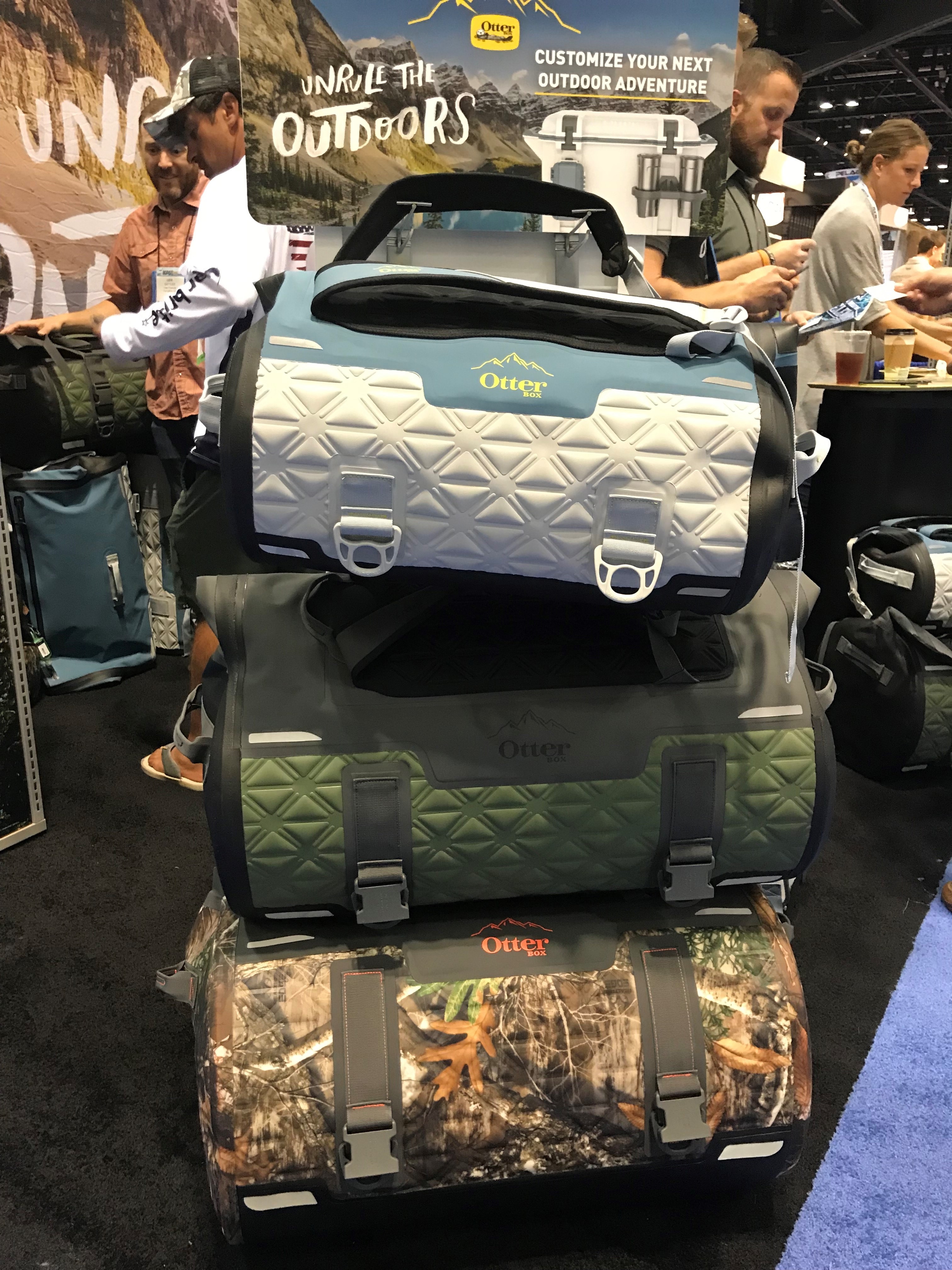 The coolest feature on these bags is the optional backpack carry found on the backside. It's great for freeing up your hands when you need to haul a lot of gear further distances, but can also be hidden away with a simple flip and a couple straps. That gives you a great duffel bag carry option for shorter distances or checking on an airplane.
And speaking of airports, the Yampa's padded material is both puncture and chemical resistant and protected by a lifetime warranty.  The Yampa dry duffel is perfectly at home rucking through the mountains or doing laps on the airport baggage carousel.
To explore more gear options from OtterBox, head on over to their website right now.