The Kel-Tec CMR 30 & Kel-Tec PMR 30: A combo gun package for the survival enthusiast
Terry Nelson 08.13.18

I am a big fan of compact carbines and a companion pistol that can share the same caliber of ammo and magazine. What a great approach for a survival/hunting package. Some folks may not realize that Kel-Tec offers what I consider to be a great duo of guns in the 22 WMR (Winchester Magnum Rimfire); the CMR-30 and its companion the Kel-Tec PMR-30 pistol also in 22 Magnum. Aside from survival and hunting applications either of these two guns have practicality in defensive and target shooting uses. Additionally the 22 magnum cartridge has been time tested for hunting small to medium size game (there has also been more than just a few deer taken with the 22 magnum). Most outdoorsmen are acutely aware of the 22 WMR and its inherent accuracy. When you consider this compact carbine and a its companion pistol has magazine capacities of 30 rounds each and total weight for the two combined is about 5 lbs., well its makes any survivalist sit up and take notice.
Kel-Tec added the CMR-30 to the market in early 2015 bringing yet another great choice to their lineup of lightweight, compact rifles. The Kel-Tec PMR-30 pistol has been around since 2011. Both these guns share the same 30 round magazine, making them an excellent contender for a bug out/survivalist package.
Features of the CMR-30 include an adjustable stock that collapses flush with the back of the receiver making it ideal for pack carry. Sling loops on both sides of the stock, ambidextrous heel magazine release, charging handle and thumb safety. A textured pistol grip, flip up Magpuul rear sight and lots of picatinny rail for mounting your favorite accessories.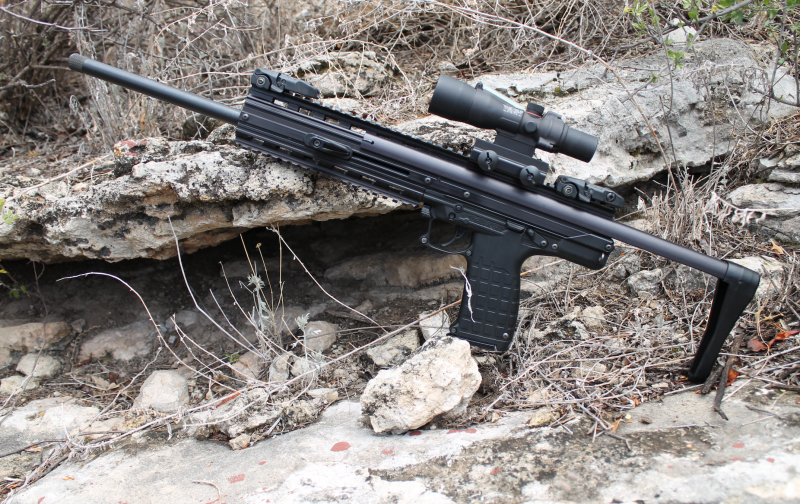 The CMR carbine barrel comes with a threaded muzzle and is 16.1 inches in length. Once the stock is fully extended, the overall length is 30.6 inches, collapsed the length is just 22.7 inches. Because of a mostly aluminum construction, the CMR is very light at just 3.8 pounds unloaded.
Features of the PMR-30 are just as impressive including high viz front and rear sights, a 4.3 inch barrel, a heel magazine release that allows for ambidextrous operation and the same heel safety as the CMR-30. The CMR weighs only 14 ounces unloaded!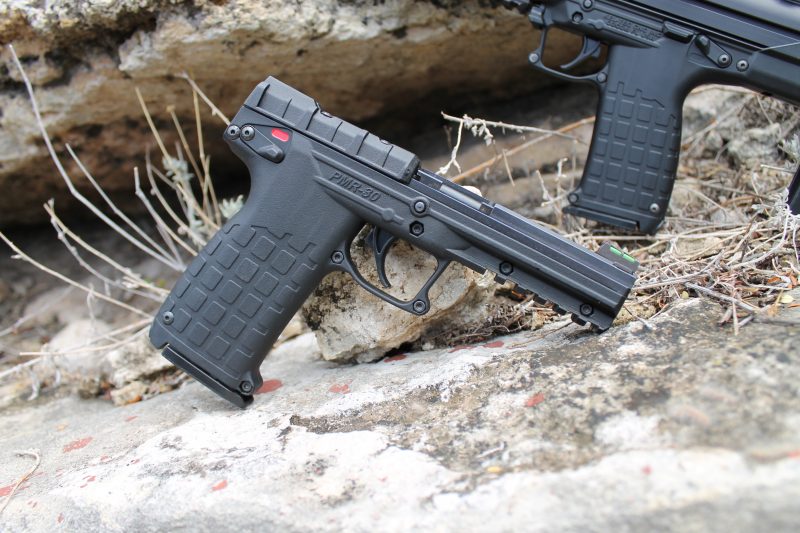 Both the CMR and the PMR come stock with two 30 round magazines. With these high capacity magazines in mind you may remember that just a few years ago 22WMR ammo was quite difficult to find due to supplies having been bought up and horded. Moral to this story, always keep a good supply of the calibers of ammo you enjoy shooting and intend to use for any purpose. All rimfire ammunition availability tends to dry up in trying times.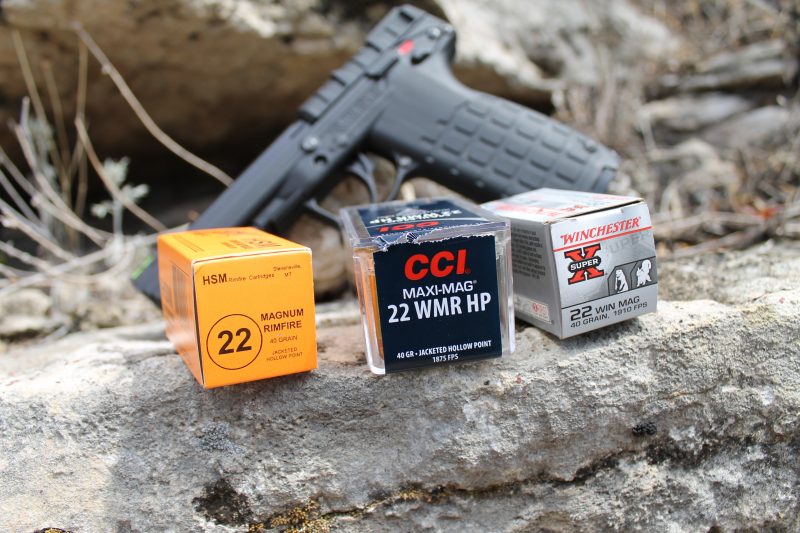 Bottom Line
Mount a compact magnifying optic on the CMR zeroed with your favorite ammo and you have at least a 100 yard carbine that is very covert and portable…in a 22 rimfire! My use of the CMR-30 has proved to be dependable and accurate for a variety of uses. If your visual acuity is still good the stock sights on this little gun are more than adequate.
What's makes this whole package even more attractive is that the CMR-30 companion gun, the Kel-Tec PMR-30, a full-size pistol of the same caliber and using the exact same magazine. The PMR-30 has been just as reliable during all of my field testing as the CMR-30. And besides that these little guns are just plain fun to shoot.
If you are looking for a system that is easy to pack and covert with lots of firepower for everything from hunting, survival defense and plinking the Kel-Tec CMR-30 and PMR-30 is worthy of consideration.