5.11 ATAC boots are designed for tactical use and each pair are appropriate for tactical operators, security forces, military units, law enforcement, and for civilians just in want or need for rugged tactical boots.
Are you in law enforcement, the military, security, or a civilian? Regardless, do you have any need for high quality tactical boots? If so, the market is so overflowing with options that there really are no limits as to what you can choose from.
But there is one make and model of tactical boot that we are going to talk about today, and that is the 5.11 ATAC Tactical Boot.
First and foremost, this is not just one boot in particular but rather a series of boots, designed for both men and women and available in a number of different sizes.
These boots are also available in both coyote brown and black, and are built out of very high quality leather with slip resistant synthetic soles.
For the rest of this article, we'll go over some examples of boots in the 5.11 ATAC line up:
5.11 Tactical ATAC 6" Side Zip Boot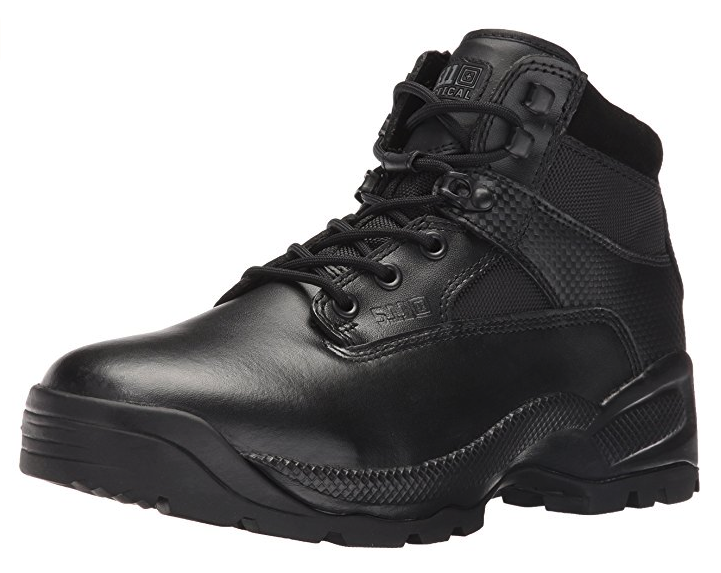 The 5.11 Tactical ATAC 6" Side Zip Boots come installed with the high quality leather and slip resistant synthetic soles like the other 5.11 ATAC boots come with.
But these boots also come with a number of other impressive features, including but not limited to a slip resistant outsole, inside zipper that makes pulling these boots on and off much easier, an anti-bacterial and moisture wicking lining on the inside, cushioning insole foam, and a shock mitigation system.
The 6" ATAC boot in particular is very favored with special tactical forces and law enforcement teams from across the world, due to the fact that they are very easy to pull on and off while also being built with the same degree of ruggedness as other tactical boots on the market.
5.11 Tactical ATAC 8" Storm Boot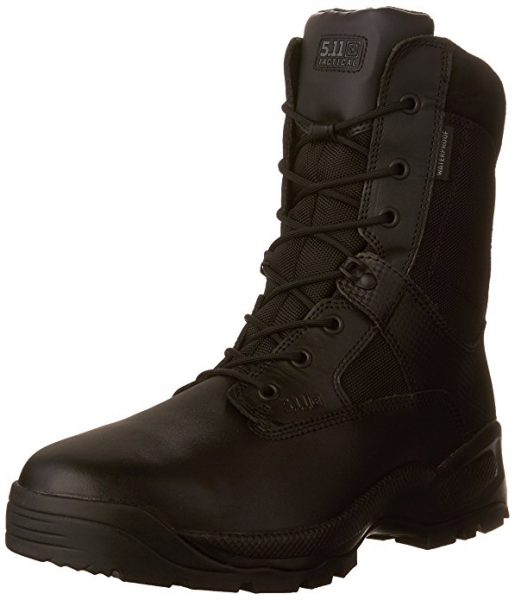 If you're in the market for a larger boot, you may want to give special consideration to the 5.11 ATAC 8" Storm Boot.  
This boot is notable because it has a hidden side pocket, so you can store something small such as a Swiss Army Knife, money, matches, a lighter, string, or other survival related items in it for quick and easy access.
The side panels are built out of twelve hundred denier Cordura nylon, and the drilx lining on the inside is also moisture wicking and anti-bacterial to ensure that your feet remain healthy and in good shape while out in the field.
5.11 Tactical ATAC 8" Shield Boot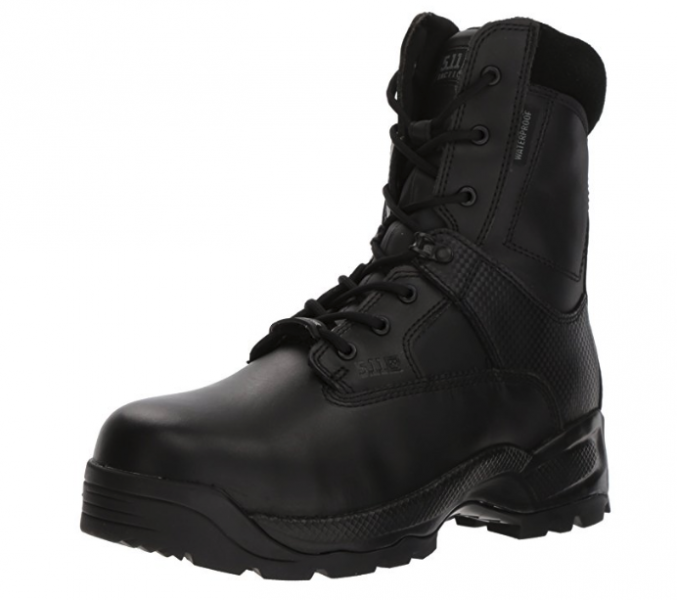 An alternative to the 8" Storm Boot will be the 8" Shield boot.  These two boots share many things in common but also have many things that are different between them as well.
For example, the Shield Boot also has very cushioned insoles with a slip resistant outsole.  The lining is also both moisture wicking and antibacterial to keep your feet as dry and healthy as possible while you're out in wet conditions (the very last thing you will want is to come down with a case of gangrene/trench foot).
But the ATAC 8" Shield Boot also comes with a CSA/ASTM certified safety toe and puncture resistant midsole for maximum security.  It also comes with resistance to electric shock, and the soles have been tested to withstand up to eighteen thousand volts. If you're in any location where your feet may come into contact with an electrical current, these boots are a must have.
5.11 Tactical Women's ATAC 8" Boot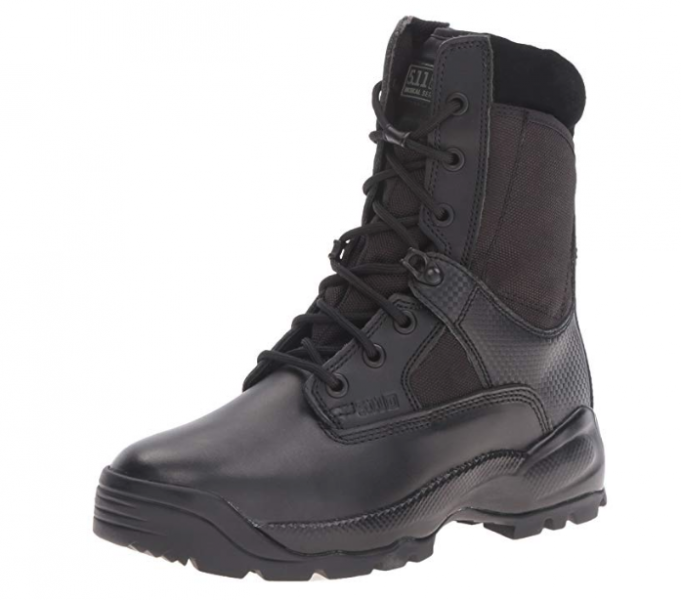 For women, there's the 5.11 Tactical Women's ATAC 8" boot.  These boots also feature the YKK side Zipper that makes pulling these boots on and off very easy.  The rugged nylon construction and antibacterial/moisture wicking lining is also a key feature with these boots as it is with other models in the line up as well.
These boots also feature an injection molded Phylon midsole and cushioned insole, with excellent support and a shock mitigation system as well.  All in all, these are some of the best tactical women's boots that the marketplace currently has to offer.