Book review: Concealed Handgun Manual, 7th ed., by Chris Bird
Eve Flanigan 01.15.19

Author, instructor, and concealed carrier Chris Bird is no slouch. When he saw that ConcealedCarry had featured a review of his book on mass killing incidents, he wasted no time contacting us to announce the pre-release status of a new book, his seventh edition of The Concealed Handgun Manual.
Thankfully I had some quiet days away from the range around the holidays to read, as this is a 500-page, detailed treatment of just about every aspect of carrying concealed. Apparently not one to rest in the satisfaction of having once published a book about such a diverse topic, January 15, 2019 will mark Brid's publication of the latest edition of the Manual, with ebooks available on January 31.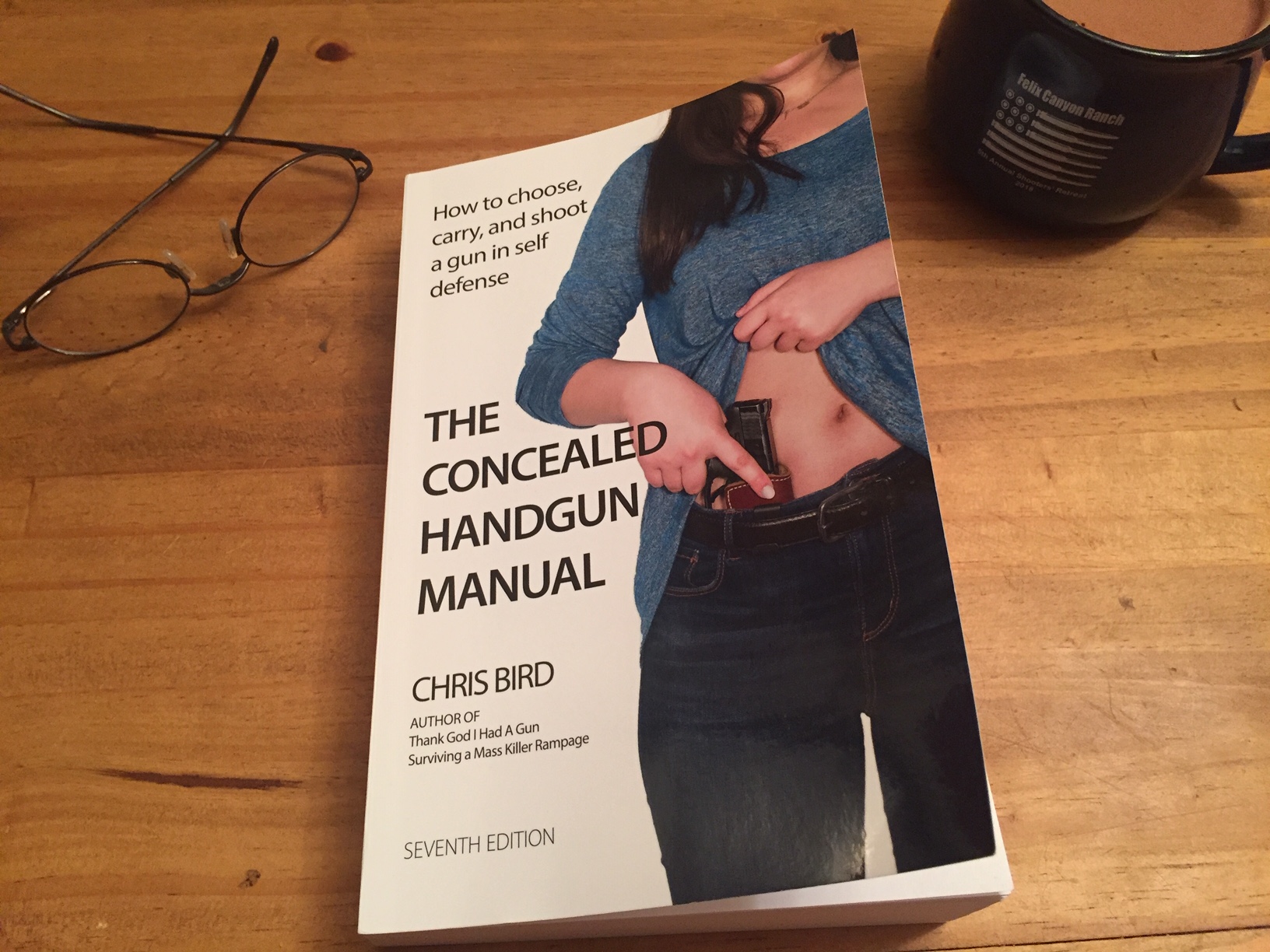 Chief among the updates are new interviews with real people about real incidents, including Stephen Willeford who retrieved his AR-15 to curtail the carnage at a church in his Sutherland Springs, Texas hometown. Bird also brings the latest stats to light—did you know there are now nearly 20 million Americans licensed to carry?
Here are highlights of what each chapter holds, and since I'm paid to review, I'll share my thoughts along the way.
Chapter 1:  Situational awareness—never be surprised
This is the core of preparedness for security of oneself, home, and workplace, and I wholeheartedly agree with its prominent position in the book. Bird goes right to his roots as an investigative reporter here, and combines advice on how to exercise awareness, provided by some expert voices, along with expository true stories told in first-person perspective from the real players.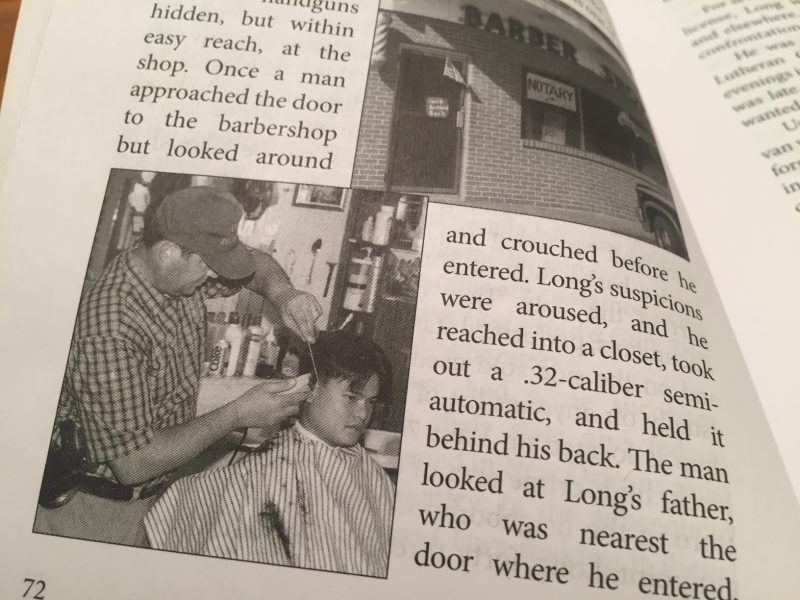 Chapter 2:  Why carry a gun—the police can't protect you
Women often bemoan lack of inclusion in the firearms world. That can't be said here. Bird interviews three women with very different, yet universally relatable stories of being crime victims and finally becoming armed. The struggles many people face, like reconciling self-defense with living as a Christian, are addressed head-on. Learning to shoot despite physical disabilities is even included in one story. Anyone considering carrying a firearm should finish this chapter with a sense of clarity and improved confidence.
Chapter 3:   Victims or survivors—fighting back against criminals or terrorists
Here again, first-person interviews make the topic anything but boring. True to the tenets of agenda-free reporting, Bird includes a story of Long's Barber Shop in Louisiana where open carry is embraced and has, in comparison with other local shops' crime rates, been wildly successful. A strong and lifetime supporter of law enforcement, Bird's loyalty to the blue isn't blind. The book recounts the story of a then 58-year old Louisiana woman whose revolver was forcibly confiscated from her by police in the lawless and scary days that followed Hurricane Katrina. He even addresses the increase in concealed carry licenses after the 9/11 terror attacks, drawing the reader from a personal to a national perspective about survivorship.
Chapter 4:  Mass shootings—the response
Here is where the attack-stopping actions of Stephen Willeford of Texas and Jeanne Assam, then of Colorado, are added to older versions of the book. Other stories here also appear in the Mass Killer Rampage book, including one I'm especially fond of discussing with students as it shows the power of getting one's feet moving even if you're not armed—the story of hero Matthew LaPorte, Virginia Tech student, marching band member, and ROTC recruit.
Chapter 5:  Staying out of trouble: non-violent dispute resolution
Bird does another bang-up job here of addressing all the points, from verbal judo to using physical restraint/compliance and less lethal equipment. Again, there's a memorable story to go with each method. The chapter closes with excellent advice to trust your own gut.
Chapter 6:  Choosing a handgun: semi-automatics and revolvers
Early on, Bird scores a hit in my estimation here by saying shot placement beats bullet size. The ins and outs of the two major action types are discussed. This is the only place where I feel the expert consultancy used is somewhat outdated; there's a bit of fawning showered on revolvers. In 2018, shooters, at least the hundreds I've worked with in the Southwest, gravitate toward semi-autos. If my experience as an instructor means anything, the stereotype of revolvers as being more reliable is false in practice. Both are legitimate choices and Bird does leave the reader with that impression. Many good brands and models are covered here, but in an ever-evolving market, it's impossible to stay up with the latest in a print book.
Chapter 7:  How to carry
Stories of real confrontations and how the carry method influenced them are artfully interwoven with product information. I find the stories the more useful of the two. Again, the market keeps producing more things than a print book could possibly keep up with. There's a dated quality to the products and brands featured—perhaps it's the relatively warm locale where I live but I haven't known anyone to use a shoulder holster since I was a teen, a long time ago! More emphasis on the pros and cons of various carry positions would've held up better here than the in-depth discussion of mostly leather 3:00 OWB rigs and one purse. I do love that carrying extra rounds is discussed, a bit of wisdom more carriers should put into practice.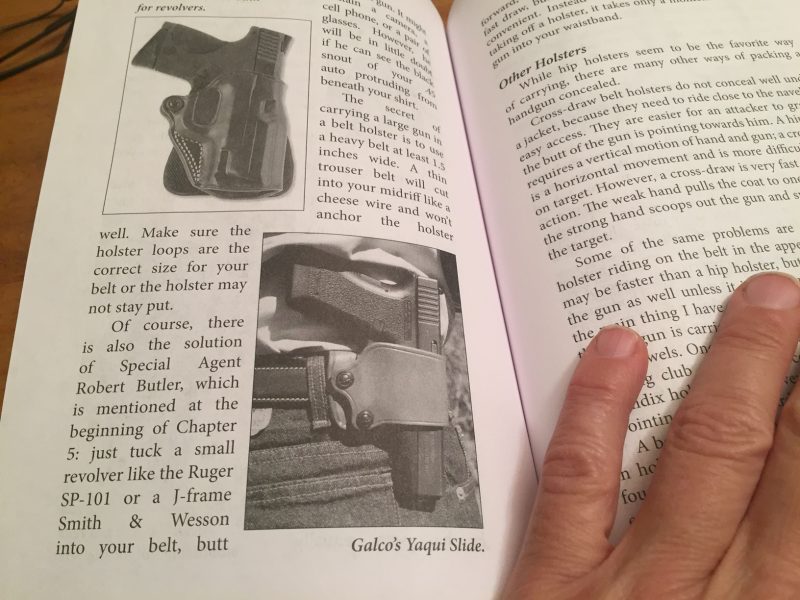 Chapter 8:  Avoiding accidents: safety and handling
A good in-depth discussion of safety rules is here, as well as advice on storage options for home and vehicle. A few motivating true accounts are featured too. As with most other chapters, a list of resources is given at the end.
Chapter 9:  Handgun shooting: front sight and trigger control
Bird's expertise as a storyteller is showcased here as he shares a true account of firing while injured, in dim light and at long distance, seamlessly teaching the mindset and attitudes necessary for successful concealed carry with technique, while focusing topically on technique alone. Important aspects of concealed carry including drawing and shooting with a handheld light are covered.
Chapter 10: More handgun shooting: shooting on the move and stoppage drills
Bird relies on defensive shooting experts here to share drills and techniques in a way that anyone can read and apply for themselves at home or at the range. A wide variety of skills are covered in detail.
Chapter 11:  Winning a gunfight: mindset and tactics
Again, real crime stories are interwoven with instruction to show the value of both techniques and attitudes for not being a victim if crime does come your way. Practical and literal instruction is provided. There is no controversy that mindset can make or break an interaction with a violent criminal. The way to apply it is here.
Chapter 12:  Deadly force: when to use it and what happens if you do
This is one of the longer chapters, because it's entirely thorough. Not only are the general legal parameters for application of deadly force discussed, so are the expected physical symptoms of stress. Post-event psychology, social, legal, and financial consequences are covered too. Even concealed carry insurance is covered here. No stone is left unturned!
Chapter 13:  Practice:  your life depends on it
Advice on getting started with area USPSA/IDPA matches is provided, as is direct contact information of some of the nation's respected firearms schools. Suggestions for realistic practice at home are shared. There's even a section at the end on reloading and gun maintenance.
Chapter 14:  State and federal gun laws
Stories of armed interstate travel gone awry are told, along with digestibly distilled federal laws and general discussion of states' various approaches to legal self-defense.
The book has a complete resource directory and glossary too.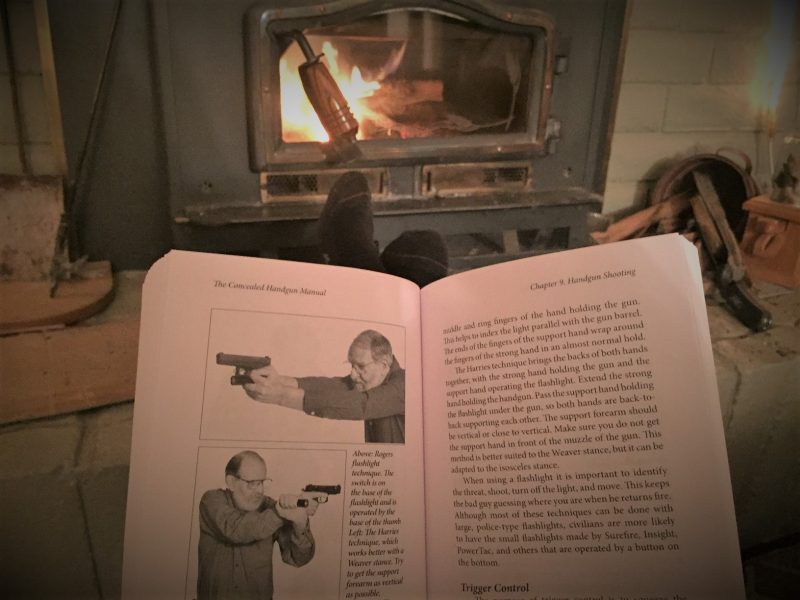 Chris Bird is a master storyteller with the now-rare gift of being able to present interviews in an unbiased fashion. It would've been easy for this book to be a rambling and disorganized conglomeration, but it's presented in a logical, readable fashion that's never boring. It's a comprehensive how-to manual, for sure. At the end of Chapter 3, a discreetly placed sentence reveals Bird's real motive: The aim of this book is to provide advice and information that will lower the odds of becoming a victim and encourage you to be a survivor.
Pick up your copy of The Concealed Handgun Manual, 7th ed. Direct purchase is available from Privateer Publications now, or at retail outlets starting January 15, for $24.95.