Propper's New Carbon Carry Belt: Next-Level Beefy
Eve Flanigan 03.21.19

There are lots of tactical and carry belts on the market that are too flimsy to hold the weight of a holstered gun without looking deformed. Propper has just released a new belt that's quite the opposite, like mud tires and a lift kit for pants. Meet Propper's new Carbon Carry Belt, the first tactical gear I know of that's made of conveyor belt.
This is a heavy and handsome piece of gear that can go from business casual to the range. It's made of what appears to be six layers of conveyor belt material and is, of course, matte black in color. It's 1.5 inches wide. Even the edge dimension is remarkable, at just a hair shy of 0.25 inches it's heavier than most any leather. The steel buckle is coated in matching matte paint. The keeper is apparently vinyl, folded so that no stitching is visible. Two Chicago screws secure the buckle.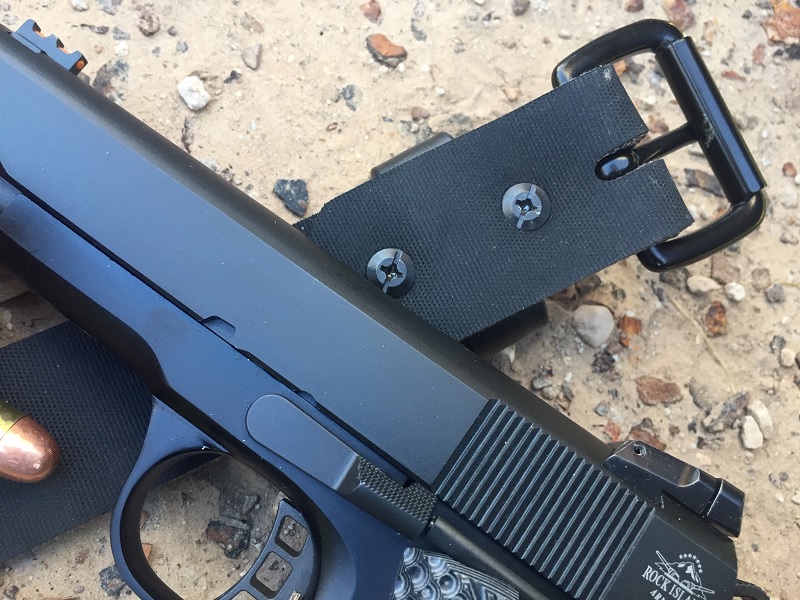 As I see it after a week of wear both in concealment and with range gear, here are the pros and cons of the Carbon Carry belt:
Pros
Like a strip of sidewall off a set of tires, six-ply. This belt is one tough piece of kit. Thanks only to its relatively short length and the fear of putting my beloved tractor at risk, I stopped short of testing this belt as a tow strap. With the right hardware attached, I've no doubt it would double as such.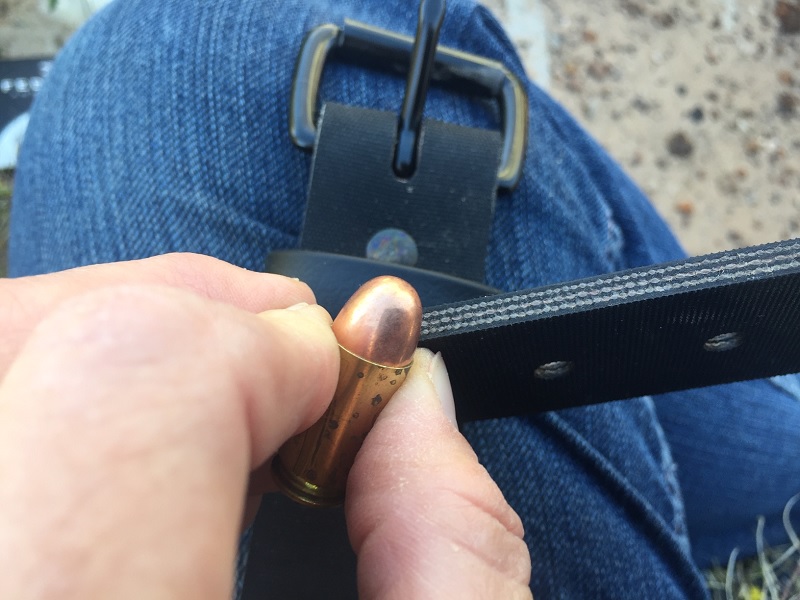 Understated, professional appearance. The consistent coloring, invisible stitching, and black color make this belt suitable for business both on and off the range. I
No-slip grip. On thinner nylon belts, my holster and mag pouch slide around to some degree. Not so with the Carbon Carry. Where you put that stuff is where it stays.
Cons
Fond as I am of this belt, it's not one for EDC with a snug shirt. Its profile is more prominent than that of my holstered gun carried IWB—1.25 inches thick at the keeper. People who carry IWB with loose-fitting garments might not encounter this issue.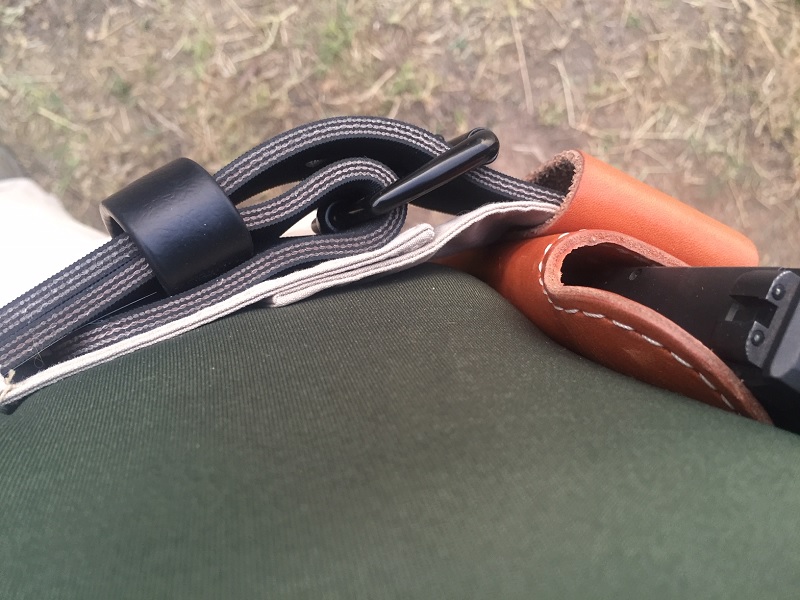 Smell, when new. I first opened the plastic bag containing the belt in the compact entry hall of my home, and hung it on the coat rack there. "Something smells….automotive," a friend said upon arrival about an hour later. The unique scent hung around for about half a day, but is no longer noticeable. Of course, eau de garage may be aromatherapy to some!
Speed, or lack thereof. For those carrying with an over-garment, it's advisable to deal with the Carbon Carry belt first, then the shirt. I typically doff OWB gear at the range to prep for the inevitable visit to what elite operator Pat McNamara calls The Epicenter of Disaster Planning, AKA Walmart. Stringing the belt through the loops with a loose top on, I've twice managed to make a rather hilarious entanglement of shirt, belt, and belt loop. The high-friction surface of the Carbon Carry means that shirt material follows it wherever it goes.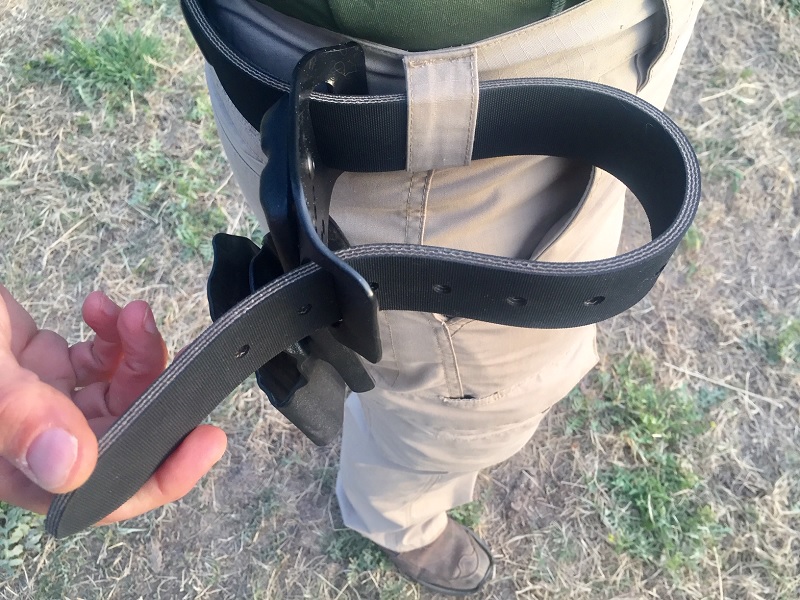 This belt will be a favorite among those who love gear that's tougher than it needs to be. And who wouldn't have fun showing off their "conveyor belt belt" that's like no other?
The Carbon Carry belt is available in six sizes, spanning girths 32-54 inches. It can be ordered direct from Propper for $49.99.