We live in a world where there are simply no shortage of handgun holsters, and to be honest, a lot of the holsters we see on the market these days appear to be exactly the same as several others. That's exactly why, at least at first glance, the Florida-based Outlaw Holsters appear to be like any other Kydex holster maker.
They have the same basic shape as just about any other Kydex holster, and feature plenty of other color and design options: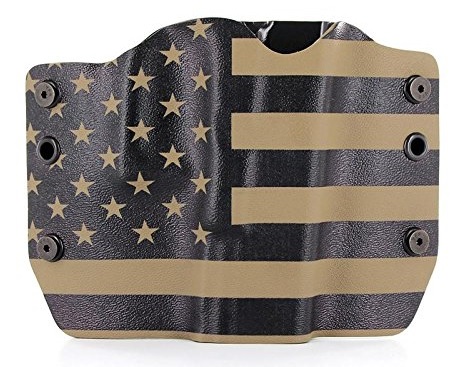 But here's some truth you should know: no two Kydex holsters are created exactly alike. Some Kydex holsters are very well made and can last you a lifetime. Others will have poor quality molding, sight channels, or overall construction, and those holsters can break easily after moderate use.
Often times, the best way to determine whether a Kydex holster will be one that can last you for your life or one that will just break not too long down the road is the price. Cheap Kydex holsters will cost you around twenty to thirty bucks, while the expensive cream of the crop models can cost you over a hundred.
But what if there was the option for a quality Kydex holster at that lower priced range of $20 to $30. That's exactly the void that Outlaw Holsters has stepped into fill.
Outlaw offers both IWB and OWB holsters, and the typical price for one will vary from $20 to $50 depending on the specific model you get, with $30 seeming to be the average price on Amazon.
If you visit Outlaw's page on Amazon, you will also be quick to notice the wide variety of different styles, colors, and designs that they offer as well. Unlike most holster manufactures who may make just two or three basic holster designs, Outlaw manufactures a great abundance of different ones.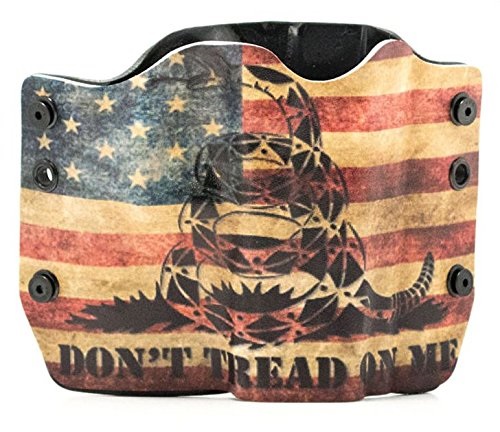 For example, they make IWB holsters with and without sweat guards, OWB the holsters of a plethora of different sizes and styles, holsters with larger or smaller belt loops, holsters with more or less retention, and so on to give you an idea of the plethora of options that you are going to have.
Suffice to say, if you're going to be buying a holster from Outlaw, you're going to have plenty of choices at your disposal. And when are choices bad?
In short, Outlaw Holsters will be a decent option for anybody who is on the search for a high quality Kydex holster but who doesn't want to pay the high price from the more well-known big manufacturers. At the very least, you'll want to check them out.
Accessories for Outlaw Holsters, such as hardware kits, belt loops of varying sizes, and speed clips are also offered at very affordable prices of less than fifteen dollars each.  Each Outlaw holster is also built in the United States and comes with a one year replacement warranty.