CRKT CIMBRI – This Axe will help you channel your inner warrior
Ben Ryder 06.07.19

The CRKT CIMBRI was designed to pay homage to the 8th century hand to hand weapons that dominated combat. Primarily designed to resemble a Frankish battle axe, the CRKT CIMBRI features similar lines and heft to it's medieval counterpart. While you won't be taking this axe into battle against neighboring tribes, you should absolutely plan to wield this capable cleaver against logs for your campfires this summer.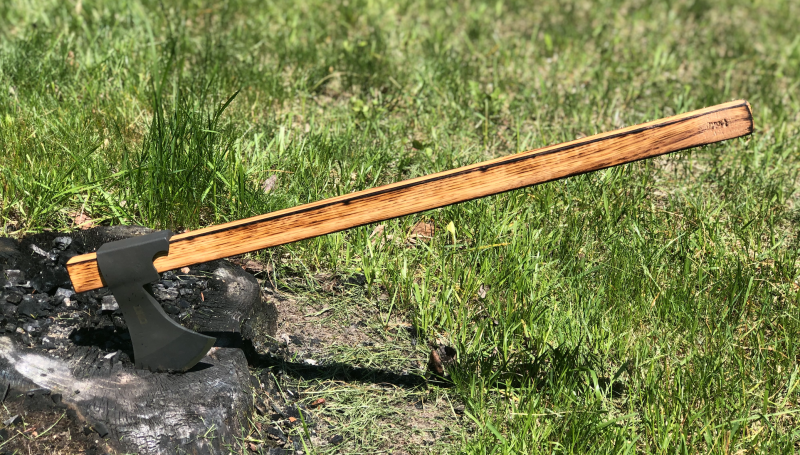 The CRKT CIMBRI was design by blacksmith Elmer Roush. Roush has been designing various axes and blades since the 1970's and has an eye for the history of his craft. The inspiration for the CRKT CIMBRI came from a collection of Frankish axe's that he saw during a trip that he took to The British Museum in London.
If you are curious about the origins of the name, CIMBRI is drawn directly from the history of the region. The Cimbri were a famous Germanic tribe that fought the Romans multiple times, even plotting an attack on the Roman Republic itself. To say that this modern day axe was inspired by simple warriors would be understatement.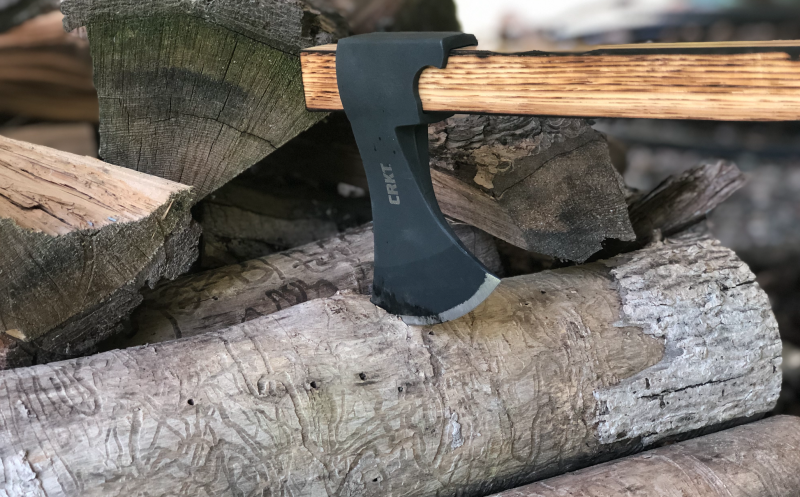 The CRKT CIMBRI has a seriously cool look. You often you see people with a dinky little hatchet that they picked up at a hardware store and a blade that features the sharpness of a butter knife. The CIMBRI is certainly not that. If you are wielding the CIMBRI around the campfire this summer, your friends will probably not mistake you for an ancient warrior, but they certainly have a lot more respect for you than if you were rocking a $5 hatchet.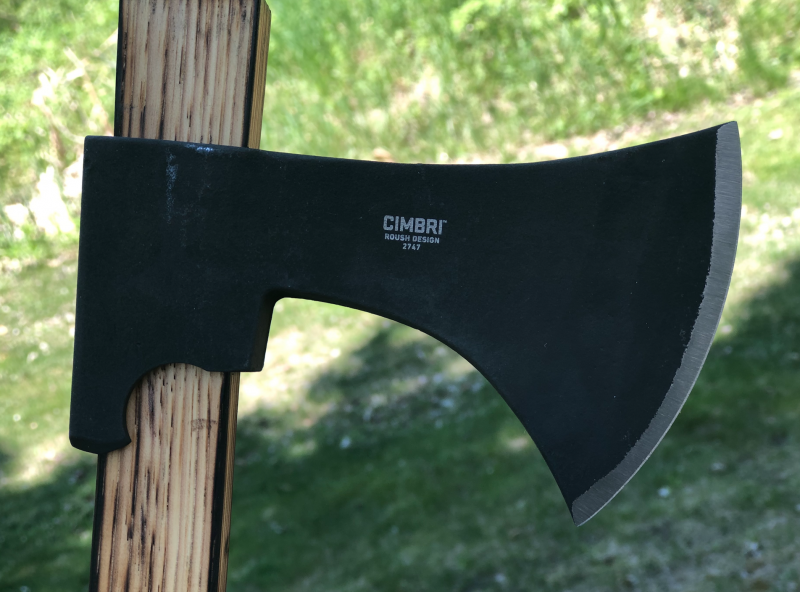 Looks aside, the CRKT CIMBRI is an extremely capable axe. You won't be chopping down Redwoods with it, but for light use around a campsite or backyard bonfire it is perfect. The long Tennessee Hickory handle gives you amble room to find purchase on this axe and give you confidence when swinging it. In my testing, it really shined when splitting logs that were 2-3 feet long.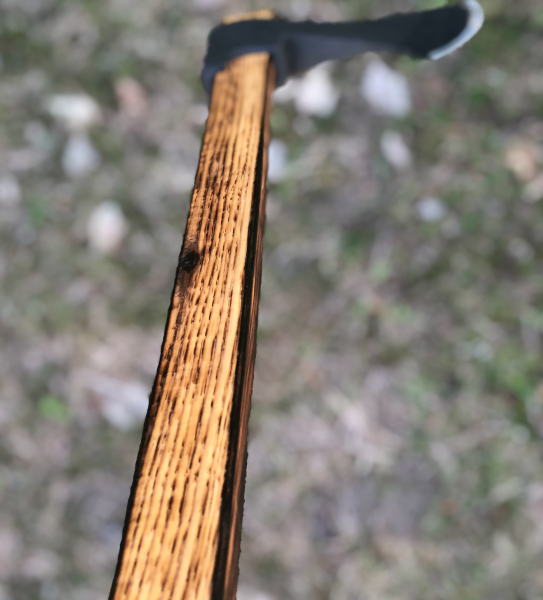 Just like you would expect from CRKT, the CIMBRI comes out of the box sharp enough to split hairs. The Axe head and handle come as two separate pieces in the box and you will just need to fit them together before you start chopping.
As far as specs go, here is what you will find with the CRKT CIMBRI:
Blade Length – 4.094″ (103.99 mm)
Blade Edge – Axe
Blade Steel – 1055 Carbon Steel
Blade Finish – Black Magnesium Phosphate Coating
Blade Thickness – 1.258″ (31.95mm)
Weight – 32.8 oz.
Handle – Tennessee Hickory
Stye – Axe
Overall Length – 26″ (660.4 mm)
I really like this axe and can absolutely see this being my campfire go to this summer. What I also love about CRKT is just how affordable their products are. The CIMBRI is just under $100 which is a steal for the high quality axe you are receiving. I would highly recommend this axe if you want a functional tool that will also up your style.
You can buy your CIMBRI here.