Want a Comfortable Backpack? Go Deuter
Eve Flanigan 11.01.19

True confession, I was a little skeptical when the chance to test a Deuter (DOY-ter) backpack came along. After all, I'm a dedicated range rat who rarely leaves the house without "tactical" clothing on—that is to say, I wear pants with big pockets and shirts that make brass burns less likely. I'm also skeptical of so-called women's products in the outdoor world, where pink it/shrink it is sometimes the name of the game.
The nice rep from Deuter, a German company, encouraged me to try an updated model, the Futura 22SL. I'm not embarrassed to say I was wrong to be skeptical about this pack.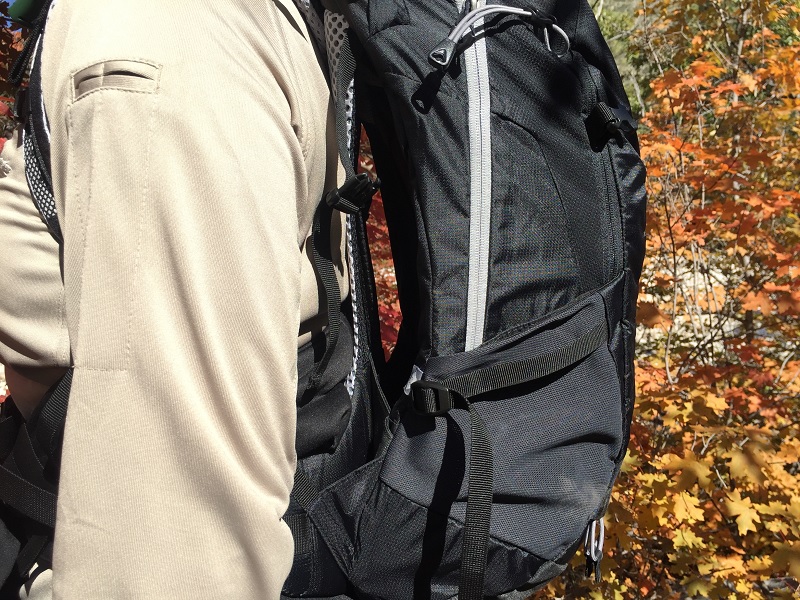 The women's version of the Futura 22SL is available in three colors. Mr. Nice Rep humored my low-vis taste and sent a black, rather than a cranberry or Tiffany blue pack. When it arrived, I realized this wasn't just another pack. A sort of harness, made of strong mesh, with padded borders all around, is held taut by a hidden, horseshoe-shaped, steel spring frame. The pack itself, made of a combination of 600 and 420 denier, polyurethane-coated nylon, was smoothly collapsed with the load-securing straps on the sides being as closed as possible.
Rather than just calling the pack a women's model and attaching a cute, removable fabric flower (which they do), Deuter offers potential buyers a fit guide on its website where anyone—male or female—can evaluate their own measurements against those of a bag. It's nice to see a company respect customers by sharing information rather than telling them what they should buy based on chromosomal traits.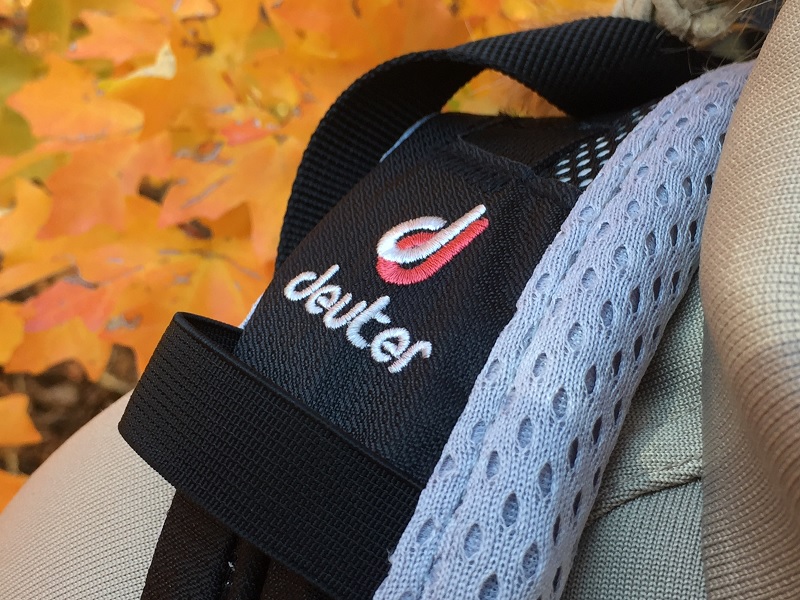 What seemed most unusual, and what I now realize was a first in the industry, is the lining of the shoulder and hip straps. These heavily-padded straps put a wide-gap mesh next to the wearer. Along with the mesh panel that holds the bulk of the pack away from the wearer, Deuter claims (and offers scientific confirmation) that sweat is reduced by at least 25 percent by this design. After 7.7 miles on a sunny day with this pack, I can vouch for that claim, with emphasis on "at least." I was less sweaty under this pack than I am after just two miles on a hot day using a traditional one.
The pockets on this pack are sensibly placed and organized, with three quick-access outer pockets for stuff that can be exposed to the elements and that may need to be accessed quickly. The large rear outer pocket is elasticized to aid retention. The side ones benefit from a webbing strap that can be pulled tight to secure the upper third of those pockets.
Inside is an organizer pocket with a key fob, slots for pens, and space for sundries. There's also a zippered compartment for valuables. The main compartment is deep but not wide, separated from the hydration bladder compartment by an elastic-top nylon barrier. At the bottom, a hidden zippered compartment carries a rain fly that can be fitted over the pack on rainy or snowy days.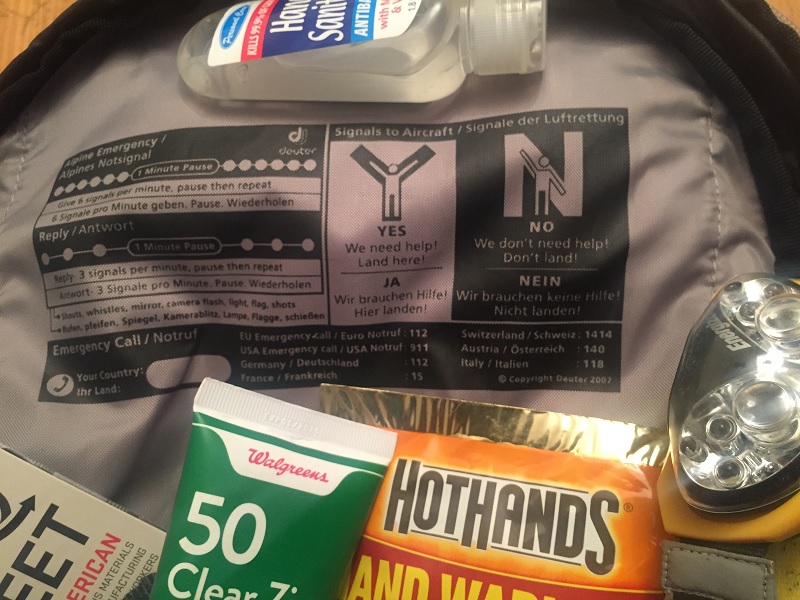 A fun, and potentially life-saving surprise was found in the lining. It's screen-printed with physical and light-signaling instructions for alpine regions, as well as the three-digit emergency codes for several developed countries.
But what makes this bag really special is the unique fit. Breathable lumbar padding and sculpted shoulder straps make the pack feel weightless compared to others. The sternum straps slide in tracks, making their height customizable. They didn't move from where I set them.
At first, many of the adjustment straps seemed too skinny to be functional and comfy. Again here, the bag proved me wrong.  Its lightness and balance are incredible by comparison to regular packs. On my all-day hike, I carried about 22 pounds. At no time did I feel the need to shift the pack for comfort. There was no pain anywhere, all day, and I never felt as though it was pulling me around when climbing up or bending over as my traditional pack can.
An unexpected test came when my nine-year old hydration bladder (not a Deuter product) decided to leak during the hike. Though my butt got wet from leakage from the bottom, the items inside the main compartment next to the bladder stayed completely dry, even at the bottom. Once I realized what was happening and got rid of the source of the problem, the pack dried in the sun in what seemed like a few minutes.
This pack will accept modest-size laptops, but there is no padded rail around the top or back panels. If used as a laptop bag, a padded inner sleeve is advised.
I had no idea a pack could be so comfortable on a day-long hike. Deuter obviously knows packs, understands the parameters of product design for both women and men, and has won me over with the Futura 22SL. It's so good, I don't miss the tactical look—much. This pack is a true back-saver and highly recommended for any hiker.
Specs for the Futura 22SL are as follows:
Weight:  2 pounds, 9 ounces
Volume:  1340 liters
Size:  20 / 10 / 6.3 (H x W x D) Inches
Fits Torso Length 14 – 18 inches (measurement instructions on website)
MSRP:  $120.00
Check it out at Deuter's USA website.