Lucid Optics Shows Off Two Small But Mighty Accessories
Eve Flanigan 12.10.19

Lucid Optics, maker of quality and budget-conscious optical gear for a variety shooting activities, showed off its entire product line at the 2019 Ballistic Summit event for gun writers and industry people. Two of my favorite products turned out to also be among the smallest:  The LITL MO micro dot sight and the C3 weapon-mounted light.
LITL MO Micro Dot Sight
The LITL MO is one of the few pistol-ready red dots on the market with a rounded housing. The shape makes it easier to navigate around this bumpy world without knocking the sight on things. Who knew – you didn't need the corners of visual nothingness a square-housing sight offers anyway. When testing the LITL MO at distances from 15 to 100 yards, sight picture came intuitively through the 28×19 mm lens. Its field of view is 35 feet at 100 yards.
This compact, 1.0-ounce sight secures to a milled slide with two screws or can be attached to a Picatinny rail with the included mount. It's powered by a CR1632 battery (not included), which can be changed without removing the optic – kudos here to Lucid for this convenience; one that can be appreciated by anyone who's run a pistol red dot battery dry on the range and had to change one and then re-check zero.
There's none of that with the LITL MO.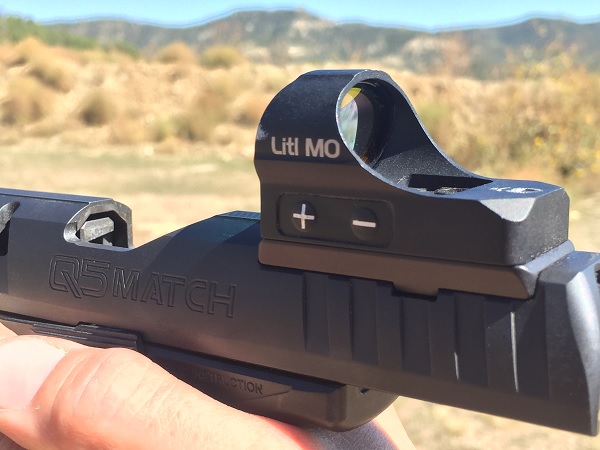 Looking through the lens, there's a 3 MOA dot reticle. Buttons on the left allow for adjustment between six brightness levels. I found the dot size and brightness very agreeable, even on small targets that disappear behind some reticles. In both sunny and overcast conditions, the LITL MO ran like a champ with some quick brightness adjustments for the weather. Speaking of weather, it's waterproof.
Zeroing the LITL MO is straightforward using its small but easily adjusted, ½ MOA-per-click turrets. The range of adjustment for both windage and elevation is 40 MOA.
While I find it especially fun to use on a handgun, the LITL MO is shockproof up to .458 SOCOM caliber and makes a great all-around sight that can be easily moved from one gun to another.
The LITL MO micro dot sight escapes the only beef this writer has with Lucid Optics' products – difficult-to-remember names. This sight is little, with more performance than might be expected based on its humble appearance. Distribution of this sight only recently began. Although you won't yet find the LITL MO on the company website, it is available for order and appears in their 2019 catalog.  MSRP is $349.
C3 Weapons Light
Here is another product that can go on either a long gun or pistol. While the LITL MO was developed with handguns in mind, the C3 Weapons Light provides a similar favor of functional compactness for the home defense carbine. This small light mounted to the quad rail on my Battle Rifle Company BR4 Cutlass within a few seconds and was immediately ready to go, powered by three AAA batteries.
Even more than the LITL MO, this light breaks the mold for compact convenience. Defense-purpose carbines and shotguns are often stuck in tight places for storage or transport. The flat profile of this light hugs tight to the gun, making the most of available space. Also like the LITL MO, its smooth and rounded edges make it unlikely to snag on whatever's around when the gun is pulled from its hiding place. It's a discreet 2.75 inches long and only requires 1.5 inches of rail for mounting. It adds 22.5 ounces, with batteries, to the gun's weight. It's waterproof and shockproof to the same standards as the LITL MO.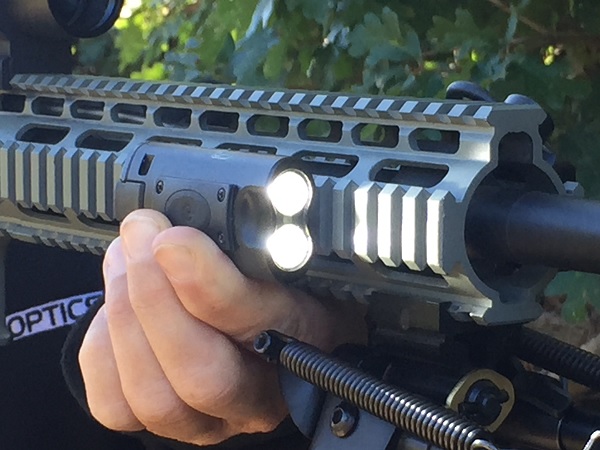 The dual bulbs in the C3 produce 300 lumens of brightness, sufficient for target identification up to 75 yards but not so bright as to invite blinding back-splash in the indoor spaces where it's likely to be used. The switch can be operated with one finger if the light is mounted in proper reach off the support hand. There are two functions: click on/off, and hold down for strobe. While this writer is a fan of pressure switch-equipped portable lights, the C3 is so good in view of its purpose that I find this missing feature – no so missed.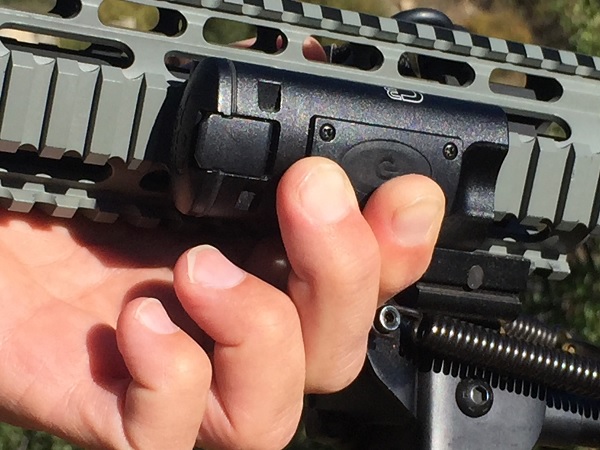 It's a bummer that no holsters are yet made to accommodate the C3 on a handgun. However I find it a very handy accessory on my AR, one that doesn't take up valuable real estate in my gun safe, at least in comparison to older weapon-mounted lights. At $129 MSRP, and with consideration to the ease of mounting and powering this light, it is a legitimate choice for any home defense firearm with a rail.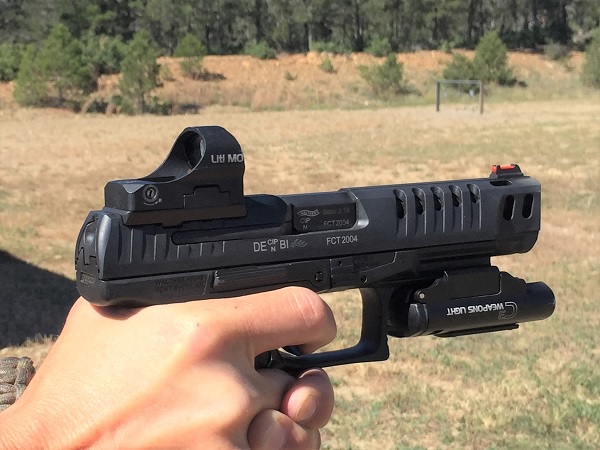 What a warranty
Lucid Optics honors a limited lifetime warranty on all products. Legitimate complaints are backed with a replacement or repair. Every person in the Lucid company is conversant with typical questions about their products, and the company is very responsive to consumer feedback—a rare thing today.