2019 Gear Hunter Holiday Gift Guide: GSI Outdoors Selkirk 540 Camp Stove
OutdoorHub Reporters 12.16.19

The GSI Outdoors Selkirk 540 Camp Stove is designed to be the one camp stove to have at camp for cooking all of your meals. From burgers to tacos to pasta to steaks, there really isn't anything that you won't be able to cook with the GSI Selkirk. For the outdoor lover in your life, it makes a great holiday gift!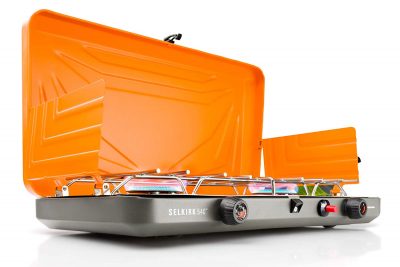 The GSIR is built to use twin 10,000 BTU/h burners, which will evenly and quickly distribute the heat across larger pans and pots. It can be ignited quickly with a simple push button and piezo ignition system.
The built-in carrying handle also makes it easy to transport the stove around, such as from placing it into your truck or SUV at home and then out again to set up again at your camp site. The micro controlled valves allow you to create a precise output for each flame underneath the pots and pans, from a slow simmering to fast boiling. The stainless steel and nickel chrome plated construction also ensure that you will get many years of fine use out of the burner. The powder coated exterior also helps ensure rust and corrosion resistance against rain and moisture.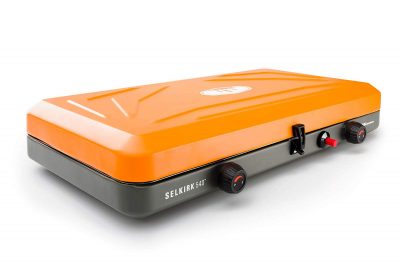 Finally, the wraparound windscreens will protect your food from dust, wind gusts, and inclement weather.
The GSI Outdoors Selkirk 540 Camp Stove highlights and features include:
Stainless steel and nickel chrome plated cooking surfaces
Powder coated steel exterior for good durability
Built around 10,000 BTU/h burners
If you have any serious campers in your family or among your circle of friends, the GSI Outdoors Selkirk 540 Camp Stove would be an excellent gift. Previously GSI was known for making primarily lightweight and yet efficient backpacking stove, but the Selkirk 540 Camp Stove represents their first major foray into a much larger camp stove that is designed to be placed on the ground when you set up camp.
There's still plenty of time to put yours under the Christmas tree!