The Leatherman Signal Multitool is designed to be a multitool that can be utilized for both life-or-death wilderness survival situations and for practical situations in everyday life. Built in the United States, the all-metal Signal Multitool comes with numerous tools such as an awl, carabiner, bit drivers and wrenches, can openers, bottle openers, wire cutters, knife, hand saw, and a hammer. This handy tool makes a perfect gift for the great outdoors!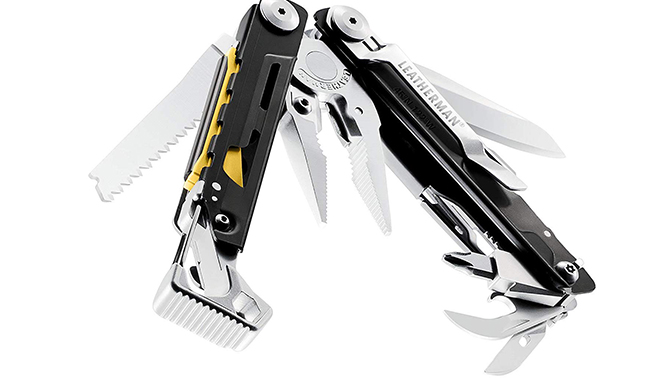 But it also comes with additional pieces of equipment such as a fire starting ferrocium rod and an emergency whistle to signal for help.
The Signal Multitool is also unique because it requires only tool in order to open and operate. The high quality sturdy clip it comes with means that it can be clipped to the inside of your pocket or the outside of your backpack. The twenty five year limited warranty from Leatherman is also a major bonus.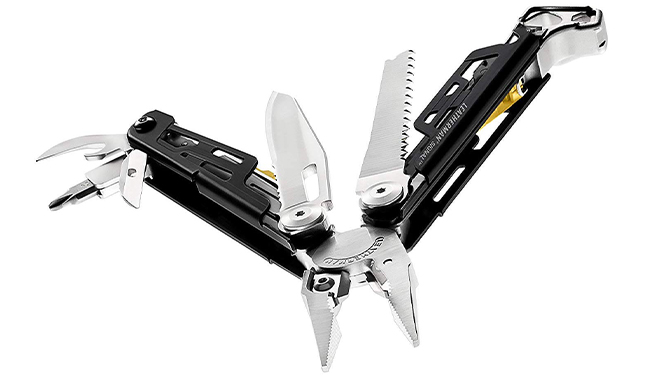 The Leatherman Signal Multitool comes with the following features and highlights:
25 year warranty from the manufacturer
Can be clipped to a backpack or to your pocket
Built in the United States
Comes with fire starting rod
Comes with emergency whistle
Tools include hammer, saw, wire cutters, pliers, wrenches, bottle openers, can opener carabiner, awl, and knife sharpener
Leatherman designed the Signal Multitool to be equally handy to use in your everyday life and in a life-or-death survival situation. Leatherman themselves have stated that the Signal Multitool is literally ready for anything that might be thrown at you.
This would make a great gift for literally anyone in your life, because you don't have to be an outdoors person to find use for the Signal Multitool from Leatherman.
There's still plenty of time to place yours under the tree!