If there's one hunting app that you need, it's the OnX Hunting App. If you know any avid hunters in your family, this would make for a pleasant surprise for a Christmas gift for them.
The OnX Hunting App is offered in three different pricing options. The first is as a $29.99 yearly plan to use the app in just one state, or a fifty state plan that is offered at $99.99 yearly or just $14.99 a month. It can be downloaded on both iPhone and Android phones.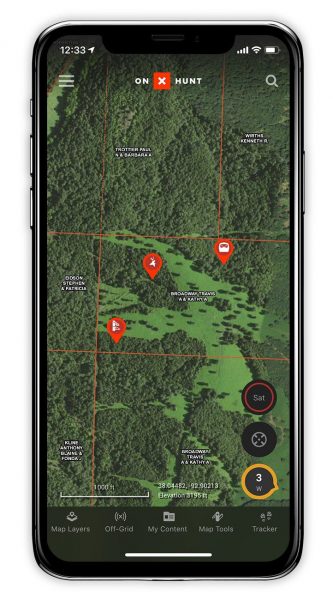 The OnX app is designed to increase your confidence as you hunt by acting as a GPS to inform you exactly of where you are, while also presenting you with the boundaries between private and public lands. The GPS and mapping views will present you with Topographic maps, satellite images maps, and a hybrid mode that displays you both of those at the same time at a 24K resolution. The advanced mapping features of the app allow you to measure the distances between two different points you set and adding waypoints and location markers, to keep track of where you are going.
The real standout feature of the OnX Hunting App is the ability to not only view the boundaries between private property and public land, but also to view ownership information about that property. For each piece of private property, the app will show you the name of the property owner and the number of acres. This information comes from government databases, so it will be as accurate as the government data is.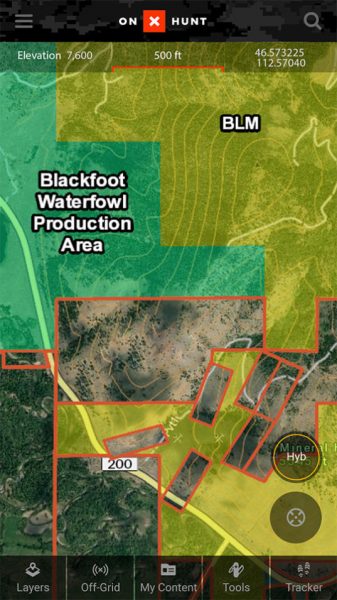 In addition to boundaries between private and public land, you can also view the boundaries between different types of public land, such as BLM land, national parks, Federal properties, and other locations.
The OnX Hunting App is just the app you need if you do a lot of hunting and want to ensure that you will never get lost. This app acts as a GPS to always give you your present location, and it also notify you of when you are crossing into private land or into national parks or BLM land.
You may not be able to put the app itself literally under the Christmas tree, but that doesn't mean you can't get it as a gift for someone!