One of the best fishing rods on the market, the Orvis Cleawater Fly rod is an excellent choice for the avid angler. Each rod is built out nickel aluminum steel with a rust resistant black finish. This rod also comes with a twenty five year guarantee from the manufacturer. Any angler would be thrilled to find this fly rod under the tree.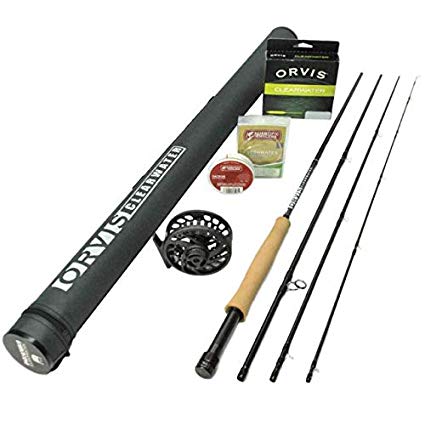 The Orvis Clearwater fly rod has:
Quick rod identifier located on the blank
Nickel aluminum reel seats coated in a rust resistant black finish
Durable composite tips
Designed in the United States (specifically in Vermont)
Comes with a gray rod tube
Twenty five year guarantee from manufacturer
The new Orvis Clearwater Fly Rod represents a significant upgrade from previous Orvis rods, coming with a purpose built profile and action that is great for the overwhelming majority of freshwater fishing purposes. According to Orvis, the Clearwater Fly rod is a great choice to use for fishing in both calm lakes and in fast moving rivers and streams.
If you have any anglers in your family, the Orvis Clearwater Fly rod would make for an excellent gift.
There's still plenty of time to put one under the tree.