Are you looking to get a soft cooler as a gift for any outdoor lovers in your family or among your friends? If so, you'll want to take a close look at the Yeti Hopper M30 soft cooler. You'd be hard pressed to find a better soft cooler.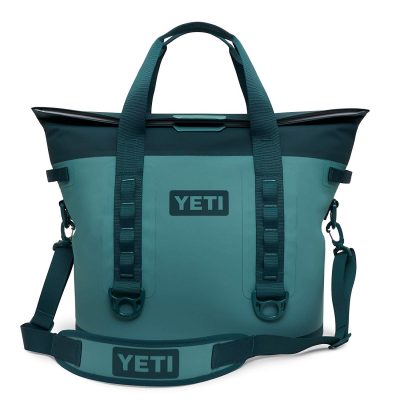 Yeti first and foremost designed the M30 with a top request from their customers, and that is to make the opening to the cooler wider and easier to access than ever before. Another neat feature of the M30 is how Yeti replaced the zipper with magnets, a very unique system in the cooler market in general. Yeti refers to it as their Hydroshield Closer system, arguing that the magnets will create an ultra leak-resistant system despite the wide mouth opening.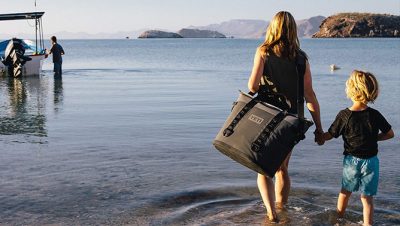 Additional aspects of the M30 that will make it a gift that anyone would love include the cold cell insulation system and the leakproof interior liner. The exterior is also fully waterproof and will resist punctures, the sun's UV rays, and mildew. Every seam has also been double stitched for superior durability.
Yeti Hopper M30 Highlights:
Available in three different colors (black, blue, and green)
Fully waterproof
Unique ultra-leak resistant HydroShield system
Easy, wide opening system
Advanced closed cell foam insulation system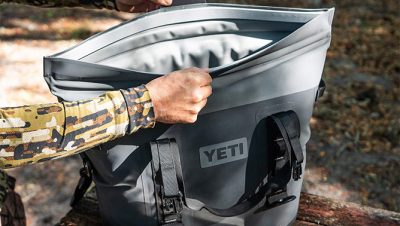 Yeti designed the Hopper to be the latest and greatest product in the evolution of soft coolers. To that end, they designed this cooler with an easier and wider opening, a more thoughtful overall design, magnets instead of a zipper, and their ultra-leak resistant HydroShield system. The result is a cooler that is easier to use than ever before, while still offering the same degree of toughness and waterproofness that Yeti has been known for despite the fact that it's a softer grade cooler.
Don't forget to add your Yeti Hopper to the Christmas tree this year.