The ATN Thor LT Thermal Rifle Scope is designed to be a more affordably priced thermal scope that doesn't sacrifice quality. The main standout feature of the LT is the advanced heat detection sensors, which provide you with the ability to see in total darkness, and even though dense brush and trees, fog, and smoke. If that special someone on your shopping list has always wanted a thermal scope, this is a great deal on a great scope.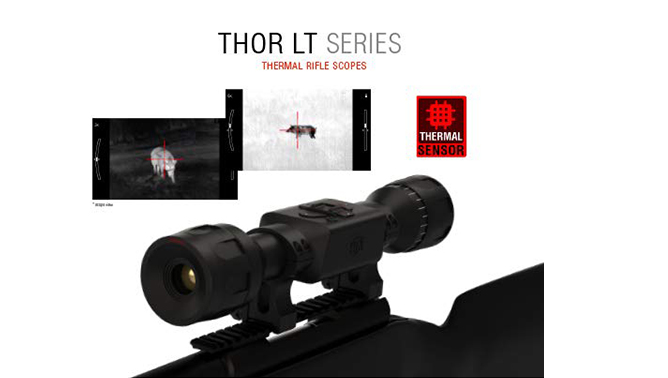 As a 30mm tube scope built out of a very durable aluminum alloy, the LT Thermal Scope also offers you greater recoil resistance to higher caliber weapons. If the friend or family member that you are gifting this scope to owns a more powerful hunting rifle such as the .300 Win Mag or the .338 Win Mag, this scope will easily be able to handle the extra recoil of either of those rifles.
The Thor LT Thermal Riflescope is designed to be a very lightweight and yet fully functional thermal rifle scope. The lightweight is great because it means that it will make your hunting rifle more balanced. It's also very easy to mount, and all you'll need to do to add the LT to your hunting rifle will be to install perfectly fitting 30mm rings.
The Thor LT Thermal Riflescope is also very low power when it comes to battery consumption, which is a big contrast with other thermal scopes on the market, which often have a very short battery life. The Thor LT can boast of a ten+ hour battery time of continuous use.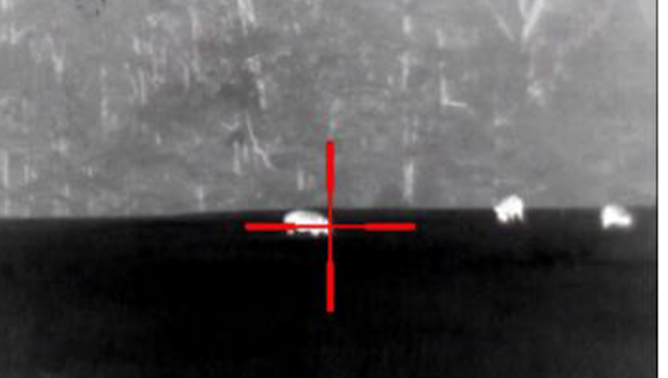 The Thor LT rifle scope can be used in any environment or set of conditions so long as the temperature are anywhere from negative twenty degrees Fahrenheit to a hundred and twenty degrees Fahrenheit, so for any normal hunting trip it should be able to handle any climate you're in just fine.
So, are you going to add a Thor LT Thermal Rifle Scope to your Christmas tree this year?