The Yeti Loadout Box is designed to protect all of your gear, tools, and other accessories for just about any kind of pursuit that you have in mind, whether it be camping, hunting, a road trip across the country, and so on. These very handy and extremely durable cargo boxes make an outstanding gift!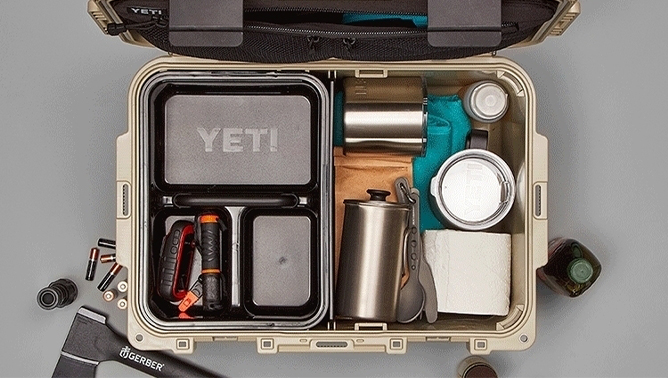 Yeti designed the LoadOut Box to literally be nearly as indestructible as loadout boxes comes. To this end, the LoadOut Box is designed to fully impact resistant upon falling over a hard surface. It's also 100% waterproof and dustproof when shut all the way: you could literally sink the LoadOut Box under water or leave it outside in the middle of the sandstorm and everything you keep contained within the box would be completely safe.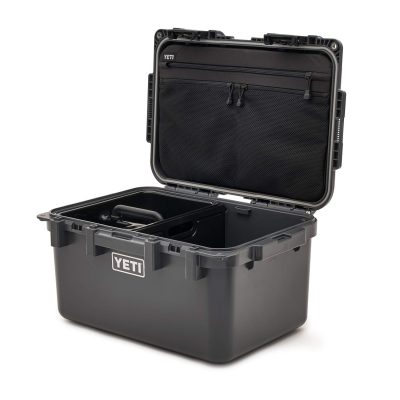 On top of all of that, the Loadout Box is also designed for optimum organization, and as a result it comes with numerous compartments and dividers for the inside of the case that you can either add or take away as you see fit. These boxes are also designed to be stacked over one another like Lego bricks, so if you buy any more that will most certainly be a nice feature to have.
Yeti Loadout Box Highlights:
Different compartments to keep your gear and tools organized
Multi-gear configurations
Pack Attic a compartmentalized deployment bag)
Able to withstand impacts across hard surfaces
Fully waterproof and dustproof design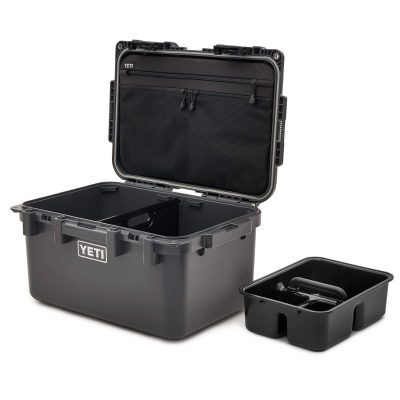 Yeti designed the Loadout Box to be the one loadout box that, in their words, 'knows no bounds' That's because there literally are no limits to what you could use this box for. Want to use it to haul and protect expensive camera gear? Or as a disaster preparedness box to keep all of your emergency supplies in? Or for camping or hunting to hold all of your gear? It's entirely up to you.
Be sure to get your Yeti Loadout Box under the tree before Christmas!