Here is a jacket for true men's professionals. the 5.11 Tactical Rappel jacket is perfect for when you're climbing at the highest peaks, heading out to the range for some target practice on a particularly windy day, or for when you're out in the woods and huddling over a campfire trying to get warm. It makes a great gift!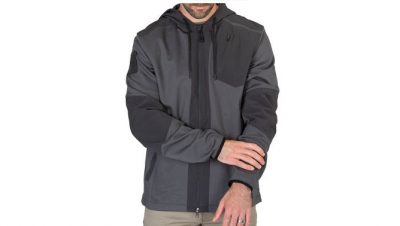 This jacket is designed to keep both the wind and rain at bay, so whoever is wearing it will be kept fully dry and warm. With a nice looking flint black finish and available in sizes from Medium up to 2XL, the 5.11 Rappel Jacket offers a three panel hood and a water repellant finishing over the surface for extra resistance.
Another nice aspect about the 5.11 Rappel is its designed to accommodate a concealed firearm as well, and to this end it comes with a zip rapid draw pass through opening so you can keep your firearm close to you and access it quickly if you need to.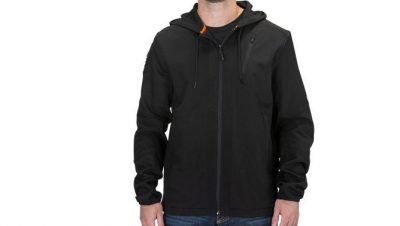 5.11 Tactical Rappel Jacket Highlights:
Zipper hand and chest pockets
Cotton materials
Reinforced woven fabric at the hood, shoulders, and elbows for superior durability
Machine washable (many other tactical jackets that are out now aren't)
Rapid draw zip opening to ensure quick access to your firearm(s)
According to 5.11, the Rappel jacket is a jacket meant for true professionals and is comprised of the following materials:
71% cotton, 27% polyester, and 2% elastane
87% polyester and 13% spandex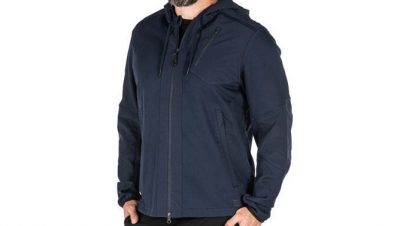 This is a jacket that can keep you fully shielded from the elements so you will be kept dry and warm even when it's raining and cold outside.
There's still plenty of time to put yours under the Christmas tree!